It's Friday — in case you've lost track! Here are today's "Random Thoughts"…
THE NUMBERS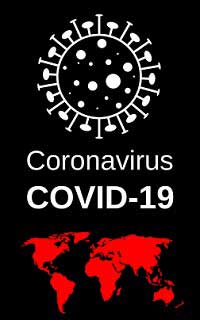 According to the website put together by the Michigan Department of Health and Human Services, as of Thursday afternoon at 3 pm there are 29,263 confirmed cases of COVID-19 in the state of Michigan. That number jumped up by 1,204 in 24 hours.
Here in West Michigan, there are 385 confirmed cases in Kent County (up by 31), 82 in Ottawa (up by 8), 110 in Muskegon (up by 17), 25 in Allegan (no change), 23 in Montcalm (no change), 20 in Barry County (up by 2), 20 in Ionia County (up by 2), and seven in Newaygo County (no change).
We have had a total of 2,093 deaths in our state due to COVID-19 (an increase of 172). We have had 17 deaths in Kent County (up by 1), five in Muskegon County (no change), two deaths in Ionia County (no change), two deaths in Ottawa County (no change), and one death in Montcalm County (no change).
They are now also giving us the Cumulative Total of Recovered COVID-19 Cases. They will update this number every Saturday. As of April 10th, 433 have recovered from the virus.
There are now more than 2.1 million confirmed cases of coronavirus worldwide, with more than 145,500 deaths. In the U.S., there are more than 671,000 confirmed cases with more than 33,000 deaths.
Stay Home, Wash Your Hands, and Social Distance Yourself! Please stay healthy.
MORNING SHOW REUNION THIS SATURDAY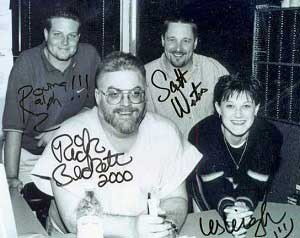 I am so looking forward to this!
On Saturday, April 18th at 7 pm, join me on Zoom as we do a video chat with a bunch of former cast members that I worked with doing morning radio back in the 80s and 90s!
We will do this on the Zoom Video meeting platform. We will be limited to 100 participants, so you will want to make sure you sign in right at 7 to get a spot. I will also stream it to Facebook Live and monitor comments there. So even if you can't join us on Zoom, you will be able to watch it on Facebook Live and take part that way.
Confirmed so far are:
Darla Jaye
Lesleigh Green
Leanne Suter (if her schedule permits)
Stephanie Web
Rovin' Ralph
Moose
I have also heard from some of our regular callers who will be joining us, including:
Aneurysm Jim
John Baker the Hitmaker
Big Phil
Bruce Doll our Official/Unofficial Photographer
To join the meeting, just click on this link:
https://zoom.us/j/96882755939
Find out what everyone has been up to the last 20 years!
Mark your calendars now for this Saturday at 7 pm. And if you can't join us tomorrow, I will record the event and post the video here on my blog on Sunday for all to see,
Also, if there are any questions you would like to ask, post them below in the comments and we will get to as many as we can.
CELEBRITY DEATHS
Veteran actor Brian Dennehy has died. He was 81. He passed away Wednesday night at his home in Connecticut. He died of natural causes. Dennehy got his break on TV's "Dynasty" in 1981. He moved to the big screen in the Rambo film "First Blood", but is probably best known as Big Tom Callahan in "Tommy Boy". You can read more here.
Cinematographer Allen Daviau, a five-time Oscar nominee for such movies as "E.T. the Extra Terrestrial" and "Empire of the Sun", died Wednesday from COVID-19. He was 77.
WWE Hall of Fame ring announcer Howard Finkel has died at the age of 69. A cause of death wasn't announced.
WEAR PANTS TO CHECK THE MAIL
With a lot of people working from home, the dress code has become very relaxed. Some, perhaps, aren't even wearing pants! That's fine inside your home, but not outside.
It seems a man in the small town of Taneytown, Maryland, has been giving his neighbors quite a show when visiting the mailbox. The police have issued him a final warning. From the Taneytown police Facebook page on Tuesday…
JUST FOR A LAUGH…
Have a FANTASTIC Friday. Remember the words of Rick Beckett: "Don't Drink and Drive. Don't Do It. Don't be an Idiot!"
I will be on the air today — local and live — from 3-7 pm on 98.7 WFGR. I'll have a "Social Distance Dollars" code word for you at 4:30 pm — giving you the chance to win $1,000 and get registered for the Grand Prize of $10,000! Tune in for details and to win cash!
If you have any comments on the above stories, please leave your remarks below…