The weekend is here! Another week of staying at home and doing whatever you can find to keep you from getting too bored. Here are today's "Random Thoughts"…
THE NUMBERS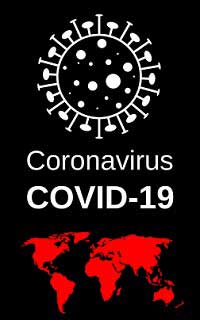 According to the website put together by the Michigan Department of Health and Human Services, as of Friday afternoon at 3 pm there are 30,023 confirmed cases of COVID-19 in the state of Michigan. That number jumped up by 760 in 24 hours.
Here in West Michigan, there are 430 confirmed cases in Kent County (up by 45), 128 in Muskegon (up by 18), 88 in Ottawa (up by 6), 29 in Allegan (up by 4), 24 in Montcalm (up by 1), 21 in Barry County (up by 1), 20 in Ionia County (no change), and seven in Newaygo County (no change).
We have had a total of 2,227 deaths in our state due to COVID-19 (an increase of 134). We have had 20 deaths in Kent County (up by 3), five in Muskegon County (no change), five deaths in Ottawa County (up by 3), two deaths in Ionia County (no change), and one death in Montcalm County (no change).
They are now also giving us the Cumulative Total of Recovered COVID-19 Cases. They will update this number every Saturday. As of April 10th, 433 have recovered from the virus. We should get an update on that number later today.
There are now more than 2.1 million confirmed cases of coronavirus worldwide, with more than 145,500 deaths. In the U.S., there are more than 671,000 confirmed cases with more than 33,000 deaths.
Stay Home, Wash Your Hands, and Social Distance Yourself! Please stay healthy.
MORNING SHOW REUNION THIS EVENING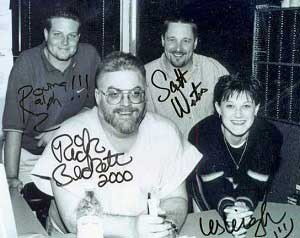 Plan on joining me, along with some of my former co-workers from Morning Radio tonight!
At 7 pm, we will all meet in a Zoom video chat. We will be limited to 100 participants, so you will want to make sure you sign in right at 7 to get a spot. I will also stream it to Facebook Live and monitor comments there. So even if you can't join us on Zoom, you will be able to watch it on Facebook Live and take part that way.
Confirmed so far are:
Darla Jaye
Lesleigh Green
Leanne Suter (if her schedule permits)
Stephanie Web
Rovin' Ralph
Moose
I have also heard from some of our regular callers who will be joining us, including:
Aneurysm Jim
John Baker the Hitmaker
Big Phil
Bruce Doll our Official/Unofficial Photographer
To join the meeting, just click on this link:
https://zoom.us/j/96882755939
Find out what everyone has been up to the last 20 years!
If you can't join us live, the recording will be available on Facebook. I will also post the video here on my blog on Sunday,
Also, if there are any questions you would like to ask, post them below in the comments and we will get to as many as we can.
CANCELLATIONS INTO JULY
We had another big cancellation due to COVID-19.
The National Cherry Festival in Traverse City is now being postponed.
The official statement says: ""There have been few times in our near 100-year history that the National Cherry Festival has not come together to put on a wonderful celebration of cherries, and in those rare instances it was always to support the community and protect the region. In these unprecedented times, it is for those same reasons, and with heavy hearts, the decision has been made to postpone the National Cherry Festival to July 3rd-10th, 2021" stated Kat Paye, National Cherry Festival Executive Director.
This has definitely been a year of cancellations and postponements. We will have to wait and see how long it will be before things can get back to normal. I was hoping by July 4th…giving new meaning to a "Independence Day" celebration, but now it's looking like it will be even later than that.
Here is the official announcement on the postponing of this year's Cherry Festival from their website.
Have a SUPER Saturday. I'm looking forward to chatting with a lot of you this evening.
I will be on the air today until 3 pm on 98.7 WFGR.
If you have any comments on the above stories, please leave your remarks below…