We are oh so close to the weekend! Here are Thursday's "Random Thoughts"…
THE NUMBERS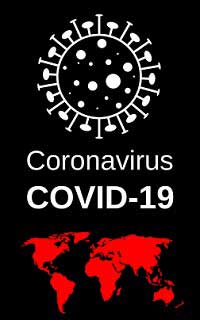 According to the website put together by the Michigan Department of Health and Human Services, as of Wednesday afternoon at 3 pm there are 35,291 confirmed cases of COVID-19 in the state of Michigan. That number jumped up by 1,325 in 24 hours.
Here in West Michigan, there are 815 confirmed cases in Kent County (up by 58), 186 in Muskegon (up by 16), 161 in Ottawa (up by 12), 56 in Allegan (up by 6), 32 in Ionia County (up by 5), 28 in Barry County (no change), 28 in Montcalm (up by 2), and 12 in Newaygo County (no change).
We have had a total of 2,977 deaths in our state due to COVID-19 (an increase of 164). We have had 27 deaths in Kent County (up by 2), 12 in Muskegon County (up by 1), seven deaths in Ottawa County (no change), two deaths in Ionia County (no change), one death in Barry County (no change), and one death in Montcalm County (no change).
They are now also giving us the Cumulative Total of Recovered COVID-19 Cases. They will update this number every Saturday. As of April 18th, 3,237 have recovered from the virus.
There are now more than 2.7 million confirmed cases of coronavirus worldwide, with more than 190,000 deaths. In the U.S., there are more than 869,000 cases, and about 50,000 deaths.
Stay Home, Wash Your Hands, and Social Distance Yourself! Please stay healthy.
"STAY AT HOME ORDER" EXTENDED AND MORE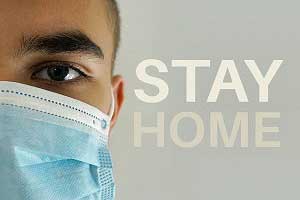 I waited a little longer to post today's "Random Thoughts" because I wanted to hear what our Govenor, Gretchen Whitmer, had to say at 11 am.
She has now extended our "Stay At Home Order" until Friday, May 15th.
She has also now made it a requirement to wear a mask when out in public in an enclosed space, if they can medically tolerate it. Employers must now provide non-medical grade masks to their in-person employees. (I may sound muffled on the air if I'm wearing a mask.)
Landscapers, lawn-service companies, plant nurseries and bike repair shops can re-open, subject to social-distancing rules. Stores selling nonessential supplies can reopen for curbside pickup and delivery. Big-box retailers will no longer have to close off garden centers and areas dedicated to selling things like paint &  flooring.
It looks like golf courses will be able to open, however no carts will be allowed.
If you want to go boating, you will now be able to use that motor on your boat, which was previously not allowed.
And you will be allowed to travel between your residences now.
You can read the full Executive Order here.
AUTO INSURANCE REBATES
I've had a couple of people tell me they have received rebates from their auto insurance company because they aren't driving much during this time of "Stay at Home" orders.
I have not received, or heard of any such rebate, from my insurance company. I might start checking out other companies to deal with after all of this depending on who gave out rebates and who didn't.

Loading ...
INTERESTING SALES DROP DUE TO CORONAVIRUS
Hershey's just announced that while their chocolates and baking chips sales are doing great right now, their mint and gum sales are tanking. According to CEO Michele Gross Buck, social distancing is the reason. Nobody cares about buying Breath Savers and Ice Breakers — because no one cares about bad breath while social distancing. No one is dating, so no worry about having minty kisses. No one is worried about bad breath after a work lunch, and no one is worried about coffee breath during a Zoom meeting.
Let's just hope everyone is still brushing their teeth!
NEED A HUG
We all could use a good hug, but that's tough with social distancing.
My good friend Andy Rent from 100.5 The River posted this on his Facebook page…
Have a FANTASTIC Friday. I will be on the air this afternoon — local and live — from 3-7 pm on 98.7 WFGR. At 4:30 pm, I'll have your next chance to win $1,000 Social Distance Dollars and also get registered to win the Grand Prize of $10,000! Listen for details. Plus, at 2 pm this afternoon we kick off an "Awesome 80's Weekend", playing the songs we all loved in the 80s!
If you have any comments on the above stories, please leave your remarks below…