We made it through Monday, now on to Tuesday! One day at a time! Here are my "Random Thoughts" for today…
THE NUMBERS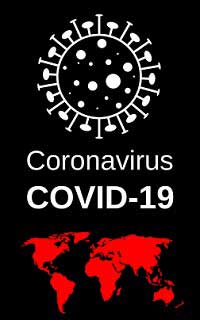 According to the website put together by the Michigan Department of Health and Human Services, as of Monday afternoon at 3 pm there are 38,210 confirmed cases of COVID-19 in the state of Michigan. That number jumped up by 432 in 24 hours.
Here in West Michigan, there are 1,100 confirmed cases in Kent County (up by 69), 234 in Muskegon (up by 6), 191 in Ottawa (up by 11), 72 in Allegan (up by 3), 47 in Ionia County (up by 4), 32 in Montcalm (no change), 31 in Barry County (up by 2), and 14 in Newaygo County (no change).
We have had a total of 3,407 deaths in our state due to COVID-19 (an increase of 92). We have had 34 deaths in Kent County (up by 2), 13 in Muskegon County (no change), nine deaths in Ottawa County (no change), two deaths in Ionia County (no change), one death in Allegan County (no change), one death in Barry County (no change), and one death in Montcalm County (no change).
They are now also giving us the Cumulative Total of Recovered COVID-19 Cases. They will update this number every Saturday. As of April 25th, 8,342 have recovered from the virus.
There are now more than 3 million confirmed cases of coronavirus worldwide, with more than 211,000 deaths. In the U.S. there are more than 988,000 confirmed cases, with more than than 56,000 deaths.
The latest we have on percentages from WDIV TV in Detroit: These results lag by a few days, but on Saturday, April 25th, the results of 5,874 tests came back with 759 confirmed as positive. That's 12.9% of the tests that came back positive. The previous day, Friday, April 24th, 12.6% of the tests came back positive. That means we have seen an increase of .3% in cases testing positive in just a day. Those numbers are down overall from the peak in April of 41.8% on the 4th of the month.
Stay Home, Wash Your Hands, and Social Distance Yourself! Please stay healthy.
SAD NEWS ABOUT THE WESTSIDE BEAR
Yesterday I reported that there were sightings of the Westside bear over the weekend.
Sad news to report today…
This morning a motorist hit a male black bear on the ramp from Alpine Ave to I-96. Unfortunately the bear was killed.
WOOD TV 8 Chief Meteorologist Bill Steffen lives out in that area. He was reporting this morning on his blog, that it looks like his bird feeders were visited by something big last night…perhaps that very same bear. You can read Bill's Blog here.
THE CAROL BURNETT SHOW
I grew up watching "The Carol Burnett Show" every Saturday while visiting my great grandmother Ella. I loved that show.
Well now some good news…all 11 seasons of "The Carol Burnett Show" will stream on Shout Factory TV beginning June 1st. Two days prior to that, the nostalgia-driven platform will stage a weekend-long marathon of standout episodes! Some of those episodes will be seen for  the first time since the original broadcast, more than 40 years ago. Carol worked with Shout! Factory to find the long-lost masters of these episodes, which feature such guest stars as Betty White, Steve Martin and George Carlin.
I can't wait. Here is the link to Shout Factory TV.
This has always been on of my favorite skits on the show. I loved Tim Conway and Harvey Korman working together…
OH THOSE T.V. METEOROLOGISTS
This comes from a TV station in Calgary…
A meteorologists talking about "swinging" on the air…
Have a TERRIFIC Tuesday! I will be on the air this afternoon — local and live — from 3-7 pm on 98.7 WFGR. At 4:30 pm, I'll have your next chance to win $1,000 Social Distance Dollars and also get registered to win the Grand Prize of $10,000! Listen for details.
If you have any comments on the above stories, please leave your remarks below…