Look at that…the calendar says it is April 30th! The final day of April is finally here. Has this month felt like it's been a year long?! Bring on May 1st tomorrow! Here are my "Random Thoughts" for Thursday…
THE NUMBERS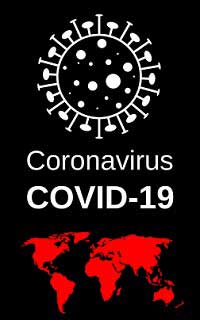 According to the website put together by the Michigan Department of Health and Human Services, as of Wednesday afternoon at 3 pm there are 40.399 confirmed cases of COVID-19 in the state of Michigan. That number jumped up by 1,137 in 24 hours.
Here in West Michigan, there are 1,395 confirmed cases in Kent County (up by 90), 262 in Muskegon (up by 20), 224 in Ottawa (up by 14), 94 in Allegan (up by 10), 60 in Ionia County (up by 7), 38 in Montcalm (up by 1), 34 in Barry County (up by 3), and 22 in Newaygo County (up by 6).
We have had a total of 3,670 deaths in our state due to COVID-19 (an increase of 103). We have had 33 deaths in Kent County (no change), 16 in Muskegon County (up by 1), nine deaths in Ottawa County (no change), two deaths in Allegan County (up by 1), two deaths in Ionia County (no change), one death in Barry County (no change), and one death in Montcalm County (no change).
They are now also giving us the Cumulative Total of Recovered COVID-19 Cases. They will update this number every Saturday. As of April 25th, 8,342 have recovered from the virus.
There are now about 3.2 million confirmed cases of coronavirus worldwide with more than 227,000 deaths. In the U.S., there are more than 1 million confirmed cases with more than 60,000 deaths.
The latest we have on percentages from WDIV TV in Detroit: These results lag by a few days, but on Monday, April 27th, the results of 6,505 tests came back with 802 confirmed as positive. That's 12.3% of the tests that came back positive. The previous day, Sunday, April 26th, 10.5% of the tests came back positive. That means we have seen an increase of 2.2% in cases testing positive in just a day. Those numbers are down overall from the peak on April 4th of 41.8%.
Stay Home, Wash Your Hands, and Social Distance Yourself! Please stay healthy.
A COUPLE OF OTHER CORONAVIRUS HEADLINES…
California Governor Gavin Newsom is expected to order all beaches and state parks to close beginning tomorrow. The move was prompted by scenes of crowded beaches last weekend.
Federal social distancing guidelines are set to expire today at midnight and President Donald Trump, who is anxious to reopen the economy, has indicated that he will not extend the measures. Trump said Wednesday that his administration will be "fading out" the guidelines.
The Baseball Hall of Fame announced that they're cancelling this year's induction ceremony and that the Class of 2020 — Derek Jeter, Marvin Miller, Ted Simmons and Larry Walker — will be inducted on July 25th, 2021 alongside any new members elected next year.
A study of the antiviral Remdesivir has shown some positive results. But we're still awaiting results from a larger, more rigorous National Institute of Allergy and Infectious Diseases study.
Roy Horn of the famous Las Vegas performance duo, Siegfried and Roy, has tested positive for the coronavirus but the 75-year-old is "responding well to treatment".
MONEY UPDATE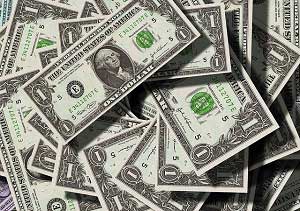 I was happy to see that my unemployment money made it into my bank account. That was pretty fast, as I just applied on Tuesday.
My bank account has now increased by $112.33!
I still have not received my Coronavirus Tax Relief and Economic Impact Payment. I went to the irs.gov website yesterday and tried to update my information. It asked for my Adjusted Gross Income and the amount I owed for the last two years. I went and dug out my tax forms and punched in the numbers for 2019 and it said those numbers didn't match. It then said to try the numbers for 2018. So I did! And once again I received the same error message.
I guess I just wait for the paper check to finally arrive. I've heard it could be the end of summer for some of those checks to make it to people.
But at least I have my $112.33 to hold me over until then!
RETURNABLE CANS AND BOTTLES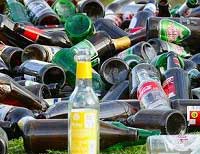 When can we take our bottles and cans back?
I'm sure we all have a nice surplus of empty bottles and cans piling up somewhere in our homes.
The 10 cent refund on those things alone could almost pay my mortgage!
I think it's time for stores to lift this restriction and start taking back our empty cans and bottles. If post office and package delivery workers can touch thousands of packages every day, I'm sure store workers can wear a mask and gloves and empty the bins in the can collectors and stay safe.
Also, remember to rinse those things out! With weather getting warmer, ants and other insects could become a problem as they are attracted the the sugary remains in the bottom of the cans and bottles. Rodents too could be an issue.
A LOT OF NAKEDNESS ON TV NEWS
First we had the report that an ABC correspondent was caught without his pants Tuesday on "Good Morning America".
Will Reeve gave a report about pharmacies working to deliver prescriptions using drones. When he finished, Will threw it back to hosts Michael Strahan and Amy Robach — at which point, his lack of wardrobe came into view.
Will later clarified that he was wearing "shorts", as some people thought he went commando. He also tweeted, "The more I look at this, the more thigh I see. Yikes."
Will being caught without pants was nothing compared to what happened to one Spanish TV reporter.
Alfonso Merlos was broadcasting from his home when viewers caught a glimpse of a naked woman walking by in the background. Viewers were quick to notice that the mystery woman was not his girlfriend, Big Brother contestant Marta Lopez. Merlos explained that he and Lopez were on a break for a few days when he shacked up with the other woman, who happens to be a fellow journalist named Alexia Rivas.
Go enjoy this last day of April. Have a TREMENDOUS Thursday! I will be on the air this afternoon — local and live — from 3-7 pm on 98.7 WFGR. At 4:30 pm, I'll have your next chance to win $1,000 Social Distance Dollars and also get registered to win the Grand Prize of $10,000! Listen for details.
If you have any comments on the above stories, please leave your remarks below…