You mean it has only been four days since Monday? It seems like four months! At least we made it to Friday and the weekend is almost here! Here are today's "Random Thoughts"!
THE NUMBERS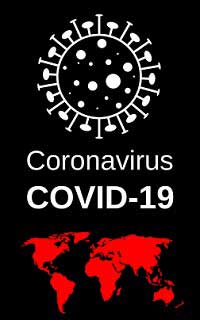 According to the website put together by the Michigan Department of Health and Human Services, as of Thursday afternoon at 2 pm there are 10,791 confirmed cases of COVID-19 in the state of Michigan. That number jumped up by 1,457 in 24 hours.
Here in West Michigan, there are 125 confirmed cases in Kent County (up by 6), 35 in Ottawa (up by 4), 26 in Muskegon (up by 8), 10 in Montcalm (no change), five in Ionia County (no change), five in Allegan (no change), four in Barry County (up by 2), and two in Newaygo County (up by 1).
We have had a total of 417 deaths in our state due to COVID-19 (an increase of 80). We have had two deaths in Kent County and two in Muskegon County.
Stay Home, Wash Your Hands, and Social Distance Yourself! Please stay healthy.
PUTTING THINGS IN PERSPECTIVE
While we are all trying to stay away from crowds and working at home, you tend to forget about the total reach of this Coronavirus pandemic.
I saw this posted on social media yesterday and it really puts things in perspective…
Gas prices under $1.40 a gallon in some places here in west Michigan
School buildings closed — students left March 13 and wouldn't return
Self-distancing measures on the rise.
Tape on the floors at grocery stores and others to help distance shoppers (6 ft.) from each other.
Limited number of people inside stores, therefore, lineups outside the store doors.
Non-essential stores and businesses mandated closed.
Parks, trails, entire cities locked up.
Entire sports seasons cancelled.
Concerts, tours, festivals, entertainment events cancelled.
Weddings, family celebrations, holiday gatherings cancelled.
No masses, churches are closed.
No gatherings of 50 or more, then 20 or more, now no gatherings of 5 or more.
Don't socialize with anyone outside of your home.
Children's outdoor play parks are closed.
We are to distance from each other.
Shortage of masks, gowns, gloves for our front-line workers.
Shortage of ventilators for the critically ill.
Panic buying sets in and we have no toilet paper, no disinfecting supplies, no paper towel no laundry soap, no hand sanitizer.
Shelves are bare of some items — bread, meat, milk, eggs.
Manufacturers, distilleries and other businesses switch their lines to help make visors, masks, hand sanitizer and similar items.
Government closes the border to all non-essential travel.
Fines are established for breaking the rules.
Stadiums and recreation facilities open up for the overflow of Covid-19 patients.
Press conferences daily from the President. Daily updates on new cases, recoveries, and deaths.
Government incentives to stay home.
Barely anyone on the roads.
People wearing masks and gloves outside.
Essential service workers are terrified to go to work.
Medical field workers are afraid to go home to their families.
This is the Novel Coronavirus (Covid-19) Pandemic, declared March 11th, 2020.
Wow!
REGRETS IN LIFE
I'm beginning to regret the times I said "I wish I could just stay at home and do nothing".
ANOTHER GREAT CORONAVIRUS PARODY SONG
This has to be my favorite COVID-19 parody song that I have seen so far. It's to the song Do Re Mi from "The Sound of Music", starring Julie Andrews.
It's over 5 minutes long, but if you are like me, you will end up singing along with the song…
A CELEBRITY DEATH
We are hearing that Julie Bennett, who provided the voice of love interest Cindy Bear on the "Yogi Bear" cartoons for almost 30 years, has died. She was 88 years old. She passed away on Tuesday of complications from COVID-19 Los Angeles, CA.
Read more about Julie Bennett here.
DOLLY PARTON READS "THE LITTLE ENGINE THAT COULD"
Yesterday I told you about how Dolly Parton was releasing a new Youtube video series, "Goodnight with Dolly Parton". She will be reading children's books on Thursday evenings at 7 pm.
Last night she read the story of "The Little Engine That Could". Here is the video…
A VIRTUALLY HAPPY HALF-HOUR THIS SATURDAY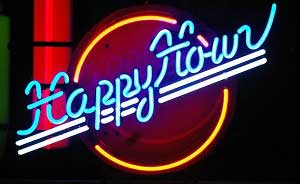 It's going to happen!
Plan on getting the Zoom video chat program and joining me this Saturday evening at 7 pm for a Virtual Happy Half-Hour. We can't do an hour because Zoom limits us to 40 minutes, so we will try to wrap things up in just under that.
If you can't join on Zoom, I will also try to stream it live on my Facebook page!
This could be interesting trying to Zoom with more than a dozen or so people, but we will see how this goes! It could be comedy of errors, but at least we will get a laugh or two out of it if that happens!
Check my "Random Thoughts" on Saturday and I will post the meeting code for you to get into the "Virtual Happy-Hour". In the meantime, make sure you get Zoom set up on your smartphone, tablet, or computer.
And figure out your favorite beverage and we will all share one together on Saturday evening!
HUDSONVILLE TORNADO ANNIVERSARY
The date was Tuesday, April 3rd, 1956. A huge storm was brewing in the Midwest that would set its sights on West Michigan. The strongest tornado to ever hit Michigan would pay a visit that day. These tornadoes were part of a tornado outbreak that took place on April 2-3, 1956, across the Midwest and the Great Lakes regions.
Read more about it and see some awesome video here.
Today is  "Walk To Work Day". That shouldn't be too tough as we shuffle from one room to the next!
Remember the words of Rick Beckett: "Don't Drink and Drive. Don't Do It. Don't be an Idiot!".
Have a FANTASTIC Friday. Keep washing those hands and staying home as much as possible. Join me this afternoon from 3-7 pm — local and live — on 98.7 WFGR.
If you have any comments on the above stories, please leave your remarks below…