The weekend is here! Let's make the best of it. Here are your "Random Thoughts" for Saturday…
THE NUMBERS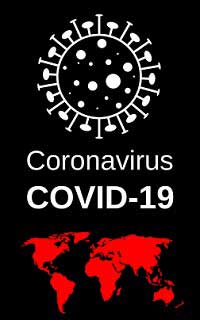 According to the website put together by the Michigan Department of Health and Human Services, as of Friday afternoon at 2 pm there are 12,744 confirmed cases of COVID-19 in the state of Michigan. That number jumped up by 1,953 in 24 hours.
Here in West Michigan, there are 136 confirmed cases in Kent County (up by 11), 37 in Ottawa (up by 2), 30 in Muskegon (up by 4), 12 in Montcalm (up by one), six in Ionia County (up by 1), six in Allegan (up by one), five in Barry County (up by 1), and two in Newaygo County (no change).
We have had a total of 479 deaths in our state due to COVID-19 (an increase of 62). We have had two deaths in Kent County and two in Muskegon County.
Stay Home, Wash Your Hands, and Social Distance Yourself! Please stay healthy.
"M*A*S*H" HAS THE ANSWERS
I remember growing up, every week I would sit down with my father, Dick Winters, and we would watch the TV show "M*A*S*H".
He loved that show and I grew to like it by default!
"M*A*S*H" had the answers for everything.
Somebody went and found some clips from various episodes and edited them together as kind of a public service announcement for the Coronavirus.
Here is that video…
SUMMING IT UP
My friend Jackie Sirianni said it best in her Facebook post this morning…
A CELEBRITY DEATH
Singer Bill Withers, who sang songs like "Lean on Me" and "Ain't No Sunshine", has died at the age of 81. He died from heart complications. He did not die from the Coronavirus
Read more about Bill Withers here.
A VIRTUALLY HAPPY HALF-HOUR THIS SATURDAY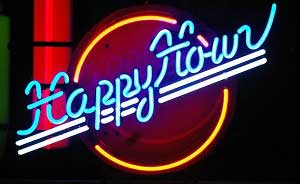 Are you ready?
This evening at 7:00 pm (EST) join me on the Zoom video chat program for a "Virtual Happy Half-Hour".
To join the meeting, here is the link: https://zoom.us/j/833177049
If you already have Zoom on  your computer or phone, the Meeting ID is 833 177 049.
If you can't join on Zoom, I will also stream it live on my Facebook page! I will be monitoring my Facebook feed so that you can participate that way as well.
Just a few rules: Make sure you mute your microphone when  you aren't talking. Also, Pants are NOT required, however if you are not wearing pants, we ask that you stay seated!
So grab your favorite beverage, and let's all just hangout and chat for about 30 minutes this evening. The old saying is that "everyone has a story" — well I want to hear some of your stories about how you are dealing with this whole situation.
I'm looking forward to seeing everyone!
Have a SUPER Saturday. Keep washing those hands and staying home. Join me today from 10 am-3 pm on 98.7 WFGR. I also do an airshift from 12:00 Noon-3 pm on Sunday.
If you have any comments on the above stories, please leave your remarks below…