We are back at it for another week. Here are today's "Random Thoughts"…
THE NUMBERS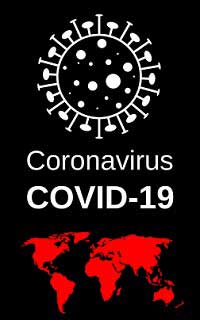 According to the website put together by the Michigan Department of Health and Human Services, as of Saturday afternoon at 2 pm there are 15,718 confirmed cases of COVID-19 in the state of Michigan. That number jumped up by 1,493 in 24 hours.
Here in West Michigan, there are 165 confirmed cases in Kent County (up by 12), 44 in Ottawa (up by 5), 31 in Muskegon (no change), 14 in Allegan (up by 4), 14 in Montcalm (up by one), eight in Ionia County (up by 2), six in Barry County (up by 1), and two in Newaygo County (no change).
We have had a total of 617 deaths in our state due to COVID-19 (an increase of 74). We have had four in Muskegon County and three deaths in Kent County.
A quick opinion — I wish we could also include the number of recovered cases. The numbers above only represent the total cumulative number of positive tests and deaths. They do not tell us the current active number of confirmed cases, nor do they tell us how many people have recovered from the Coronavirus. According to Governor Gretchen Whitmer's news conference this morning, we may soon be getting those numbers! It was also mentioned that our "Stay At Home" ordered will probably be extended.
Stay Home, Wash Your Hands, and Social Distance Yourself! Please stay healthy.
VIRTUAL IN-STUDIO AUDIENCE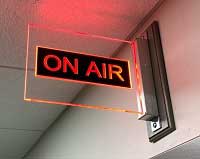 Yesterday I mentioned that it might be fun to do a Virtual In-Studio Audience on Zoom one of these days when I am in the WFGR studio.
I originally threw out a date of maybe this Wednesday. This is not going to be a good week. Let's try for next week instead. I'll keep you posted.
I will do this, just have to find a day when things aren't going to be too crazy busy, so I have time to chat with you while also doing the radio program.
100th STREET OVERPASS DEMOLITION
We've all heard the stories of the 100th Street bridge being hit by trucks over the years.
It's time now for the overpass to be raised. To do that, the old overpass had to come down.
The Michigan Department of Transportation put together of a time lapse video of them taking the overpass down…
It was interesting that they took it apart piece by piece. Now the rebuilding process begins!
CELEBRITY DEATHS
We've had quite a few celebrity deaths over the last couple of days…
Actress and author Patricia Bosworth has died from the coronavirus. She was 86.
Actor Logan Williams, who played the young Barry Allen on CW's "The Flash", has died. He was 16. A cause of death wasn't immediately given. His agent said his sudden death comes as a "shock."
Lee Fierro — who played Alex Kintner's mother in "Jaws" — has died from coronavirus. She was 91.
MORE "TIGER KING"!
If you watched the Netflix series "Tiger King: Murder, Mayhem and Madness" you may have been disappointed that it was only seven episodes long.
Good news: Netflix is adding a new episode. Zoo owner Jeff Lowe said, "Netflix is adding one more episode. It will be on next week."
Also, if you can't get enough of "Tiger King", Netflix has released a sing-a-long version of the Joe Exotic song "I Saw a Tiger"…
And just so you know, musician Vince Johnson and vocalist Danny Clinton are behind Joe Exotic's songs, although Joe "supposedly" sings on some of the tunes.
ROLLER COASTERS
A lot of us look forward to heading off to amusement parks in the summer.
It will be interesting to see if, and when, those parks will open this year.
To get your roller coaster fix, I found this video of the 10 most Insane Roller Coasters…
Have a MAGNIFICENT Monday. Keep washing those hands and staying home. Join me today — local and live —  from 3-7 pm on 98.7 WFGR.
If you have any comments on the above stories, please leave your remarks below…