We are one day closer to the weekend! Here are my "Random Thoughts" for this Thursday…
THE NUMBERS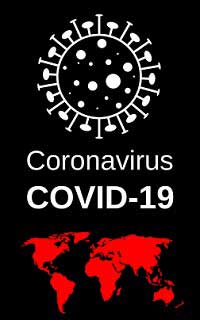 According to the website put together by the Michigan Department of Health and Human Services, as of Wednesday afternoon at 3 pm there are 20,346 confirmed cases of COVID-19 in the state of Michigan. That number jumped up by 1,376 in 24 hours.
Here in West Michigan, there are 207 confirmed cases in Kent County (up by 20), 55 in Ottawa (up by 3), 42 in Muskegon (up by 1), 18 in Allegan (no change), 18 in Montcalm (up by 2), 11 in Ionia County (up by 2), seven in Barry County (no change), and three in Newaygo County (no change).
We have had a total of 959 deaths in our state due to COVID-19 (an increase of 114). We have had eight deaths in Kent County (up by 2), four in Muskegon County, one death in Ionia County and one death in Montcalm County.
The U.S. now has more than 430,000 cases, with about 15,000 deaths. About 24,000 people have recovered in the U.S.
Stay Home, Wash Your Hands, and Social Distance Yourself! Please stay healthy.
CELEBRITY DEATHS
We have had a couple of celebrity deaths in the last 24 hours…
Linda Tripp, who revealed the Bill Clinton and Monica Lewinsky affair, died at the age of 70 on Wednesday. She had been diagnosed with late stage pancreatic/lymph node cancer in the last few days. She had previously been treated for breast cancer. Read more here.
Actor Allen Garfield, who appeared in such movies as "Nashville" and "The Conversation", has died from coronavirus at 80. Read more here.
FAUXPENING DAY FOR THE WEST MICHIGAN WHITECAPS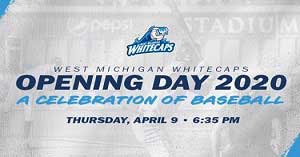 Today was to have been the opening day of the 2020 baseball season for the West Michigan Whitecaps. Unfortunately, due to the Coronavirus, all baseball is cancelled for the time being.
But the Whitecaps are doing something special this evening. It's call "Fauxpening Day".
West Michigan Whitecaps and their rivals, the Lansing Lugnuts, will be working together to put together a "virtual" opening day celebration. It will start at 6:35 pm tonight and you can watch it either on the Whitecaps' Facebook page or their YouTube channel.
The festivities will kickoff with some highlights and music. They will play the national anthem. Former Detroit Tiger and Whitecaps manager Brayan Pena will make an appearance you just know that the Whitecaps mascots will be present as well!
Whitecaps' commentator Dan Hasty along with Mike Coleman will be broadcasting a very special one hour simulated radio broadcast of the game. It will sound like the Caps and Lugnuts are actually playing a game. And being a virtual game, hopefully their won't be a rain delay!
Now if I could only get food from the concession stand!
For more information, check out the official website for the West Michigan Whitecaps.
MY PILEATED WOODPECKER FRIEND
I have a suet bird feeder hanging on my front porch. For the last month or so it has been visited quite regularly by a big pileated woodpecker.
He is so big he sets off my security camera on my front porch all the time.
Yesterday on my Facebook page I shared a video of him grabbing a meal…
I have another video I will post this weekend of him actually making a lot of noise when he begins to eat. What a cool bird! As long as he is eating the suet, he's leaving my house alone!
THE BIRDS AND THE BEES
So this is how we get baby bees…
I think the comments are almost as funny as the video!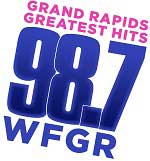 Have a TERRIFIC Thursday. Today is "Name Yourself Day". I think I will call myself "Scott" and I will be on the air today from 3-7 pm — local and live — on 98.7 WFGR. Join me! (Plus next week we start giving away lots of MONEY! Tune in for details!)
If you have any comments on the above stories, please leave your remarks below…