Let's get another week kicked off. Here are my "Random Thoughts" for the day…
DID YOU WATCH THE OSCARS?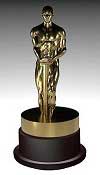 It will be interesting to see how the Academy Awards did in the ratings. Typically these awards shows continue to lose viewership. I didn't even bother tuning in last night. These things tend to get just a little too political for me. I don't need to hear the opinion of every actor and actress during their acceptance speeches.
In case you were interested, but missed the broadcast: "Parasite" won Best Picture and Best Director. Joaquin Phoenix and Renée Zellweger won Best Actor and Actress. Brad Pitt and Laura Dern took home Best Actor and Actress in a Supporting Role.
That's pretty much all you need to know!
VALENTINE'S DAY REVENGE ON THE EX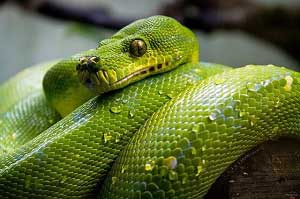 Valentine's Day is this Friday, February 14th.
If you have recently broken up with someone, perhaps instead of spending that money on a gift for them, you will want to do something that makes YOU feel better.
The San Antonio Zoo in Texas will name a rat after your ex and feed it to a snake on Valentine's Day. It will cost you $25.00.
It that's too much to spend on the ex, there is a cheaper alternative. For only $5, you can name a cockroach after your ex, and the zoo will feed that to a bird or another animal.
You'll be able to participate in this "feeding frenzy" because the zoo will be live-streaming the event on their Facebook page!
For more information on this event, here are the details from the Zoo's website.
PIZZA INJURIES
Yesterday was National Pizza Day!
I LOVE pizza!
But, did you know that pizza is also dangerous… Research conducted by medical service provider Babylon Health found that pizza caused more than 3,000 visits to the emergency room in 2018. That was 50% higher than the year before!
Many of the injuries included people accidentally slicing their fingers with a pizza cutter, choking, or even falling while walking on stairs carrying a pizza. The figures were based on emergency room medical records where the word "pizza" was included in the doctors' notes.
Have a GREAT Monday! I'll talk to you this afternoon from 3-7 pm, local and live, on 98.7 WFGR!
If you have any comments on the above stories, please leave your remarks below…