Happy Thursday! Welcome into my brain for some "Random Thoughts"…
NO MORE FREE PRESCRIPTIONS AT MEIJER FOR SOME DRUGS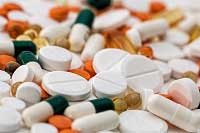 For many of us, we need certain medicines on a daily basis to maintain our health. I need blood pressure and cholesterol medications.
In the past, some of those prescriptions have been free at the Meijer Pharmacy.
It looks like that may be changing…
I recently had to refill my Atorvastatin prescription for my cholesterol. In the past this prescription was free at Meijer. This time I was charged for them. The next day I also received a letter from Meijer informing me that this medication would no longer be free.
I've heard that other medicines that also are no longer free. In the letter I received it mentioned Metformin, which is an oral diabetes medicine.
I would advise you to check any prescription you are having filled — or refilled — that you think may be free — because that may no longer be the case.
I'm just trying to prevent any "sticker shock" when you go to pick up your pills.
CELEBRITY DEATH
Actor Kirk Douglas has passed away at the age of 103.
His family made the announcement on Wednesday afternoon on social media.
Douglas was one of the biggest actors in Hollywood in the 50s and 60s. In 1960, he raised the $12 million needed to make the movie "Spartacus". It was one of the most expensive pictures of that time. He hired a young Stanley Kubrick to direct the film and turned the script over to Dalton Trumbo. Trumbo at the time was on the Hollywood blacklist for his alleged Communist ties. The film was a smashing success and directly led to the end of the blacklist.
Douglas went on to star in nearly 90 films and TV shows. He also authored 11 books and donated millions to charitable causes, including the rebuilding of hundreds of parks in the Los Angeles area and the expansion of the Motion Picture Home & Hospital, which houses elderly actors.
To read more about Kirk Douglas, click here.
JELLO SHOT JENGA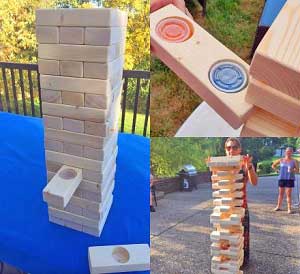 I can't wait for the warmer weather to get here so I can start having people over to hang out on my deck and have a few adult beverages.
I found this while surfing online and I definitely think I need to order it…
It's called the Tipsy Jello Shot Tower, and the sneaky part about the game is that if you pull a wooden block that contains a Jello shot, you've gotta take it!
The game stands just over 2 feet tall.
If you aren't into Jello shots, they also sell another version of the game that has drinking rules/games on each piece that you pull from the tower.
The Tipsy Jello Shot Tower is available at the www.odditymall.com website for $69.00. They also offer different variations of the game (like if you want more than the normal amount of Jello shots). It can also be customized.
I'd better get busy making some Jello shots. Summer can't get here soon enough!
FOR SALE: THE COTTAGE BAR AND ONE TRICK PONY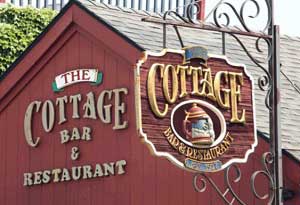 The Cottage Bar first opened in 1927 as The Cottage Sandwich Shop. In 1967, John Verhil became the third owner. His son Dan took over in 1980 and opened the bar next door, One Trick Pony, in 1996
After 40 years, Dan has decided it is time to retire and he is looking to sell the businesses at the corner of Fulton Street and La Grave Avenue.
I have known Dan and his beautiful wife Lisa for many years. I am so happy for them.
Dan said, "My most important goal and first order of business is to find a new owner and curator who appreciates the history of these iconic restaurants — someone who will carry on their legacy and honor my longtime and loyal staff…As I make this transition, I look forward to visiting with – and thanking – the wonderful colleagues, customers, partners and community members who I have come to know as friends. I trust they will continue to support and enjoy these heritage restaurants long into the future."
Happy Retirement Dan!
Do you know anyone that would be a great new owner for these two businesses?
Have TERRIFIC Thursday! I will talk to you this afternoon from 3-7 pm on 98.7 WFGR!
If you have any comments on the above stories, please leave your remarks below…