I have a few minutes of "down time"! That means I have time for type out a few "Random Thoughts"…
MOM UPDATE
First, I just want to send out a HUGE THANK YOU to everyone for their thoughts and prayers. This year is not starting out how I would have liked, with all the death and illness, but your prayers and encouragement are keeping me going.
My mother, Gloria, has been in the hospital since Thursday. Here is a brief summary of what's going on.
Just before Thanksgiving she went to her doctor because she could feel a lump in her stomach and was having a hard time eating because of the pain in her belly. The doctor was going to schedule at CT scan to see what was in there. After screwing up the paperwork and setting the necessary appointsments for almost a month, my mother was finally in for the scan.
They didn't like the mass that they could see, so they wanted to do a biopsy on it. Once again, almost a month of clerical mistakes happened before she finally had a biopsy just after the first of the year.
The day after my sister passed away, my mother was given the news that the mass in her stomach was Non-Hodgkin's lymphoma, fast to very fast growing. The doctor was going to start her on radiation therapy to hopefully get things under control. Once again, it was a waiting period of a few weeks. In the meantime, my mother was in excruciating pain and this thing just kept growing.
Finally last Thursday, the pain was so bad my mother went to the emergency room at the hospital nearest their home. They ended up transferrring her, by ambulance, to Spectrum in Grand Rapids…where she has been since.
They have since installed a port and given my mother her first chemotherapy treatment. She did very well with the treatment without too many side effects. She is feeling a little better (the pain meds help!). The hope is she will be able to go home early this week, and then continue her chemotherapy on an outpatient basis.
Once again, thanks for all your prayers. Our entire family appreciates all the encouragement and help we have had. Now we just need to get this mass under control…especially when it's had a two month headstart due to screw-ups by the doctor's office.
I'll keep you updated on her progress.
THANKS TO ALL WHO STOPPED OUT AT SUMMIT PLACE KIA
I was at Summit Place KIA of North Grand Rapids on Saturday. Again, thank you to everyone who stopped by and said hello. Many reflected on the passing of Jay Allen and we were able to share stories about what a great man he was.
They say that timing is everything…when that remote broadcast was scheduled over a month ago, I had no idea of all the stuff that would be happening in my life at this time. Yesterday was so therapeutic for me, giving me the chance to get out and about and have some great discussions with so many that stopped by. You will never realize how much I needed that. I thank you so much..
JAY ALLEN
I haven't had a chance to reflect here on the passing of Jay Allen because of all that was going on the last couple of days, but I want to do that now.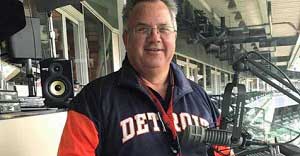 I first met Jay in March of 1989. I was getting ready to do a 36 Hour Non-stop Television show to break the Guiness World Record for the Longest Continuous Broadcast with one host and one director. WKLQ was going to broadcast live from the set of the TV show the entire time as well. Jay was the one who came out to set everything up and was also part of the "Q Morning Zoo" with Rick Beckett and Darla Jaye.
About six months after that record breaking telecast, I was hired as a part-timer by WKLQ. Jay would be the one who trained me on all the equipment when I started.
Jay is the type of guy that once you meet him, you immediately become his friend. Jay had a quality I wish that I had…he had a way of making everyone feel like they were the most important person on the planet when he was interacting with them. We all have had times when we are just annoyed by someone, but for Jay, he never let that show. He always gave everyone all time and attention they needed. I so want to be more like that.
When Jay left WKLQ in September of 1993, it opened up the opportunity for me to join the morning show with Rick and Darla. If Jay had not followed his dreams to do sports on WOOD radio, I might have never had the chance to follow my dreams and work on the morning show.
Jay and his wife, Lisa, are incredible people. Always there to help out and do whatever they could for people. I can't even begin to tell you how much everyone is going to miss Jay Allen. For many, you knew him as a radio personality or the PA announcer locally and for the Detroit Tigers last season — for those of us who knew him beyond that…he was a GREAT friend and just an all around TERRIFIC person.
I've had many conversations about Jay this weekend with so many different people. They all expressed the same feelings for Jay. His faith and spirit over the last 6 months of his battling cancer was truly inspirational for many.
Rest in Peace my friend. I'm truly honored to have gotten to know you both behind the microphone and also in  your personal life.
Please keep Jay's family in your thoughts and prayers. I will keep you updated on any service that is planned.
TIME TO JUST LET THE MIND WANDER
Sometimes, with all that is going on, we just need to let our mind rest and wader a little bit.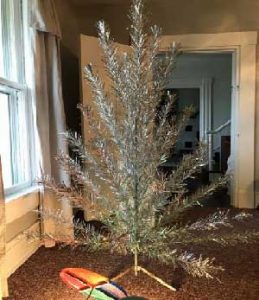 I truly believe that things happen for a reason…
Do you remember the old aluminum Christmas trees? There was a light that would sit off the to the side and rotate to project different colors on the tree.
I don't know why, but just watching that light as a kid was always very calming for me.
The other day, I stumbled across a website that has a very similar affect.
It's nothing but a page of rotating colors, but I found myself just watching and drifting off into a calmer, more peaceful moment the other day. I'm not sure how this website just magically found its way onto my computer screen. I'm not sure how I even found it, but it came at the perfect time for me to just give the old noggin' a rest.
Here is the website if  you want to check it out for yourself.
Enjoy your Sunday. Be sure to check out "Random Thoughts" tomorrow. I have a couple of stories about what men are doing with their genitals and food. Crazy stories of things I WILL NOT be trying. More details tomorrow!
If you have any comments on the above stories, please leave your remarks below…