It looks like it's time to get another week started! Hang on tight, and keep your arms and legs inside the ride at all times… here we go with today's "Random Thoughts"…
MOM UPDATE
My mom continues to improve. I'm at the hospital with Dad now. It looks like she may get out of the hospital this afternoon! Thanks again for all  your prayers and messages of encouragement.
JAY ALLEN'S OBITUARY
I mentioned in yesterday's "Random Thoughts" that I would pass along any information about a service for Jay Allen.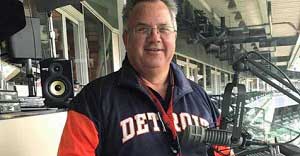 His obituary was posted yesterday. You can read it here.
The Funeral Service will be held this Thursday at 11:00 am at Orchard Hill Church, 1465 Three Mile NW where he will repose one hour before the service. The family will receive visitors Wednesday from 2:00 to 4:00 pm and 7:00 to 9:00 pm at the Arsulowicz Brothers Remembrance Mortuary, 3525 Remembrance Rd NW.
Some people may not have been able to find the obituary because it was listed under his real name, James Swieringa. When I first started at WKLQ back in 1989 many people would refer to him as "Jimmy Jay".
CELEBRITY DEATH
The shocking news story yesterday was the passing of NBA star Kobe Bryant at the age of 41.
Kobe and his 13 year old daughter, Gianna Maria Onore — aka GiGi, were both on board a helicopter that crashed. Kobe was traveling with a total of nine people in his private helicopter when it went down. A fire broke out. Emergency personnel responded, but nobody on board survived.
You can read more about Kobe's career and death on the TMZ website.
WHAT WERE YOU DOING 42 YEARS AGO TODAY?
If you lived in Michigan back in 1978, you were probably digging out!
It was 42 years ago yesterday, that the "Blizzard of '78" began.
Here is a Facebook post from the National Weather Service in Grand Rapids about the storm…
To read more about the "Blizzard of '78", and to see a great video with a lot of pictures, check out my blog post on it here.
A PENIS AND A BANANA DO NOT GO TOGETHER!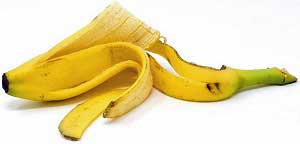 What? Oh yes. Keep reading…
Here is a headline I never thought I'd see: "Doctors beg men not to masturbate with banana peels".
The story was actually posted on the New York Post's website!
The article goes on to say: "Doctors have warned horny young men to refrain from using banana peels to masturbate — the latest bizarre sex trend circulating on social media."
Apparently the issue is a possible allergy to bananas! And then there are the chances of a slip and fall accident afterwards…
One man was reported as saying he used a banana skin to masturbate and allegedly ended up "falling in the mess I made, hit my head on the toilet and barely lived to tell the tale."
I couldn't believe the story when I saw it. I also couldn't help but laugh while I was reading the story.
And just when you want to go and blame men for doing something stupid, the article also mentioned that this past November, gynecologists warned women not to masturbate with electric toothbrushes.
If you'd like to read the full article, here is the link to the New York Post website. And put that banana down!
IF THAT WASN'T AN EYE OPENER…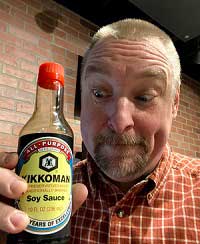 Three days before the story above appeared on the New York Post website, there was this story of men using their testicles to taste soy sauce and orange juice!
A study in 2013, first published in the Proceedings of the National Academy of Sciences, explained how mice can taste with their testicles. That article has resurfaced online. Now some men are testing the theory, by dipping their genitals in soy sauce and O.J. for the latest bizarre social media trend.
Men are posting videos of themselves on TikTok while they are dipping their "balls" into these two liquids for a taste test! Some say they can actually taste the soy sauce, the orange juice not so much.
You can read this article from the New York Post that explains all of this. I'm going to refrain from posting links to the videos here, but if you really want see them, I'm sure you can search and locate a few of the recordings.
This is one experiment I will NOT try in the name of science. I think I'll stick to relying on the taste buds on my tongue!
Have a great Monday. And men, let's all take a vow to keep our "twig and berries" away from food! I'll probably won't be on the air this afternoon because I'll be driving my mother home, but you can listen to Jay Michaels and he will keep you updated on everything that is going on. I'll be back on the air tomorrow afternoon from 3-7 pm on 98.7 WFGR.
If you have any comments on the above stories, please leave your remarks below…