"Random Thoughts" for Tuesday, July 21st, 2020
Today's blog is mostly about food! Here are my Random Thoughts" for Tuesday…
TACO BELL CHANGES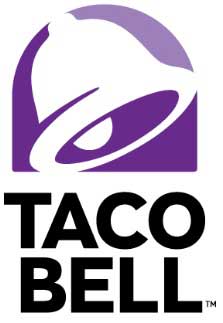 Get ready for some changes at Taco Bell…
In mid-August, the restaurant chain will be adding two new items to its menu — the $5 Grande Nachos Box and a $1 Beef Burrito.
At the same time, a dozen items will be eliminated, including the Grilled Steak Soft Taco, the 7-Layer Burrito and Nachos Supreme.
The company says it's making the change for "safety" and that it's trying to "ensure an easy and fast ordering experience" for both customers and employees.
I am always amazed at how they can have so many items on their menu made out of the same three or four ingredients!
A NEW VARIETY OF M&M'S
It seems like companies are starting to add M&M's to just about everything lately.
I've often thought it was weird to have M&M's in trail mix. The candy covered chocolate just doesn't seem to fit in with the nuts, grains, and raisins. I'm not complaining though!
I've heard over the years, that when some people buy snacks at the movie theater they like to add M&M's to their popcorn.
For those people there is some some great news… It hasn't been officially announced, but popcorn-flavored M&Ms have been spotted in stores!
WHAT'S IT CALLED?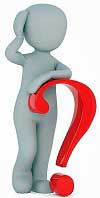 There are many things that we use, or see, every day that we have no idea what they are called. Most of those things actually have names, although we have never learned those names.
I found an interesting list the other day with a bunch of these items and their names. I thought I'd share some of these things over the next couple of weeks here in my "Random Thoughts"
Here is today's question: What do you call that tiny plastic table placed in the middle of the pizza box?
I'll have the answer below at the end of this blog…
TODAY IS…
Today is Junk Food Day.
This is an easy one to celebrate…I love junk food, but then again who doesn't.
Do you have a favorite junk food? One of mine, and I haven't had any in a long time — cheese popcorn. I love the taste and the orange fingers you get from eating it! That does it. I'm picking up some cheese popcorn today! What is your favorite junk food?
A LOOK BACK
On this date in 2011, NASA's Space Shuttle Atlantis (STS-135) landed at Kennedy Space Center in Florida. It was the last flight of the Space Shuttle program.
It is hard to believe it has been at least nine years since we watched a Space Shuttle launch.
Find out what else has happened on July 21st.
WRAPPING UP
Have a TREMENDOUS Tuesday! I will be on the air this afternoon — local and live — from 3-7 pm on 98.7 WFGR! I'll talk to you then!
The answer to the question above: That little tiny table in the middle of your pizza in the box is called a "box tent". And now you know!
If you have any comments on the above stories, please leave your remarks below…