"Random Thoughts" for Friday, July 24th 2020
Let's get this weekend started! Here are my "Random Thoughts" for Friday…
INTERESTING CORONAVIRUS NUMBERS
As of Thursday, the United States has passed 4 million confirmed coronavirus cases.
Reuters did the math and according to their calculations, "at least one in 82 Americans have been infected at some point in the pandemic."
I know a lot of people, but I personally have only known ONE person who had the coronavirus, and that person was from out of state. I've heard of people that have had it, but I don't know those people personally.
Let's do a quick survey:

Loading ...
THE DETROIT TIGERS ARE BACK IN ACTION TONIGHT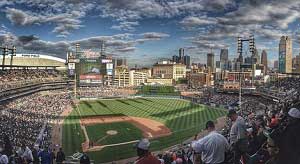 Major League Baseball is Back! The Detroit Tigers kick off the shortened 60 game season tonight in Cincinnati against the Reds. Game time is 6:10 pm. The Home Opener for Detroit, at Comerica Park, won't be until next Monday, July 27th, when the Tigers host the Kansas City Royals for a game at 7:10 pm.
Don't expect to see any fans in the seats at the ballparks. Major League Baseball has decided to leave it up to local governments to decide whether fans will be allowed into the ballparks to attend games. To start the season, no teams are currently allowing any fans to attend.
I found this interesting…The Fox Sports Network announced that it is working with a computer-generated imagery company to fill the stadium with "virtual fans", giving TV viewers the impression that the stadium is full. Combine that with piped-in crowd noise and it will feel like the real thing. Fox Sports shared a video showing what it will all look like…
FOX Sports Virtual Fans from FOXSPORTSPR on Vimeo.
NFL: THE WASHINGTON WHAT?!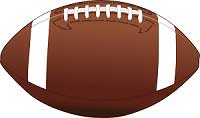 The Washington NFL team now has a new name. With all the great suggestions I heard for replacing the name "Redskins", for now they will officially be known as the Washington Football Team. I'm not kidding! They brainstormed and apparently that's the best they could come up with. It's a placeholder. They'll keep working. But for now, they're the "Washington Football Team".
A COOL CLOCK FOR YOUR COMPUTER
What if every second — of the entire day — was represented by a different color?
Well, now it can be!
The Color Clock translates the time of day into a hexidecimal color code, and displays that color. It changes every second.
You can check out the Color Clock for yourself by clicking here.
I'll see you for dinner at "mauve o'clock"!
WHAT'S IT CALLED?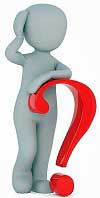 There are many things that we use, or see, every day that we have no idea what they are called. Most of those things actually have names, although we have never learned those names.
I found an interesting list the other day with a bunch of these items and their names. I thought I'd share some of these things over the next couple of weeks here in my "Random Thoughts"
There is actually a word for the "day after tomorrow"?  Do you know what that word is?
I'll have the answer below at the end of this blog…
TODAY IS…
Today is Drive Thru Day!
This has been a great week for foodies! First we had Junk Food Day, then Hot Dog Day. Yesterday was Vanilla Ice Cream Day. Today is Drive Thru Day!
Saturday might just have to be "Start a Diet Day"!
A LOOK BACK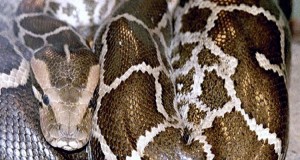 On this date in 1978, escaped 16 ft. python "Big Sid" was captured in Standale, MI. He had escaped from a traveling circus about a month earlier.
Read more about Big Sid's adventures in Standale back in 1978 here.
Find out what else has happened on July 23rd.
WRAPPING UP
Have a FANTASTIC Friday!
Remember the words of Rick Beckett: "Don't Drink and Drive. Don't Do It. Don't Be an Idiot!"
I will be on the air this afternoon — local and live — from 3-7 pm on 98.7 WFGR! I'll talk to you then!
The answer to the question above: The day after tomorrow is called "overmorrow".
If you have any comments on the above stories, please leave your remarks below…