"Random Thoughts" for Tuesday, July 28th, 2020
I've been away from the blog for a few days. It's time to jump back and in catch up! Here are my "Random Thoughts" for Tuesday…
MOOSE UPDATE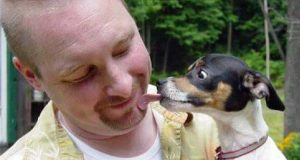 As many of you read on social media yesterday, my little (b)rat terrier Moose isn't feeling well.
He is 15-1/2 years old and has heart issues. He's just getting old and his body is tired.
We went to see his doctor yesterday, and we just need to up his heart meds. (He's on so many medicines to keep him going and comfortable.) He's the only dog I know with a pill minder to keep his medications straight.
Thanks for all the prayers and messages on Facebook. He seems to be doing a little better this morning. We will keep our fingers crossed.
He has to make it to at least 16 years old. I told him when he hits that milestone, I'd buy him a car! (Fortunately for me, the little guy is mostly deaf at this point so he probably didn't hear me tell him about the car!)
I'll keep everyone updated.
CELEBRITY DEATHS
On "The Rick and Scott Show" radio program we always used to say that celebrity deaths come in threes within a two week period. This last weekend we had three in just a couple of days…
Regis Philbin passed away on Friday, July 24th at the age of 88. He died at his New York apartment from heart disease. He spent 15 years co-hosting a hugely successful daytime hour with Kathie Lee Gifford, and another eight alongside Kelly Ripa. He also hosted the TV game show "Who Wants to Be A Millionaire?" from 1999–2002 and again in 2004 and 2009). He also spent three years as Joey Bishop's sidekick in the late '60s as ABC tried to topple late night king Johnny Carson. Read more about Regis here.
Actress Olivia de Havilland, whose two Best Actress Oscars during the 1940s highlighted a 45-year film career that saw her appear in nearly 50 movies, died Saturday, July 25th, at the age of 104. She was nominated for, but did not win, a Best Supporting Actress Oscar for what is probably her best known role, Melanie in "Gone With the Wind". She lost out to fellow cast member Hattie McDaniel for that award. Another of her most remembered roles was as Maid Marian in "The Adventures of Robin Hood". Altogether she received five Academy Award nominations, all during the 1940s, winning for "To Each His Own" in 1946 and "The Heiress" in 1949. She moved to Paris in 1956 and had lived there ever since. She died in her sleep at her apartment of natural causes. Read more about Olivia here.
Peter Green, one of the founding members of the group Fleetwood Mac, has died. He died on Saturday, July 25th. The blues/rock guitarist, created Fleetwood Mac with Mick Fleetwood way back in 1967, and the group produced a number of hits, including "Black Magic Woman" and "Need Your Love So Bad". You can read more about Peter here.
WORKING FROM HOME
Have you been working from home? Do you enjoy it?
I had to broadcast from my home one day — and hated it!
Google just told their workers to work from home — until July 2021! Read more about it here.
IT'S WATERMELON SEASON
I noticed the other day that watermelons are out and available at the stores. Who doesn't enjoy a nice slice of cold watermelon on a hot day…
Do you put salt on your watermelon?
WHAT'S IT CALLED?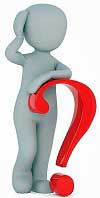 There are many things that we use, or see, every day that we have no idea what they are called. Most of those things actually have names, although we have never learned those names.
I found an interesting list the other day with a bunch of these items and their names. I thought I'd share some of these things over the next couple of weeks here in my "Random Thoughts"
Here is today's question: What do you call your tiny toe or finger? You know, the tiny toe you hit on the leg of the bed and end up saying a few choice words. It has a name
I'll have the answer below at the end of this blog…
TODAY IS…
Today is Milk Chocolate Day.
There have been way too many days about food lately. That being said…I will gladly celebrate Milk Chocolate Day with a candy bar!
A LOOK BACK
On this date in 1978, the movie "National Lampoon's Animal House" debuted in theaters.
If you grew up in the late 70s, that was a classic movie. It's  hard to believe it's been 42 years since I saw that movie in the theater.
"Food Fight"!
Find out what else has happened on July 28th.
WRAPPING UP
Have a TREMENDOUS Tuesday! I will be on the air this afternoon — local and live — from 3-7 pm on 98.7 WFGR! I'll talk to you then!
The answer to the question above: You tiny toe or finger is called "minimus". And now you know!
If you have any comments on the above stories, please leave your remarks below…