"Random Thoughts" for Friday, July 3rd, 2020
I know a lot of people have already started their holiday weekend. This will be the final "Random Thoughts" for the week. I'll return on Monday, unless something huge happens over the weekend. Be safe this 4th of July weekend. Now, onto some "Random Thoughts" for your Friday!
INTEREST RATES FOR MORTGAGES DROP AGAIN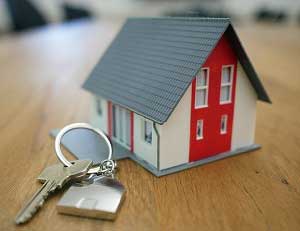 If you were thinking of buying a new home in the future…the future is now!
Mortgage buyer Freddie Mac reported that the average rate on a key 30-year fixed rate mortgage fell to 3.07%! That's down from 3.13% last week and it's the lowest level since Freddie began keeping track of averages rates back in 1971. Last  year at this time the rate was at 3.75%
For a 15-year fixed rate mortgage the average rate fell to 2.56%, down slightly from 2.59% last week. A year ago that rate was at 3.18%.
As many of you know, I am a licensed Realtor in the state of Michigan. I would love to help you buy or sell your home. Let me know if you have any questions. I can be reached at (616) 447-3657 or through email at scott.winters@grar.com. Here is my real estate website.
THE HEAT IS ON
We've had a week of hot weather, but fortunately the humidity hasn't been too bad. The humidity has started to increase and it looks like the warmer temps are going to stick around for awhile.
Try to keep cool this weekend. I don't have air conditioning at the house (usually I don't need it). I'll be at the radio station every day — cranking the cooling system down to about 65 while I'm there!
PATRIOTIC MOVIES
If you want to stay indoors in your air conditioned home this weekend, rent a patriotic movie to watch.
According to voters on ranker.com, these are the most patriotic movies of all time. They have a total of 81 movies on their list, but here are the top 10:
Forrest Gump (1994)
Saving Private Ryan (1998)
The Patriot (2000)
Apollo 13 (1995)
We Were Soldiers (2002)
Gettysburg (1993)
American Sniper (2015)
Glory (1989)
Independence Day (1996)
Lone Survivor (2013)
AMERICANS FEEL LESS PATRIOTIC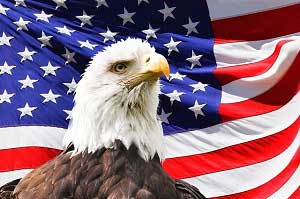 This is sad news, but according to a new survey, almost one-in-three Americans feel less patriotic this July 4th.
According to data by Wallethub, 74% of Americans will not be traveling for the holiday, and 78% are spending less money this July 4th than last year.
Not surprisingly, a whopping 82% of Americans feel less "free" this year than last year, which makes sense considering all the restrictions that the coronavirus has put on everyday life.
I was really hoping that perhaps "Independence Day" this year would also mean our freedom from the Coronavirus, but that did not happen unfortunately.
If you are interested in some other cool facts about Independence Day, click here.
CELEBRITY DEATH
Broadcasting legend Hugh Downs has died at the age of 99. He passed away Wednesday at his home in Scottsdale, AZ. His family said his passing is not related to the coronavirus.
He co-anchored NBC's "Today" show from 1962 to 1971 and is probably most remembered for his 21 years as Barbara Walters' co-host on ABC's "20/20".
I remember watching him as a kid in the 60s when he hosted the daytime game show "Concentration".
Hugh was born in Akron, OH and started his broadcasting career on the radio in Detroit and Chicago before moving to TV in 1949 as an announcer of the classic children's show called, "Kukla, Fran and Ollie."
R.I.P. Hugh Downs
TODAY IS…
Today is Air Conditioning Appreciation Day!
As least the weather is appropriate for this special day. It would be funny to have Air Conditioning Appreciation Day on a cold and rainy day!
A LOOK BACK
On this date in 1985, the movie "Back to the Future", starring Michael J. Fox, Christopher Lloyd and a DeLorean car, opened in theaters.
Find out what else has happened on July 2nd.
WRAPPING UP
Have a FANTASTIC Friday! I will be on the air this afternoon — local and live — from 3-7 pm on 98.7 WFGR! This weekend it's all music from the 80s on our "Awesome 80s Fourth of July Weekend".
Remember the words of Rick Beckett: "Don't Drink and Drive. Don't Do It. Don't Be an Idiot!"
Have a fun and safe Independence Day weekend. I'll be back on Monday with more "Random Thoughts"!
If you have any comments on the above stories, please leave your remarks below…