It's Friday!!! We made it to yet another weekend! Here are some "Random Thoughts"…
WHAT A RAINBOW
After the storm moved through last night, there was spectacular rainbow — actually a double rainbow.
It had to be the brightest rainbow I have ever seen in my lifetime.
WOOD TV-8 tweeted this photo taken by Larry Figurski…
Great shot @larryfigurski #Doublerainbow #wmiwx pic.twitter.com/6sHLsayhq2

— WOOD TV8 (@WOODTV) June 12, 2020
Pictures never quite capture the brightness or intensity of a rainbow! The second rainbow, of the double rainbow, was about a bright as a typical single rainbow.
You can see more pictures on the WFGR website.
I hope you had a chance to see it last night.
FREEWAY CLOSED IN GRAND RAPIDS THIS WEEKEND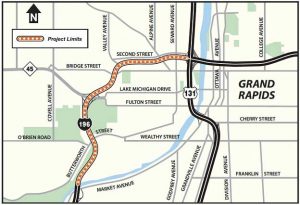 Westbound I-196 closes between US-131 and Market Avenue at 9 pm today (Friday) and will remain closed through 5 am Monday morning (June 15th).
The on ramp from eastbound M-45 to eastbound I-196 remains closed through October 31.
Also, Eastbound I-196 remains closed for reconstruction from Hudsonville to Grandville.
During the first stage of the project (which will run until August), all eastbound I-196 traffic will be rerouted to eastbound M-6. Westbound I-196 traffic will maintains its normal configuration. The westbound M-6 ramp to eastbound I-196 is also closed.
PUTTING TOGETHER A CORONAVIRUS TIME CAPSULE
Just what items would you put into a time capsule that would represent what we have been going through for the first part of the year 2020?
I asked that question on Facebook and had a lot of interesting answers, including:
Toilet Paper
Hand Sanitizer
Masks
A Photo of Governor Gretchen Whitmer
Copies of Gov. Whitmer's Executive Orders
A List of Cancelled Events
A List of Words we Never Want to Hear Again
A Copy of Your Stimulus Check or the Letter from President Trump
To see a more complete list, check out my blog on the WFGR website.
GOING TO THE DOGS
Partly just because I think we all need a break from everything that is going on in the world, I present you with a dog video and picture.
First, get this dog his own pedals! Moose does this same thing when I'm walking him to the bathtub for a bath…
And then there's this photo…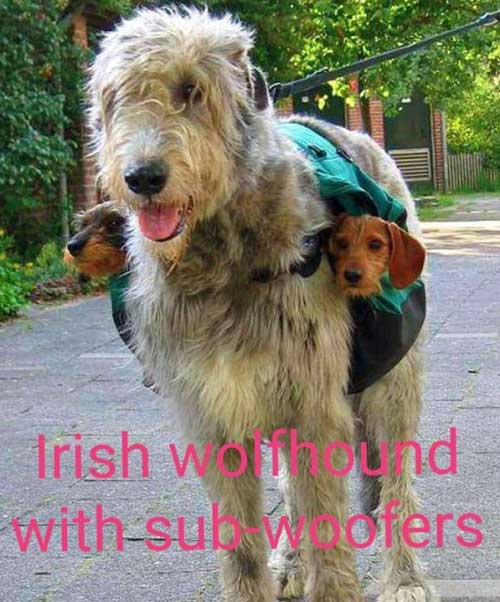 TODAY IS…
Today is Superman Day!
Superman was first created in 1933 by writer Joe Shuster and artist Jerry Siegel. His first appearance was in Action Comics #1, which was published in June of 1933.
A LOOK BACK
On this date in 1904, the steamer "Helen C. Lamoore" made its first trip down the Grand River. It ran during the summer of 1904, making 3 round trips per week from Grand Rapids, MI to Grand Haven, MI at a passenger rate of 50 cents per person.
I think it would be fun if we still had something like this going from Grand Rapids to Grand Haven.
Find out what else has happened on June 12th.
WRAPPING UP
I hope you have a FABULOUS Friday! Remember the words of Rick Beckett: "Don't Drink and Drive. Don't Do It. Don't Be an Idiot!".
I will be on the air this afternoon — local and live — from 3-7 pm on 98.7 WFGR! I'll talk to you then!
If you have any comments on the above stories, please leave your remarks below…