"Random Thoughts" for Friday, June 19th, 2020
We made it to Friday!! Congratulations…just a few more hours and we can get this weekend started. I'm ready…are you? Don't forget that Father's Day is Sunday. Here are my "Random Thoughts"…
FATHER'S DAY IS SUNDAY
Are you buying your Father a gift? Here is what NOT to get him…
If you bought your dad clothes as a gift for Father's Day — take them right back to the store. CouponLawn recently conducted a survey of 1,000 dads and asked what gifts they DO NOT want for Father's Day. Here are the top five items NOT to buy Dad:
Clothing 32.6%
Books/CDs 31.1%
Greeting cards 30%
Personal care 28.6%
Gift cards 21.8%
Some other interesting facts from the survey…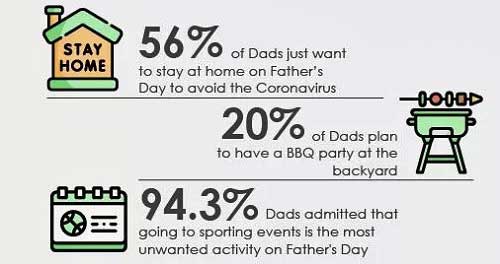 You can see all the results from the CouponLawn survey on their website. They have some pretty interesting findings.
So what are the most wanted gifts? Try a special outing, electronics, and tools.
Happy Father's Day on Sunday to all the dads out there.
Every year I re-post the video I did for my father, Dick Winters, a few years back. Here is that video…
You can read more about Father's Day on this blog post.
CELEBRITY DEATH
Actor Sir Ian Holm, perhaps best known for playing Bilbo in "The Lord of the Rings" films, died Friday morning after a long battle with Parkinson's disease. He was 88.
His first major movie role came in 1979 when he was cast as the android, Ash, in "Alien." Two years later, in 1981, he earned an Academy Award nomination for Best Supporting Actor for playing the coach in "Chariots of Fire".
You can read more about Sir Ian Holm here.
YOU CAN CHECK OUT A UKULELE FROM THE LIBRARY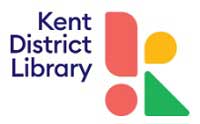 Usually when you think about checking things out of the library you thing of books, or maybe CDs.
But, did you know, they have a variety of other items — including ukuleles — that are available at the Kent District Library. (They actually have five ukuleles available for check out!)
Some of the other items you can get:
Birdwatching backpacks — This includes binoculars, a guidebook, and bird observation field notebook
GoPro cameras
Inflatable kayaks and accessory bag — Life jacket and paddle included.
KDL Cruisers — Some branches offer Breezer Uptown EX 8-speed bicycles for overnight checkout. Each KDL Cruiser is a step-through style that comes with a basket, a bike lock and key.
MiFi Verizon hotspots
Nintendo Switch game consoles
Portable turntables — Now you can listen to those vinyl records you have again.
Read more about the Kent District Library Beyond Books Collection here.
TODAY IS…
Today is Garfield The Cat Day!
On this day, in 1978, the first publication of Garfield, which chronicles the life of the lead character, was released by cartoonist Jim Davis. Garfield was born in the kitchen of Mamma Leoni's Italian Restaurant.
Many people don't know this, but the world-renowned comic strip featuring Garfield is set in Muncie, Indiana.
I'm thinking a nice big pan of lasagna sounds good for dinner tonight in honor of Garfield!
A LOOK BACK
On this date in 1862, President Abraham Lincoln outlined his Emancipation Proclamation, which outlawed slavery in U.S. territories. Then three years later on this date, in 1865, slaves in Galveston, TX, were finally informed of their freedom. The anniversary is officially celebrated as Juneteenth.
Find out what else has happened on June 19th.
WRAPPING UP
Have a FANTASTIC Friday! I will be on the air this afternoon — local and live — from 3-7 pm on 98.7 WFGR! This weekend it is an "Awesome 80's Weekend". We will be playing your favorite songs from the 80s this weekend — all the way through Father's Day on Sunday.
Remember the words of Rick Beckett: "Don't Drink and Drive. Don't Do It. Don't Be an Idiot!"
Unless something big happens, there will be no "Random Thoughts" for the weekend. We all need to take a break, and get away from the computer for a few days, and enjoy our summer. I'll be back on Monday!
If you have any comments on the above stories, please leave your remarks below…