"Random Thoughts" for Wednesday, June 24th, 2020
Almost half way through the week! It's time for some "Random Thoughts" for your Wednesday…
REMEMBERING BIG SID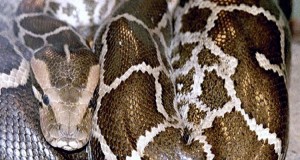 If you lived in west Michigan in 1978 and someone mentioned the name "Big Sid" — you knew exactly what they were talking about.
On June 23rd, 1978, a 7 year old, 16 foot python, weighing 140 pounds, named "Big Sid", slithered away from a traveling circus in Standale, MI. The search for "Big Sid" continued for weeks, until his capture on July 24th, 1978.
It's always fun to take a walk down memory lane and remember the stories of "Big Sid" and his month long freedom slithering through Standale.
MAKING A BIG DEAL OVER A ROPE HANDLE
When I first heard the story of Bubba Wallace finding a noose in his garage at Talladega Superspeedway I was appalled that such a thing could happen.
I was even more surprised that someone could get into a garage, that stores millions of dollars worth of race cars and equipment, without being noticed. With security cameras everywhere (and pretty affordable) now days, how was this garage not under video surveillance?
I knew there was more to this story.
Well, yesterday the FBI released their report. The "noose" as actually a garage rope pull that had been their since last October! It was NOT a noose. Nor was it in anyway directed at Bubba Wallace. It was there months before he had been assigned to that garage.
After the release of the FBI report, Bubba Wallace released the following statement: "From the evidence that we have, that I have, it's a straight-up noose. The FBI has stated it was a noose over and over again. NASCAR leadership has stated it was a noose. I can confirm that I actually got evidence of what was hanging in my garage over my car around my pit crew guys, to confirm that it was a noose. So, it wasn't directed at me but somebody tied a noose, that's what I'm saying."
So now we have to be careful not to ever tie a rope in a loop, for whatever reason, because it could offend someone? Should we just stop selling rope altogether now'?
I think both NASCAR and Bubba Wallace owe us an explanation. In times where race issues are already at a boiling point, now is not the time to fan the flames and make a huge story out of nothing more than a pull rope with a loop tied on the end of it.
To read more about the FBI's report. click here.
PEOPLE OF COLOR DON'T HAVE TO WEAR MASKS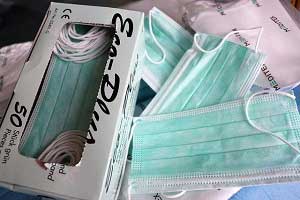 Apparently now the coronavirus can also determine race.
In Lincoln County, Oregon, residents are required to wear masks in public, both indoors and outdoors. However, people of color are exempt from the mandate over concerns of racial profiling.
Yes you read that correctly. I find it unbelievable that you can make a mandate and then base who it applies to by race. Aren't we going backwards in the whole issue of racism? Isn't the goal that we are all to be treated equally the same? But now, if you are of a certain race you don't have to follow the mandate the rest of the county does.
Rick Beckett said it best years ago — "The World's Gone Crazy".
I sit here and read stories like this and just shake my head in disbelief.
TODAY IS…
Today is Upcycling Day!
I'm always trying to find new uses for old things. Have you come up with any creative uses for something you were originally going to throw away?
A LOOK BACK
On this date in 1905, Nick Fink Jr. of Comstock Park, MI escaped serious injury when he made the first area airplane flight. His home-built pedal plane crashed into a telephone pole.
Find out what else has happened on June 24th.
WRAPPING UP
Have a WONDERFUL Wednesday! I will be on the air this afternoon — local and live — from 3-7 pm on 98.7 WFGR! I'll talk to you then!
If you have any comments on the above stories, please leave your remarks below…