"Random Thoughts" for Friday, June 26th, 2020
Wow, this week went by fast. It's the weekend again already. Not that I'm complaining! Here are my "Random Thoughts" for Friday…
CHANCE OF SEVERE WEATHER TODAY
The latest update from the National Weather Service in Grand Rapids says that "Strong to severe thunderstorms are possible this afternoon and evening between roughly 4:00 pm and midnight. Damaging winds will be the main threat as lines of storms sweep from west to east. Winds in excess of 60 mph are possible. The strongest of storms will also be capable of large hail and an isolated tornado. Locally heavy rain is expected as well…with the possibility of flooding. The best chance for severe weather and heavy rain will be from the I-96 corridor to the south, but all areas have the potential for both this evening."
Here is the latest post from their Facebook page…
Stay safe and keep and eye on the weather. If anything develops this afternoon or evening, I'll have updates on 98.7 WFGR between 3 pm and 7 pm.
THE MOUSE IS BANKRUPT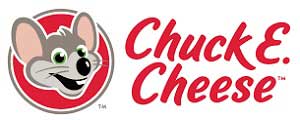 Chuck E. Cheese has filed for Chapter 11 bankruptcy after 43 years of business. The restaurant chain had been struggling before the coronavirus pandemic, but the lockdown was "the final straw".
Recently, while driving down Alpine Avenue, I have seen their signs along the road saying they were open for take out pizza. I have to admit, I thought to myself "who would go to Chuck E. Cheese to get just pizza?" People go there so that their kids (and the adults too!) can play the games like Skee-Ball, Whac-A-Mole and arcade basketball, and for the atmosphere. I figured they would have a hard time surviving on just pizza to go orders.
As part of the restructuring, the company plans to permanently close about 34 locations that were still open when the coronavirus pandemic began. One of those stores on the list to permanently close is the Chuck E. Cheese in Muskegon, MI.
The company has requested a judge's permission to continue to honor game credits, tickets, tokens, gift cards, customer deposits, discount offers and loyalty accounts, as long as the company remains in business. They hope that the Chapter 11 process will help them shed debt and emerge as a more sustainable operation.
The first location opened in San Jose, CA, as Chuck E. Cheese's Pizza Time Theatre, on May 17, 1977. The restaurant was the first family restaurant to integrate food, animated entertainment, and an indoor arcade. Following a filing for bankruptcy in March 1984, the chain was acquired by competitor ShowBiz Pizza Place in May 1985. In 1990, the company began unifying the two brands as Chuck E. Cheese's Pizza.
Here in the Grand Rapids area, the restaurants stared out at ShowBiz Pizza. The Alpine Ave. location was actually across the street from it's current site. It was originally in the old Kmart building, taking over the space once occupied by Eberhard's grocery store.
GOOD BYE TO THE SEGWAY I NEVER OWNED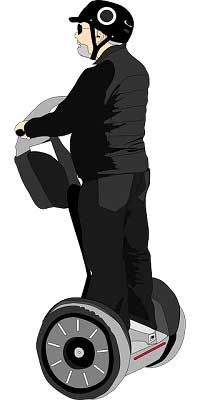 While driving through downtown the other day, I saw a traffic cop riding around writing tickets on a Segway.
I've always wanted to try one of those things and never have. They look cool.
Remember when Segways made their debut back in 1999? The two-wheeled vehicles were hailed as the wave of the future. Unfortunately, they never really took off…except with mall security and some police departments. Remember the movie "Paul Blart: Mall Cop"?
Well so long, Segway.  Due to a lack of sales and a small market, the Segway will soon be a relic. According to a spokesperson for the company, July 15th will be the last day of production for the Segway PT.
At one time there was a company doing Segway tours of downtown Grand Rapids. I'll have to see if they are still offering up those tours so I can at least try one out before they are gone for good!
TODAY IS…
Today is Take Your Dog to Work Day!
I think "Moose" would be too much of a pain in the butt to take to work with me. He wouldn't settle down and just be a complete distraction to me and anyone around me.
At least by working at home, he's kind of "at work" with me!
A LOOK BACK
On this date in 1974, in Troy, OH, a Marsh supermarket installed the first bar code scanning equipment, made by IBM. A Universal Product Code (UPC) bar code was placed was used for the first time. Here is a great trivia question… What product was that bar code used on?
It was Juicy Fruit gum!
Find out what else has happened on June 26th.
WRAPPING UP
Have a FANTASTIC Friday! I will be on the air this afternoon — local and live — from 3-7 pm on 98.7 WFGR! I'll keep an eye on the weather for you.
Remember the words of Rick Beckett: "Don't Drink and Drive. Don't Do It. Don't Be an Idiot!"
Unless something big happens, there will be no "Random Thoughts" for the weekend. I'll be back on Monday!
If you have any comments on the above stories, please leave your remarks below…