"Random Thoughts" for Tuesday, June 30th, 2020
Wow, here we are at the last day of June already! Quite a few things to get to this morning. Here are my Random Thoughts" for Tuesday…
A SQUIRREL KNOCKS OUT POWER TO OVER 100 TRAFFIC LIGHTS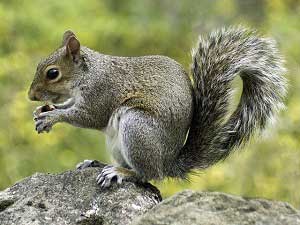 This morning there was a power outage at the Coldbrook substation in downtown Grand Rapids. That outage knocked out 109 traffic lights. The power outage also impacted downtown buildings.
The cause of the power outage — a well done squirrel!
Power was restored by about 11: 30 am
You can read more about the outage here and also see a couple of cool squirrel videos, including "Twiggy the Waterskiing Squirrel".
CELEBRITY DEATH
Carl Reiner has died at the age of 98. He passed away Monday night at his Beverly Hills home. His family was with him when he passed.
Reiner was a busy guy in Hollywood. He was a producer, a director, and an actor. He was also a Grammy winner. He won 9 Emmys in over 7 decades.
Many will remember him from "The Dick Van Dyke Show". He created and starred in that television show. He played the role of a comedian Alan Brady.
One of his most famous bits is "The 2000 Year Old Man", performed with Mel Brooks…
RICK BECKETT'S BIRTHDAY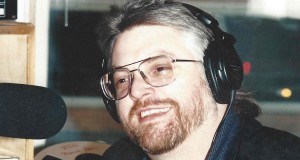 Today would have been Rick Beckett's 66th birthday (halfway to 132!).
Unfortunately Rick passed away back in February of 2009.
I always wonder, if he were still alive, if he would be still working or if he would have retired by now. Oh if he were here to give us his perspective on what's happening in the world today! "The world's gone crazy!"
You can go back in time and listen to some of the classic audio from "The Rick and Scott Show" here.
TODAY IS…
Today is Social Media Day!
I can't even remember back to when we didn't have social media. What did we do with all the free time we must have had when we weren't sitting in front of our computers or on our smartphones?
A LOOK BACK
On this date in 1953, the first Corvette rolled off the Chevrolet assembly line in Flint, MI. It had a price tag of $3,250.
I bet if you were able to find a '53 Corvette today it would cost way more than that original price tag!
Find out what else has happened on June 30th.
WRAPPING UP
Have a TREMENDOUS Tuesday! Try to keep cool. I will be on the air this afternoon — local and live — from 3-7 pm on 98.7 WFGR! I'll talk to you then!
If you have any comments on the above stories, please leave your remarks below…