Look at that…we are almost halfway through the week! Here are my "Random Thoughts" for Wednesday.
THE NUMBERS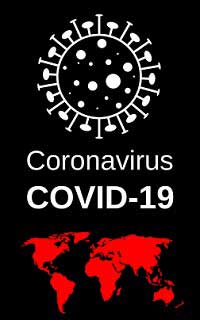 According to the website put together by the Michigan Department of Health and Human Services, as of Tuesday afternoon at 3 pm there are 57,532 confirmed cases of COVID-19 in the state of Michigan. That number jumped up by 199 in 24 hours.
As for confirmed cases here in west Michigan, we have:
3,777 confirmed cases in Kent County (up by 29)
786 in Ottawa (up by 5)
648 in Muskegon (up by 3)
221 in Allegan (up by 1)
152 in Ionia County (up by 1)
108 in Newaygo County (up by 1)
66 in Montcalm (no change)
64 in Barry County (up by 1)
We have had a total of 5,553 deaths in our state due to COVID-19 (an increase of 37 in 24 hours). Here are the numbers for west Michigan:
93 deaths in Kent County (up by 4)
37 in Muskegon County (up by 1)
35 deaths in Ottawa County (up by 1)
6 deaths in Allegan County (no change)
4 deaths in Ionia County (no change)
2 deaths in Barry County (no change)
1 death in Montcalm County (no change)
They are now also giving us the Cumulative Total of Recovered COVID-19 Cases. They will update this number every Saturday. As of May 29th, 38,099 have recovered from the virus.
The latest we have on percentages from WDIV TV in Detroit: These results lag by a few days, but on Sunday, May 31st, the results of 9,256 tests came back with 225 confirmed as positive. That's 2.4% of the tests that came back positive. The previous day, Saturday, May 30th, 3.8% of the tests came back positive. That means we have seen a decrease of 1.4% in cases testing positive in just a day. Those numbers have decreased for two days in a row. Those numbers are down overall from the peak on April 4th of 41.8%.
There are now more than 6.3 million confirmed cases of coronavirus worldwide, with more than 380,000 deaths. In the U.S., there are more than 1.8 million confirmed cases, with more than 106,000 deaths.
Stay Home, Wash Your Hands, and Social Distance Yourself! Please stay healthy.
THE PHRASE "ALL LIVES MATTER" COULD GET YOU FIRED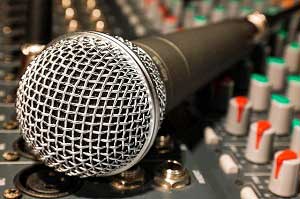 With all the protests and rioting going on around the country, in reaction to the murder of George Floyd, everyone seems to be super sensitive to the terminology we use.
Sacramento Kings announcer Grant Napear was recently asked on Twitter about his take on the Black Lives Matter movement. His response was "All lives matter…every single one".
That response got him fired from his afternoon radio talk show on KHTK. He also had to resign his TV job as the play-by-play announcer for the Kings. Napear had been the Kings' announcer since 1988.
The statement from Bonneville International, the parent company of KHTK said: "We were saddened by the comments Grant Napear recently made on Twitter. While we appreciate Grant's positive contributions to KHTK over the years, his recent comments about the Black Lives Matter movement do not reflect the values of Bonneville International Corporation. The timing of Grant's tweet was particularly insensitive. After reviewing the matter carefully, we have made the difficult decision to part ways with Grant."
A statement from the NBA said: "Grant Napear has resigned from the Sacramento Kings. We thank him for his contributions to the team and wish him all the best."
Napear himself issued a statement saying: "I want to thank the fans for their overwhelming love and support. I will always remain a part of Kings nation in my heart."
I sure hope there is more to this story that we don't know about. While I truly understand the Black Lives Matter movement, I find it hard to believe that one could get fired just by saying "all lives matter".
THE GETTY DRIVE-IN IN MUSKEGON OPENS THIS FRIDAY!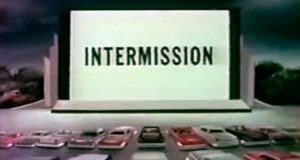 There are only a handful of drive-ins left in our state. One of them is the Getty Drive-In located in Muskegon.
The Getty is gearing up to begin their 2020 season this Friday, June 5th, to kick off their 76th season.
There are a few changes they have made to keep everyone safe due to the coronavirus.
You can read more about the opening and the changes here.
TODAY IS…
Today is Repeat Day!
Every year on Repeat Day followers of this unusual event seek out activities and experiences they love so much that they want to do them over and over again.
I know for some of us it feels like we have been on "repeat" since March.
A LOOK BACK
On this date in 1964, then Governor George Romney signed a bill that put pictures on Michigan Driver's Licenses.
It's hard to imagine a day when there wasn't an ugly picture of us on our driver's license!
Find out what else has happened on June 3rd.
WRAPPING UP
Have a WONDERFUL Wednesday.
I will be on the air this afternoon — local and live — from 3-7 pm on 98.7 WFGR! I'll talk to this afternoon!
If you have any comments on the above stories, please leave your remarks below…