Is everyone hanging in there? It's Day #1 of our Stay at Home order. Here are today's "Random Thoughts"…
THE  NUMBERS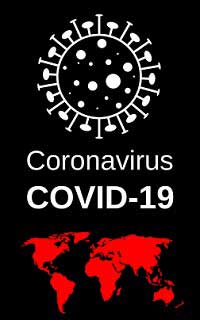 According to the website put together by the Michigan Department of Health and Human Services, as of Monday afternoon at 2 pm there are 1,328 confirmed cases of COVID-19 in the state of Michigan.
Here in West Michigan, there are 28 confirmed cases in Kent County, 11 in Ottawa, one in Montcalm, one in Muskegon, one in Allegan, and one in Barry County.
We have had a total of 15 deaths in our state due to COVID-19. One of those was in Kent County.
There is one confirmed case in Chippewa County. That breaks the streak of no reported cases in the Upper Peninsula.
Hang in there. We will get through this.
KEEPING BUSY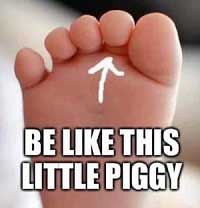 We are all going to struggle with keeping ourselves occupied for the coming weeks. It will be especially hard on the weekends.
Over the next couple of days I will share some activities you can do safely from your home.
If you have any creative ways to keep yourself from getting bored, please share them below.
If we all stay busy, and distance ourselves from each other, hopefully we can get through this sooner rather than later and our lives can get back to normal (or as close to normal as they usually are!).
AMAZON PRIME'S CONTENT FOR KIDS IS FREE

Amazon Prime is opening up free streaming access to more than 40 children's shows — including its original series — to all customers worldwide.
That should help you keep the kids busy.
The content, which was previously available only to Prime Video customers, includes Amazon original series "Just Add Magic," "Pete the Cat" and "If You Give a Mouse a Cookie" and select seasons of PBS Kids shows including "Arthur," "Daniel Tiger's Neighborhood," "Odd Squad" and "Wild Kratts."
To access the free kids' titles, users must sign in with a valid Amazon account, which is free. The shows are available to the company's customers worldwide, with availability of titles varying depending on location.
LEARN ABOUT THE WEATHER
Whether you are a kid, or an adult — you can use your free time to learn more about science and the weather.
The National Weather Service has put together some educational pieces on their website. You can learn with an owl they call Owlie Skywarn.
You can find some very cool information that is great for both the kids and adults. As a weather geek I'll be spending some time on this page!
There is a whole section just for parents and teachers. There is another section on weird weather.
With spring just around the corner, it might not be a bad idea for all to learn about severe weather and the tips to stay safe during bad weather.
VISIT THE FREDERIK MEIJER GARDENS — VIRTUALLY
Due to the coronavirus, the Frederik Meijer Gardens are closed to the public.
However, every day at 10 am and 2 pm you can check out their Facebook page for a virtual tour!
In addition, you can turn in anytime to watch the live stream of the butterflies in the Butterflies are Blooming exhibit. I'm starting to see more and more butterflies while I watch this live feed.
Wash those hands, and stay safe and healthy.  I will talk to you this afternoon — local and live — on 98.7 WFGR. Please join me.
If you have any comments on the above stories, please leave your remarks below…