We made it to Friday! Have you adjusted to working from home and not leaving the house? Here are today's "Random Thoughts"…
THE  NUMBERS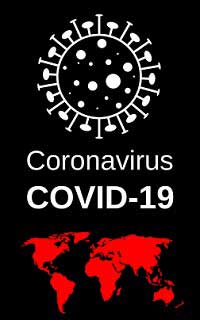 According to the website put together by the Michigan Department of Health and Human Services, as of Thursday afternoon at 2 pm there are 2,856 confirmed cases of COVID-19 in the state of Michigan. That's up 562 cases from the day before
Here in West Michigan, there are 41 confirmed cases in Kent County (up by 5), 18 in Ottawa (up by 2), three in Muskegon, three in Montcalm (up by 1), two in Ionia County, one in Newaygo, one in Allegan, and one in Barry County.
We have had a total of 60 deaths in our state due to COVID-19. That number grew by 17 in the last 24 hours.  We have had one death in West Michigan in Kent County.
Stay home, keep washing those hands, and social distance yourself.
Hang in there. We will get through this.
CELEBRITY DEATH
Harlem Globetrotters legend Fred "Curly" Neal has died at the age of 77 years. No cause of death has been released.
Curly spent 22 years as a Globetrotter and played in more than 6,000 games. He retired in 1985. His #22 jersey was retired in 2008, .
Curly was also featured in several of the Globetrotters' TV specials … including "The Harlem Globetrotters on Gilligan's Island" and "The Harlem Globetrotters Popcorn Special" and on "Scooby-Doo".
That was back when you knew the names of the Harlem Globetrotters and the line up of players included Meadowlark Lemon, Goose Tatum, Hubert "Geese" Ausbie, Marques Haynes, and Charles "Tex" Harrison. Even Wilt Chamberlain played with the Globetrotters from 1958-59.
I've heard many people say they remember the Harlem Globetrotters playing at the old Civic Auditorium here in Grand Rapids. The new version of the Globetrotters still make a yearly stop at the Van Andel Arena.
Here is a video that someone put together for Curly's birthday…
And that theme song, "Sweet Georgia Brown", will be stuck in your head all day now!
COME ON AND ZOOM, ZOOM, ZOOMA, ZOOM
Have you been doing any video conference calls?
I had to do my first one this morning on Zoom.
Talk about a program that very few had heard of a week or two ago, and now everyone is using it. The company has been around for almost 10 years.
You just have to make sure you know if your camera is on — and feeding video to all your co-workers.
Apparently this man didn't realize his camera was sending his video to others…
That might have been just a tad bit embarrassing! Imagine having to go back into the office and facing those people in person now! And now you've become an internet star!
And speaking of Zoom, who remembers the old PBS show from the 70s?
TOILET PAPER HUMOR
I loved "The Carol Burnett Show". What a great cast. I always thought it was much funnier than "Saturday Night Live" — and it was always family friendly.
Here is a sketch from the show dealing with…toilet paper!
HOW WELL DO YOU KNOW ME?

I have been on the air in west Michigan for over 30 years now.
I've always been pretty open about my personal life. I often meet people and they will say that even though we've never met before, they feel like I am family because they know me so well just from listening.
But how well do you REALLY know me?
There is a website called Buddy Meter where you can put together a quiz to see just how much others think they know about you. It's just a short 10 question quiz.
Take the quiz and find out how well you know me!
Of the people that have taken it so far, no one has received a perfect score. Dawn has done the best — she had 9 correct answers out of ten!
FINAL DAY
Today is the last day to make your donation. I hope you can help!
Paws with a Cause had scheduled their annual dinner for April of this year. This event raises funding for a big part of the Paws With A Cause organization.
Due to the coronavirus that dinner had to be cancelled.
So this year they are doing an online event that will run through TODAY. They are at just over 80% of their goal with just today remaining for the fundraiser. And, for the final day, they have a $5,000 match!
Here is a video that I did to explain everything and to get it kicked off…
Can  you help? Make your gift at https://justgiving.com/campaign/comestaygive
10 THINGS TO DO THIS WEEKEND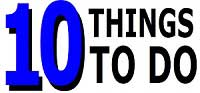 For a few years now, I have been putting together a weekly list of "10 Things To Do in West Michigan". The lists include events and activities that are scheduled for the weekend.
With everything shut down and cancelled, there really hasn't been much to put in a list.
However, I have come up with a list of "10 Things" you can do around your house this weekend! A lot of these things are activities we have always said we would do when we "had more time". Well guess what…now we have time!
Here is the link to check out the list.
Remember the words of Rick Beckett: "Don't Drink and Drive. Don't Do It. Don't Be an Idiot!". He also would say: "The World's Gone Crazy!". Oh if he could only see it now!
Wash those hands, and stay safe and healthy.  Keep social distancing. I will talk to you this afternoon — local and live — on 98.7 WFGR. Plus, I have new weekend hours starting this weekend. I will be on the air on Saturday from 10 am to 3 pm and on Sunday from 12:00 Noon to 3 pm.  I hope you will join me
If you have any comments on the above stories, please leave your remarks below…