Welcome to the last day of March! Let's get into April and get to the end of this craziness! Here are my "Random Thoughts" for Tuesday…
THE  NUMBERS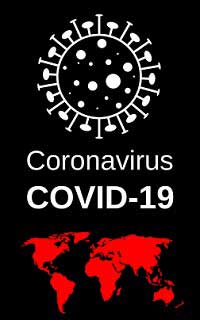 According to the website put together by the Michigan Department of Health and Human Services, as of Monday afternoon at 2 pm there are 6.498 confirmed cases of COVID-19 in the state of Michigan. That number jumped up by 1,012 in 24 hours.
Here in West Michigan, there are 96 confirmed cases in Kent County (up by 24), 28 in Ottawa (up by 3), 18 in Muskegon (up by 5), four in Montcalm (up by 1), four in Ionia County (up by 2), two in Allegan (no change, one in Barry County (no change), and one in Newaygo County (no change).
We have had a total of 184 deaths in our state due to COVID-19 (an increase of 52). We have had one death in Kent County and two in Muskegon County.
At least yesterday's overall jump was a bit smaller than the day before. Maybe this is a sign we are leveling off just a bit.
Please, if you don't have to leave the house — STAY AT HOME!
BIRTHDAY THANKS!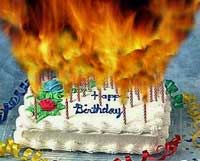 As I hit the big 57 today, I just want to THANK everyone for the birthday wishes!
As of right now I've had over 300 people send me a message on my Facebook page (and it's not even noon yet!) It's really humbling to know that so many people take time out of their day to wish me Happy Birthday!
It means a lot!
FUNDRAISER UPDATES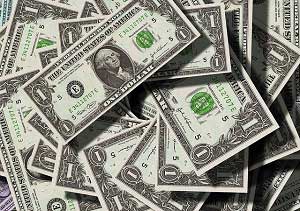 Last week, Paws With A Cause was holding an online fundraiser as an option to their annual dinner. The dinner had to be cancelled because of the Coronavirus.
The goal was to raise $35,000 in a week's time.
Thanks to your donations, sponsorships, and matches, they were able to raise $51,000!! As a member of the Board at PAWS, I want to thank you so much!
And your generosity didn't stop there…
For my birthday on Facebook, I set up a fundraiser for another group I support…Beautiful You by Profile. They provide services to woman and children that are battling cancer.
I never expected that my very own mother would have to use their services, but she did. Pam Westers and her crew treated Mom like a Queen!
I put a goal of $250 on the Facebook fundraiser, and as of this morning it's up to $540 — with a few weeks left to go on it.
Thank you to everyone who contributed to one or both of these fundraisers. Your generosity is so greatly appreciated!
HOW TO DEAL WITH ISOLATION
I know a lot of people are struggling with our social distancing and isolation.
A British submarine sailor has offered up some tips. Jon Bailey is a former member of the British Navy. He spent many days, underwater, in a submarine, isolated from the world. He's using social media to offer strategies to help the rest of us deal with isolation. Here are some highlights:
Routine — Make a routine now. Divide your day up between working, resting, exercising, and eating.
Privacy — Find a private place and make sure to schedule some time there.
Food — Take time to prepare meals. Don't just eat all day.
Exercise — You might have to get a bit creative, but taking time to move breaks up the day and keeps you healthy.
Clean — Put time in your daily routine to clean and stick to it.
Connect — Keep in touch with people. Just because we're inside doesn't mean we have to lose touch with the outside world.
With that last thought in mind, does everyone have the Zoom video chat program? I'm thinking about doing a Zoom chat "Happy Hour" this weekend. Would anyone be interested in joining? We could all grab an adult beverage or two and enjoy the company of each other online. Let me know if this is something you might be interested in.

Loading ...
I'll keep you posted on the details.
FREE TACO TUESDAY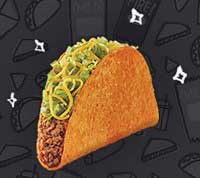 Taco Bell is giving away Free Tacos Today!
It's "Taco Tuesday," and Taco Bell is celebrating by giving drive-thru customers a free Doritos Locos Taco at all their locations today. The best part is, you don't have to buy anything else! Just stop by the drive-thru and get your free taco – while supplies last. The company said they they wanted to give back to Americans during this difficult time. "We're giving America free tacos as a small way of saying thank you for how everyone is showing up for their communities."
That's not the only way they're helping out. The Taco Bell Foundation announced that it is donating $1 million to the No Kid Hungry campaign – and you can help as well. You'll have the option to round up to the nearest dollar when paying for you order, with the proceeds going to No Kid Hungry.
Here is the Taco Bell website for additional information.
ANOTHER CORONAVIRUS SONG
Here is another great coronavirus parody song…
Have a TERRIFIC Tuesday. I will talk to you this afternoon from 3 pm until 7 pm — local and live — on 98.7 WFGR. Please join me
If you have any comments on the above stories, please leave your remarks below…