Well hello Friday! I'm glad you could make it! Here are today's "Random Thoughts"…
GAS PRICES UNDER $2.00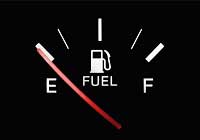 We haven't seen this for some time…gas under $2.00 a gallon!
Fill up today if you get a chance. Usually when it drops under the $2.00 mark — it doesn't stay that way for long. It usually jumps about 50 cents a gallon in the following day or two. I'd be fine with the cheaper gas sticking around though!
I'm glad I need gas this morning. As soon as I'm done with my "Random Thoughts", I'm off to the gas station!
CONFUSING WARNING MESSAGE AT THE GAS PUMP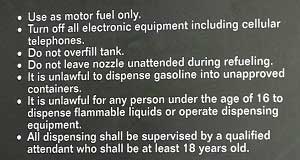 While I'm talking about gas…Have you ever read the warning signs that are posted near the gas pumps?
Did you know that you are not supposed to use your cell phone while pumping gas?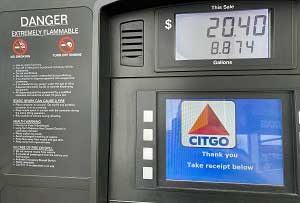 I found it a little ironic when the sign told me to "turn off all electronic equipment" near the pump, but yet they can broadcast their gas station TV on an electronic video screen that is INSIDE the gas pump!
Maybe their video screen is run by magic! Maybe it's not really "electronic equipment"!
And I'm sure the display screen with the price must run by a non-electronic source as well. Oh, and what about that credit card reader? What powers that?
KEEPING YOUR PLANTS ALIVE
For many years I've tried to have house plants in my home. In my younger days, I was pretty good at keeping them alive. As life got busier for me, the lives of my plants suffered badly and they all died.
Now, l have 3 plants that struggle for live every week, but they are still somewhat green and growing.
I love this story from a woman in California. Here is her Facebook post from last week…
She was watering a fake plant all this time!! How did she not notice that this thing never grew in two years?! Still a very funny story. Maybe I just need to stock up on fake plants, but those get so dusty.
SPRING FORWARD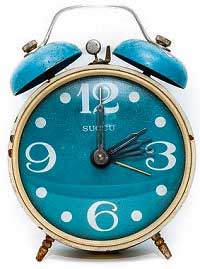 Don't forget to "Spring Forward" this Saturday night/Sunday morning. Daylight Saving Time begins at 2:00 am on Sunday, March 8th! (We turn the clocks back again on Sunday, November 1st.)
While moving your clocks ahead one hour, it's also a great time to check the batteries in your smoke and carbon monoxide detectors. Make sure the detectors are ready — to keep you and the rest of the family safe — in case of an emergency.
On Sunday, I'll be digging out the instruction manuals for two of my clock radios and also for my car. I can never remember how to reset those clocks. They all require so many buttons that need to be pushed…just to move the clock ahead one hour.
And I've never figured out how to adjust my little dog Moose's internal clock. I think he has finally just adjusted from when we did the "fall back" last November!
DOG VIDEO
This video has been going around on the internet for some time now, but I laugh every time I see it…
There are times I wish my dog could talk, and then other times I'm glad he can't!
Have a GREAT Weekend! Remember the words of Rick Beckett: "Don't Drink and Drive. Don't Do It. Don't be an Idiot!".
I will talk to  you on the air — local and live — from 3-7 pm this afternoon on 98.7 WFGR. I'll have more passes for tubing at Cannonsburg Ski Area to giveaway.
If you have any comments on the above stories, please leave your remarks below…