The weekend is almost here, but it looks like the weather will be cooling off. We go from a record of 90 on Tuesday, to highs only in the mid 60s for the weekend. Lows will be down in the 40s. Maybe even frost in some areas of the state.
Here are my "Random Thoughts" for this Thursday.
THE NUMBERS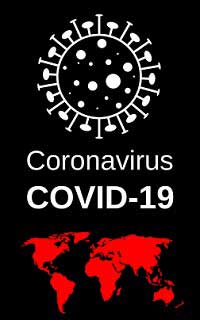 According to the website put together by the Michigan Department of Health and Human Services, as of Wednesday afternoon at 3 pm there are 55,608 confirmed cases of COVID-19 in the state of Michigan. That number jumped up by 504 in 24 hours.
As for confirmed cases here in west Michigan, we have:
3,454 confirmed cases in Kent County (up by 34)
715 in Ottawa (up by 1)
606 in Muskegon (up by 2)
211 in Allegan (no change)
145 in Ionia County (up by 1)
94 in Newaygo County (up by 4)
65 in Montcalm (no change)
62 in Barry County (up by 1)
We have had a total of 5,334 deaths in our state due to COVID-19 (an increase of 68). Here are the numbers for west Michigan:
76 deaths in Kent County (up by 4)
33 in Muskegon County (up by 2)
31 deaths in Ottawa County (up by 2)
6 deaths in Allegan County (no change)
3 deaths in Ionia County (no change)
2 deaths in Barry County (no change)
1 death in Montcalm County (no change)
They are now also giving us the Cumulative Total of Recovered COVID-19 Cases. They will update this number every Saturday. As of May 22nd, 33,168 have recovered from the virus.
Worldwide, there are more than 5.6 million confirmed cases and more than 355,000 deaths. The number of deaths from coronavirus in the U.S. has surpassed 100,000 and there are now approximately 1.7 million confirmed cases of coronavirus in the country.
The latest we have on percentages from WDIV TV in Detroit: These results lag by a few days, but on Monday, May 25th, the results of 9,196 tests came back with 315 confirmed as positive. That's 3.4% of the tests that came back positive. The previous day, Sunday, May 24th, 3.3% of the tests came back positive. That means we have seen an increase of .1% in cases testing positive in just a day. Those numbers have increased for one day in a row. Those numbers are down overall from the peak on April 4th of 41.8%.
The state has a new web dashboard for testing information. It shows that here in west Michigan, on Monday, May 25th, 1,346 tests were administered and 4.8% of those tests came back positive. That is down from 7.5% the day before, Sunday, May 24th. Those numbers have fallen for four straight days. The peak was 42.1% on March 22nd.
Stay Home, Wash Your Hands, and Social Distance Yourself! Please stay healthy.
REMEMBERING THE WYOMING RIDDLER
There once was a time in West Michigan when you would anxiously wait for the "Wyoming Riddler" to release his annual treasure hunt.
It was put together by a man named Joe Cramer. He would hide a small, oval medallion somewhere in greater Grand Rapids. You could use a city street map to figure out the riddle and find the medallion. The winner would be awarded a treasure of silver items. He released the yearly riddle for 34 years. His last one was in 2014.
Joe Cramer passed away last Friday, May 22nd at his home after a short battle with pancreatic cancer. He was 75.
You can read more about Joe on the WFGR.com website.
OFF TO SPACE — POSTPONED UNTIL SATURDAY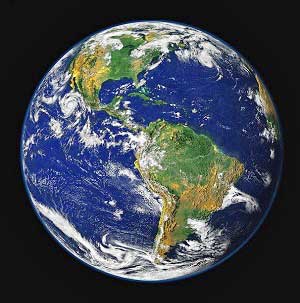 Astronauts Bob & Doug (I laugh every time I hear their names) have to wait a little longer to be blasted into orbit.
Robert Behnken and Douglas Hurley were to be launched into space yesterday aboard the SpaceX Crew Dragon spacecraft — to journey to the International Space Station. Mother Nature had other plans. Due to bad weather, the blast off was scrubbed about 15 minutes before it was scheduled to go off.
They will try again on Saturday. You can read more about it on the www.nasa.gov website.
MOST GOOGLED WORDS
As a kid, I was pretty good at the Spelling Bees they had it school.
As an adult, I find myself looking up the correct spellings on some words. Most of us use Google to check on those words.
Well the internet giant collects that data. Google Trends recently posted on Twitter the top "how do you spell" searches across the U.S.
Here is that Tweet:
It's the #GoogleTrends SpellingBee map! Top "how do you spell…" searches across the US, mapped by state. pic.twitter.com/cfjB9OTbKf

— GoogleTrends (@GoogleTrends) May 21, 2020
In Michigan, we have a hard time with the word "cancelled" (or should it be "canceled"?) People use it both ways. It must be a thing for states that start with the letter "M", because Maine, Massachusetts, and Missouri also have "cancelled" as their most searched "how do you spell" word.
I did find a few things interesting looking at the most Googled words for other states…
Really Kansas? You don't know how to spell the four letter word "cook"?
Connecticut needs help spelling "grandma"
Virginians apparently have a tough time spelling the name of their own state
Google doesn't know how to count! They list Washington state's most searched word of "quarantine" as only a 5-6 letter word, when it's actually 10 letters
Hygiene must be on the minds of the residents of Mississipi and Alabama, their words are "bidet" and "deodorant"
Some of what I think are the strangest words for states were "elephant" for Oregon, "because" for California, "sprinkles" for Oklahoma, "parentheses" for Maryland, and "tong" for Vermont. And I don't know what happened in Montana. Their word is "traumatized".
TODAY IS…
Today is Hamburger Day!
Who has the best burger in town? I sure do miss the Mr. Fabulous from Mr. Fables. (You can get something very similar at The Filling Station on Alpine in Comstock Park.)
A LOOK BACK
On this date in 1984, the Penguin Colony exhibit opened at the John Ball Zoo in Grand Rapids, MI. I love just sitting there watching those guys
Find out what else has happened on May 28th.
WRAPPING UP
Have a TERRIFIC Thursday!
I will be on the air this afternoon — local and live — from 3-7 pm on 98.7 WFGR! I'll talk to this afternoon!
If you have any comments on the above stories, please leave your remarks below…