I love these four day work weeks! Look at that…it's Friday already!
Here are my "Random Thoughts" for Friday.
THE NUMBERS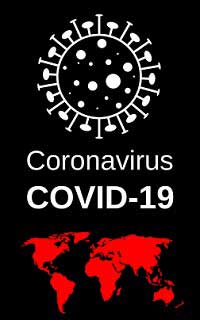 According to the website put together by the Michigan Department of Health and Human Services, as of Thursday afternoon at 3 pm there are 56,014 confirmed cases of COVID-19 in the state of Michigan. That number jumped up by 406 in 24 hours.
As for confirmed cases here in west Michigan, we have:
3,540 confirmed cases in Kent County (up by 86)
744 in Ottawa (up by 29)
619 in Muskegon (up by 13)
214 in Allegan (up by 3)
147 in Ionia County (up by 2)
101 in Newaygo County (up by 7)
65 in Montcalm (no change)
62 in Barry County (up by 1)
We have had a total of 5,372 deaths in our state due to COVID-19 (an increase of 38). Here are the numbers for west Michigan:
79 deaths in Kent County (up by 3)
36 in Muskegon County (up by 3)
31 deaths in Ottawa County (no change)
6 deaths in Allegan County (no change)
4 deaths in Ionia County (up by 1)
2 deaths in Barry County (no change)
1 death in Montcalm County (no change)
They are now also giving us the Cumulative Total of Recovered COVID-19 Cases. They will update this number every Saturday. As of May 22nd, 33,168 have recovered from the virus.
Worldwide, there are more than 5.8 million confirmed cases and more than 360,000 deaths. There are now approximately 1.72 million confirmed cases of coronavirus in the United States and more than 101,000 deaths.
The latest we have on percentages from WDIV TV in Detroit: These results lag by a few days, but on Tuesday, May 26th, the results of 10,152 tests came back with 360 confirmed as positive. That's 3.5% of the tests that came back positive. The previous day, Monday, May 25th, 3.4% of the tests came back positive. That means we have seen an increase of .1% in cases testing positive in just a day. Those numbers have increased for two days in a row. Those numbers are down overall from the peak on April 4th of 41.8%.
The state has a new web dashboard for testing information. It shows that here in west Michigan, on Tuesday, May 26th, 1,541 tests were administered and 3.6% of those tests came back positive. That is down from 4.8% the day before, Monday, May 25th. Those numbers have fallen for five straight days. The peak was 42.1% on March 22nd.
Stay Home, Wash Your Hands, and Social Distance Yourself! Please stay healthy.
MORE CANCELLATIONS DUE TO THE CORONAVIRUS
After initially being rescheduled for September, the Boston Marathon has now been cancelled for the first time in its 124  year history. It will be held as a virtual event this year.
The 83rd running of the FirstEnergy All-American Soap Box Derby in Akron, Ohio, scheduled for July 25th, has also been cancelled. It's the first time it's been cancelled in 75 years.
Locally here in West Michigan, Irish on Ionia has now officially been cancelled for 2020. Originally scheduled for March 14th, the event had been postponed until later this summer, but now organizers have cancelled it completely. In the official release it said: "After careful consideration and the advice of local and state officials, we have made the difficult decision to cancel Irish on Ionia 2020. Our first priority is to ensure the safety of our staff and guests during these restricted times. We will be cancelling the street festival for 2020 and we will reignite the 10 year celebration under luckier circumstances on 3-13-21." Organizers have mass refunded all ticket purchased through Eventbite as of 5/28/2020. They will be allowing a ticket "trade in" refund for those guests who purchased a physical ticket at Hopcat, Stellas and GRBC. They will be allowing the trade in once their stores are opened for full service.
Also, the Rebel Road Motorcycle Rally has been cancelled for this summer. The event was scheduled to take place in downtown Muskegon July 15th-19th. In the official statement organizers said: "The 2020 Rebel Road Motorcycle Rally has been canceled due to the ongoing COVID-19 pandemic. Rebel Road, which was set to celebrate its sixth year, serves as a major fundraiser for the Child Abuse Council of Muskegon County and draws more than 100,000 people during the course of the event." Motorcyclists who decide to still visit Muskegon from July 15-19 should be aware the streets that are typically closed to car traffic during Rebel Road WILL BE OPEN to all vehicles and all traffic laws will be in effect. "Rebel Road will be back in 2021 and it will be better than ever." Anyone interested in donating to the Child Abuse Council can visit www.childabusecouncil.org.
FREEWAY CLOSINGS THIS WEEKEND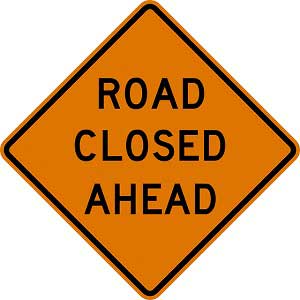 This weekend we have two separate closings that will take place on eastbound I-196.
Eastbound I-196 will be close between M-45 (Lake Michigan Dr.) and US-131 starting 9 pm today (May 29th) through 5 am on Monday (June 1). Also, the on ramp from eastbound M-45 to eastbound I-196 remains closed through October 31. Lane closures will also remain in effect through October 31 on eastbound I-196 between Market Avenue and US-131.
Eastbound I-196 completely closes at 4 pm this Sunday (May 31) for reconstruction from Hudsonville to Grandville. During the first stage of the project (which will run until August), all eastbound I-196 traffic will be rerouted to eastbound M-6. Westbound I-196 traffic will maintains its normal configuration. The westbound M-6 ramp to eastbound I-196 will also be closed.
You can read more about these projects here.
NO SCREAMING ON THE ROLLER COASTERS IN JAPAN
Amusement parks in Japan are reopening. Park operators have teamed up to release guidelines on "how to operate safely under the threat of the virus." Most of it is what you would expect — temperature checks, required masks, and limited interaction with theme park characters. But guidelines also ban excessive talking with other guests and no shouting or "vocalizing loudly."
Other guidelines include haunted house "ghosts" maintaining a "healthy distance from their 'victims'" and no high-fives from park staff.
While some Japanese theme parks are returning, Tokyo Disneyland and Universal Japan have yet to announce reopening dates.
SOUTH CAROLINA RESTAURANT USING BLOW-UP DOLLS TO PROMOTE SOCIAL DISTANCING
The Open Hearth steak and seafood restaurant in Greenville, South Carolina, has been allowed to reopen — but customers still have to follow social distancing guidelines.
Instead of using yellow "caution" tape, the owners decided to place blow-up dolls around the restaurant at empty tables to make sure there's enough space between diners.
There are blow-up dolls. Five men and five women.
Customers are enjoying the spectacle. They're sitting down with the blow-up dolls to take pictures, and even offering to buy them cocktails.
And get your mind out of the gutter…These are not sex dolls. There aren't any obscene body parts. (I know what you were thinking!)
THIS BUD'S FOR YOU…
I hope Budweiser sends this lady a lifetime supply of Bud Light!
A 103-year-old woman from western Massachusetts, Jennie Stejna, survived the coronavirus and celebrated with an ice-cold Bud Light. She fought the disease in the hospital for 20 days. Her grandson, David said, "She put it to her lips and said, 'Ooh, that's cold. It's good when it's cold."
Her granddaughter Shelley said, "She always had that feisty fighting spirit. She didn't give up."
TODAY IS…
Today is Paper Clip Day!
Who would have ever thought that a piece of metal, bent into an oval shape, could be so useful!
A LOOK BACK
On this date in 1999, the Space Shuttle Discovery completed the first docking with the International Space Station.
I'm still hoping the SpaceX Crew Dragon spacecraft can blast off on Saturday at 3:22 pm. You can read more about it at www.nasa.gov.
Find out what else has happened on May 29th.
WRAPPING UP
Have a FANTASTIC Friday!
I will be on the air this afternoon — local and live — from 3-7 pm on 98.7 WFGR! Let's kick off the weekend together!
If you have any comments on the above stories, please leave your remarks below…