The weekend is here! Here are my "Random Thoughts" for Saturday.
THE NUMBERS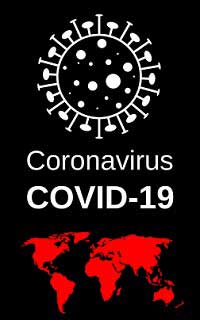 According to the website put together by the Michigan Department of Health and Human Services, as of Friday afternoon at 3 pm there are 56,621 confirmed cases of COVID-19 in the state of Michigan. That number jumped up by 607 in 24 hours.
As for confirmed cases here in west Michigan, we have:
3,596 confirmed cases in Kent County (up by 56)
759 in Ottawa (up by 15)
631 in Muskegon (up by 12)
216 in Allegan (up by 2)
147 in Ionia County (no change)
103 in Newaygo County (up by 2)
65 in Montcalm (no change)
62 in Barry County (no change)
We have had a total of 5,406 deaths in our state due to COVID-19 (an increase of 34). Here are the numbers for west Michigan:
80 deaths in Kent County (up by 1)
36 in Muskegon County (no change)
33 deaths in Ottawa County (up by 2)
6 deaths in Allegan County (no change)
4 deaths in Ionia County (no change)
2 deaths in Barry County (no change)
1 death in Montcalm County (no change)
They are now also giving us the Cumulative Total of Recovered COVID-19 Cases. They will update this number every Saturday. As of May 22nd, 33,168 have recovered from the virus.
Worldwide, there are more than 5.8 million confirmed cases and more than 360,000 deaths. There are now approximately 1.72 million confirmed cases of coronavirus in the United States and more than 101,000 deaths.
The latest we have on percentages from WDIV TV in Detroit: These results lag by a few days, but on Wednesday, May 27th, the results of 17,399 tests came back with 859 confirmed as positive. That's 4.9% of the tests that came back positive. The previous day, Tuesday, May 26th, 3.5% of the tests came back positive. That means we have seen an increase of 1.4% in cases testing positive in just a day. Those numbers have increased for three days in a row. Those numbers are down overall from the peak on April 4th of 41.8%.
The state has a new web dashboard for testing information. It shows that here in west Michigan, on Wednesday, May 27th, 2.419 tests were administered and 5.6% of those tests came back positive. That is up from 3.6% the day before, Tuesday, May 26th. Those numbers have increased for one straight days. The peak was 42.1% on March 22nd.
Stay Home, Wash Your Hands, and Social Distance Yourself! Please stay healthy.
OFF TO SPACE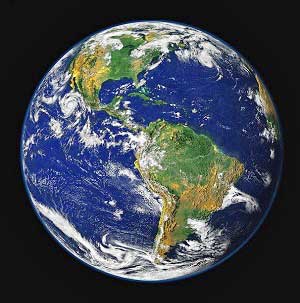 It will be attempt number two for astronauts Bob and Doug.
Their bags are once again packed and Robert Behnken and Douglas Hurley hope to be launched into space later today aboard the SpaceX Crew Dragon spacecraft — to journey to the International Space Station.
This will be the first crew flight from the United States into orbit since 2011 and the first time a private company will send astronauts into orbit.
It's a quick trip…within about 12 minutes of takeoff the spacecraft will be cruising in orbit. It will then will journey another 19 hours before arriving at the International Space Station.
Since 2011, NASA has been paying about $80 million each to send astronauts into space on Russian rockets.
The launch was originally scheduled last Wednesday but was cancelled just minutes before blast off due to bad weather. They will try again today for a 3:22 pm (eastern time) launch time. You can watch it on the www.nasa.gov website.
REPORTERS AND METEOROLOGISTS WORKING FROM HOME
With the coronavirus, many reporters and meteorologists are working from home.
That means there may be pets and other people around. Gee, what could go wrong?
Here is a collection of some of the mishaps…
And locally, it was hilarious to watch WOOD TV-8 Chief Meteorologist Bill Steffen's cats get into a brawl on live tv…
FREEWAY CLOSINGS THIS WEEKEND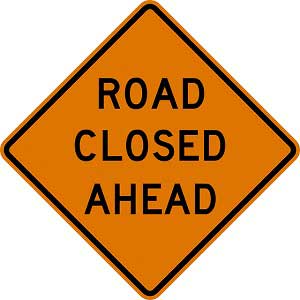 If you are out and about this weekend, just a reminder…
Eastbound I-196 is closed between M-45 (Lake Michigan Dr.) and US-131 through 5 am on Monday (June 1). The onramp from First St. onto Eastbound I-196 is also closed. The on ramp from eastbound M-45 to eastbound I-196 remains closed through October 31. Lane closures will also remain in effect through October 31 on eastbound I-196 between Market Avenue and US-131.
Eastbound I-196 completely closes at 4 pm on Sunday (May 31) for reconstruction from Hudsonville to Grandville. During the first stage of the project (which will run until August), all eastbound I-196 traffic will be rerouted to eastbound M-6. Westbound I-196 traffic will maintains its normal configuration. The westbound M-6 ramp to eastbound I-196 will also be closed.
You can read more about these projects here.
TODAY IS…
Today is Mint Julep Day!
I've never had a mint julep. Maybe today is the day to try one!
A LOOK BACK
On this date in 2003, Pixar released it's animated film "Finding Nemo" in theaters..
I love Pixar films! It's hard to believe that it has be 17 years since "Finding Nemo" came out.
Find out what else has happened on May 30th.
WRAPPING UP
Have a SUPER Saturday!
I will be on the air this afternoon until 3 pm on 98.7 WFGR!
If you aren't in the West Michigan area, you can also hear me on the weekends playing the Greatest Hits on stations like:
Cool 98.7 (KACL-FM) in Bismarck, North Dakota
Kool 107.9 (KBKL-FM) in Grand Junction, Colorado
The Lake 92.9 (KHLA-FM) in Lake Charles, Louisiana
Awesome 98 (KKCL-FM) in Lubbock, Texas
Kool 96.5 (KLIX-FM) in Twin Falls, Idaho
Mega 99.3 (KMGW-FM) in Yakima, Washington
AM 1340 KRFO in Owatonna, Minnesota
Awesome 92.3 (KSDL-FM) in Sedalia, Missouri
Fun 104.3 (KVGO-FM) in Rochester, Minnesota
Q 107.5 (WDBQ-FM) in Dubuque, Iowa
96.1 The Eagle (WODZ-FM) in Utica, New York
Oldies 100 (WDHI-FM) in Oneonta, NY
WZOZ 105.3 FM in Oneonta, NY
96.7 The River (KZRV-FM) in St. Cloud, Minnesota
KIIK 104.9 FM in Quad Cities, Iowa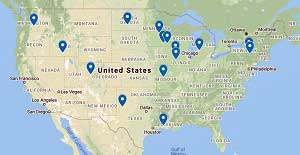 If you have any comments on the above stories, please leave your remarks below…