Happy Cinco de Mayo! Here are today's "Random Thoughts"…
THE NUMBERS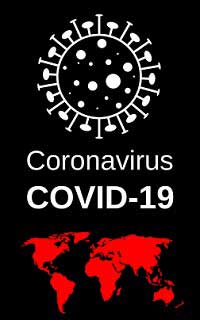 According to the website put together by the Michigan Department of Health and Human Services, as of Monday afternoon at 3 pm there are 43,950 confirmed cases of COVID-19 in the state of Michigan. That number jumped up by 196 in 24 hours.
Here in West Michigan, there are 1,854 confirmed cases in Kent County (up by 68), 313 in Muskegon (up by 9), 281 in Ottawa (up by 6), 116 in Allegan (up by 3), 90 in Ionia County (no change), 45 in Montcalm (up by 1), 37 in Barry County (no change), and 28 in Newaygo County (up by 2).
We have had a total of 4,135 deaths in our state due to COVID-19 (an increase of 86). We have had 39 deaths in Kent County (no change), 17 in Muskegon County (no change), 12 deaths in Ottawa County (no change), two deaths in Allegan County (no change), two deaths in Ionia County (no change), one death in Barry County (no change), and one death in Montcalm County (no change).
They are now also giving us the Cumulative Total of Recovered COVID-19 Cases. They will update this number every Saturday. As of May 1st, 15,659 have recovered from the virus.
There are now more than 3.58 million confirmed cases of coronavirus worldwide with more than 251,000 deaths. In the U.S. there are more than 1.18 million confirmed cases with more than 69,000 deaths.
The latest we have on percentages from WDIV TV in Detroit: These results lag by a few days, but on Saturday, May 2nd, the results of 10,577 tests came back with 932 confirmed as positive. That's 8.8% of the tests that came back positive. The previous day, Friday, May 1st, 9.9% of the tests came back positive. That means we have seen a decrease of 1.1% in cases testing positive in just a day. Those numbers are down overall from the peak on April 4th of 41.8%. (Governor Gretchen Whitmer said in her news conference on Monday that about 25% of the tests were coming back positive. I'm not sure why the numbers don't compare.)
Stay Home, Wash Your Hands, and Social Distance Yourself! Please stay healthy.
FACE MASK KILLING
This is a sad story that should have never happened…
A security guard at a Family Dollar store in Flint, MI, was shot and killed after refusing to let a customer into the store.
According to Genesee County Prosecutor David Leyton, 43-year-old Calvin Munerlyn, a father of nine, was fatally wounded in the head on Friday.
Munerlyn was enforcing the store requirement that customers needed to wear a mask when he stopped 45-year-old Sharmel Teague from entering the store because her daughter didn't have a mask on.
Teague got mad and allegedly spit on Munerlyn, who told a cashier at the store not to help her. Teague then contacted her husband, 44-year-old Larry Edward Teague, who went to the store with her son, 23-year-old Ramonyea Travon Bishop.
Larry Teague allegedly approached Munerlyn and claimed that he had disrespected his wife. Then Bishop shot Munerlyn, according to witnesses, before both men fled.
The security guard was taken to a local hospital, where he was pronounced dead.
JOE EXOTIC NEWS
Nicolas Cage has been cast as Joe Exotic in an eight-episode scripted series.
The TV show, which will be Cage's first, comes from CBS Television Studios and Imagine Television. It's based on a Texas Monthly story published in 2019, not the Tiger King Netflix docu-series.
This is the second scripted project based on Joe Exotic in the works. Kate McKinnon will executive produce and play Carole Baskin in a show based on Wondery's Joe Exotic podcast.
In other news, Joe Exotic wants to get out of prison and he believes a Presidential pardon is his best chance.
According to TMZ, the Tiger King star is having his legal team put together a case file to send along to President Donald Trump to show that he was wrongly convicted. He Exotic is currently serving 22 years in prison for a murder-for-hire plot to kill Carole Baskin, as well as other animal abuse charges. His team has purchased a bus which is emblazoned with the slogan, "President Trump, please pardon Joe Exotic," in the hopes that it will garner enough support to get the president's attention.
A party bus asking Trump to pardon Joe Exotic is peak pandemic pic.twitter.com/n6CKO27DLC

— kiwi frankencop (@cactusenvy) May 3, 2020
WHERE'S THE BEEF?
Some customers at Wendy's have been asking that question lately.
The famous square hamburgers have disappeared from the menu at some of the fast food locations and its all because of meat shortages in the U.S. from the closure of about dozen meat processing plants. Wendy's is more vulnerable to the meat shortage because it promises to use only "fresh-never-frozen beef".
So far the burger shortage is affecting only some locations and those are still offering their full menu of chicken sandwiches. No word on any shortages here in West Michigan so far.
Do you remember the old "Where's the Beef?" commercials with Clara Peller?
JERRY SEINFELD IS BACK
Jerry Seinfeld's new hour-long comedy special, "Jerry Seinfeld: 23 Hours to Kill", is available today on Netflix.
This is Seinfeld's first stand-up special since 1998.
According to the Netflix description: "Jerry Seinfeld takes the stage in New York and tackles talking vs. texting, bad buffets vs. so-called 'great' restaurants and the magic of Pop Tarts,"
Here is a preview…
THE LOOK
This is the same look I get in public if my allergies cause me to cough…
Have a TREMENDOUS Tuesday! I will be on the air this afternoon — local and live — from 3-7 pm on 98.7 WFGR. At 4:30 pm, I'll have your next chance to win $1,000 Social Distance Dollars and also get registered to win the Grand Prize of $10,000! Listen for details.
If you have any comments on the above stories, please leave your remarks below…