Well the week is almost half over! I'm ready for the weekend already. Here are my "Random Thoughts" for Wednesday…
THE NUMBERS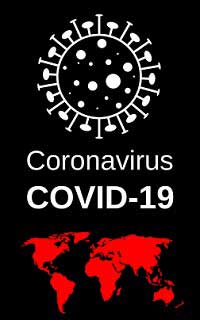 According to the website put together by the Michigan Department of Health and Human Services, as of Tuesday afternoon at 3 pm there are 44,397 confirmed cases of COVID-19 in the state of Michigan. That number jumped up by 447 in 24 hours.
Here in West Michigan, there are 1,914 confirmed cases in Kent County (up by 60), 318 in Muskegon (up by 5), 295 in Ottawa (up by 14), 120 in Allegan (up by 4), 93 in Ionia County (up by 3), 46 in Montcalm (up by 1), 39 in Barry County (up by 2), and 31 in Newaygo County (up by 3).
We have had a total of 4,179 deaths in our state due to COVID-19 (an increase of 44). We have had 40 deaths in Kent County (up by 1), 18 in Muskegon County (up by 1), 12 deaths in Ottawa County (no change), two deaths in Allegan County (no change), two deaths in Ionia County (no change), one death in Barry County (no change), and one death in Montcalm County (no change).
They are now also giving us the Cumulative Total of Recovered COVID-19 Cases. They will update this number every Saturday. As of May 1st, 15,659 have recovered from the virus.
There are now more than 3.66 million confirmed cases of coronavirus worldwide and more than 257,00 deaths. In the U.S., there are now more than 1.2 million confirmed cases with more than 71,000 deaths.
The latest we have on percentages from WDIV TV in Detroit: These results lag by a few days, but on Saturday, May 2nd, the results of 10,577 tests came back with 932 confirmed as positive. That's 8.8% of the tests that came back positive. The previous day, Friday, May 1st, 9.9% of the tests came back positive. That means we have seen a decrease of 1.1% in cases testing positive in just a day. Those numbers are down overall from the peak on April 4th of 41.8%.
Stay Home, Wash Your Hands, and Social Distance Yourself! Please stay healthy.
REALTORS CAN GET BACK TO WORK — SORT OF

Back in March, Governor Gretchen Whitmer classified real estate as a "non-essential" business during this Coronavirus pandemic.
That meant that us realtors were really limited as to just what we could do. Everything had to be done over the computer or phone. No showings, no signs, no open houses, and so on.
Starting on Thursday, May 7th, we can get back to work — but there are still a lot of restrictions for not only the Realtor, but also the Buyer and Seller.
Some of the restrictions include:
Any showings, inspections, appraisals, photography or videography, or final walk-throughs must be performed by appointment and must be limited to no more than four people on the premises at any one time. No in-person open houses are permitted.
Private showings may only be arranged for owner-occupied homes, vacant homes, vacant land, commercial property, and industrial property.
If you are ready to buy or sell, let me know and I can help you through this process. Homes are still going fairly quickly, but right now the number of homes on the market is lower that what it typical for this time of year. Spring is normally the busy season for real estate, but due to the Coronavirus, things have been delayed by a few months this year.
I'm here to answer any of your questions. Call me at (616) 447-3657 or send me an email at scottwinters@grar.com and I will get the answers you need.
TOM CRUISE IN SPACE
How cool is this?!!
NASA is excited to work with @TomCruise on a film aboard the @Space_Station! We need popular media to inspire a new generation of engineers and scientists to make @NASA's ambitious plans a reality. pic.twitter.com/CaPwfXtfUv

— Jim Bridenstine (@JimBridenstine) May 5, 2020
Tom Cruise is working with NASA and Elon Musk's SpaceX to film aboard the International Space Station.
NASA administrator Jim Bridenstine confirmed the news on Tuesday, tweeting, "NASA is excited to work with @TomCruise on a film aboard the @Space_Station! We need popular media to inspire a new generation of engineers and scientists to make @NASA's ambitious plans a reality."
HARRY POTTER READ BY CELEBRITIES
A group of celebs will read "Harry Potter and the Sorcerer's Stone" in a series of free videos and audio recordings that will be posted weekly on the website HarryPotterAtHome.com. An audio-only version will be available for free on Spotify. A chapter a week will be released. The first chapter debuted on Tuesday with reader Daniel Radcliffe.
I have never read any of the Harry Potter books, nor have I seen any of the movies. Maybe I should just watch these videos and at least be up on one of the books!
WHY DO PARENTS COME UP WITH STRANGE NAMES FOR THEIR CHILDREN?
Tesla founder Elon Musk and his girlfriend, singer Grimes, revealed the name of their new baby boy… It's X Æ A-12 Musk.
What? How do you ever pronounce that? Do you just call him "X"? This poor child. He's looking at a lifetime of ridicule over his name.
Have a WONDERFUL Wednesday! I will be on the air this afternoon — local and live — from 3-7 pm on 98.7 WFGR. At 4:30 pm, I'll have your next chance to win $1,000 Social Distance Dollars and also get registered to win the Grand Prize of $10,000! Listen for details. And, it's a "One Hit Wonder Wednesday", so I'll be digging out some great one hit wonders to play.
If you have any comments on the above stories, please leave your remarks below…