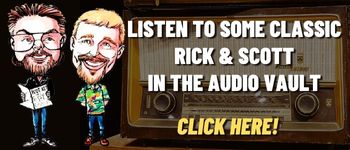 A quick look at Today in History, check out some Celebrity Birthdays, and find out what Days of the Year to celebrate.
TODAY IN HISTORY:
1796 – Mackinaw Island became U.S. territory when the British finally left 13 years after the Treaty of Paris ended the Revolutionary War.
1799 – The Bank of Manhattan Company opened in New York City, NY. It later became known as Chase Manhattan.
1810 – John J. Wood patented the first plow with interchangeable parts.
1859 – The Pullman sleeping car was introduced to train travelers.
1878 – Emma M. Nutt became the first female telephone operator in the United States. She had been recruited by Alexander Graham Bell to the Boston Telephone Dispatch Company.
1884 – In Big Rapids, MI, the Big Rapids Industrial School was founded. We know it today as Ferris State University.
1887 – A application for a patent was filed by Emile Berliner. His invention was the lateral-cut, flat-disk gramophone. We know it as a record player. Thomas Edison collaborated on the idea to make it work.
1897 – The Tremont Street Subway in Boston, MA opened, becoming the first underground rapid transit system in North America.
1906 – Jack Coombs of the American League's Philadelphia Athletics pitched 24 innings against the Boston Red Sox.
1914 – The last known passenger pigeon, a female named Martha, died in captivity at the Cincinnati Zoo.
1922 – The first daily news program began on radio. It was "The Radio Digest". It was heard on WBAY radio in New York City, NY.
1934 – The first Metro-Goldwyn-Mayer animated cartoon, "The Discontented Canary", was released to movie theaters.
1939 – World War II began when Germany invaded Poland.
1945 – The U.S. received official word of Japan's formal surrender that ended World War II. In Japan, it was actually September 2nd.
1952 – "The Old Man and the Sea", the Pulitzer Prize winning novel by Ernest Hemingway, was first published.
1956 – Elvis Presley shared his success by purchasing his mother a pink Cadillac.
1970 – The last episode of "I Dream of Jeannie" aired on NBC-TV. The show premiered on September 18, 1965.
1971 – Danny Murtaugh, of the Pittsburgh Pirates, gave his lineup card to the umpire with the names of nine black baseball players on it. This was a first for Major League Baseball.
1972 – In Rejkjavik, Iceland, American Bobby Fischer won the international chess crown when he defeated Boris Spassky of the Soviet Union.
1974 – The SR-71 Blackbird set the record for flying from New York, NY to London in the time of 1 hour, 54 minutes and 56.4 seconds at a speed of 1,435.587 miles per hour.
1979 – The U.S. Pioneer 11 became the first spacecraft to visit Saturn when it passed the planet at a distance of 13,000 miles.
1982 – The United States Air Force Space Command was founded.
1985 – The Titanic was found by Dr. Robert Ballard and Jean Louis Michel in a joint U.S. and French expedition.
1995 – Louis Armstrong was honored on a U.S. postage stamp.
1995 – The Rock and Roll Hall of Fame and Museum ribbon cutting ceremony took place in Cleveland, OH. The museum officially opened the next day.
1997 – In France, the prosecutor's office announced that the driver of the car, in which Britain's Princess Diana was killed, was over the legal alcohol limit.
1998 – The movie "Titanic" went on sale across North America.
1998 – Mark McGwire, of the St. Louis Cardinals, hit his 56th and 57th home runs to set a new National League record. He finished the season with 70.
1998 – J.K. Rowling's book "Harry Potter and the Sorcerer's Stone" was released in the United States. It was was the first book in the "Harry Potter" series.
1999 – Twenty-two of major league baseball's 68 permanent umpires were replaced. Their union failed at attempting to force an early start to negotiations for a new labor contract.
2004 – The iTunes Music Store reached 125 million songs sold.
2011 – New Item Pricing Law went in to effect in Michigan. Retailers no longer have to put a price tag on each individual item. They can use electronic price readers or affix stickers to shelves only.
BIRTHDAYS:
Lily Tomlin – 84 years old (1939) – Actress, comedian ("9 to 5", "Nashville", "All of Me", "I Heart Huckabees", TV's "Laugh-In", "Murphy Brown", "The West Wing"). Born in Detroit, MI.
Don Stroud – 80 years old (1943) – Actor ("Dillinger and Capone", "Amityville Horror", "The Buddy Holly Story")
Susan Backlinie – 77 years old (1946) – Actress (Played "Chrissie Watkins", the shark's first victim in the opening scene of "Jaws". She spoofed that role four years later in the film "1941", except this encounter was with a submarine instead of a shark.)
Barry Gibb – 77 years old (1946) – Singer, songwriter, musician (The Bee Gees)
Greg Errico – 75 years old (1948) – Drummer (Sly and The Family Stone)
Dr. Phil McGraw – 73 years old (1950) – TV host (TV's "Dr. Phil")
Billy Blanks – 68 years old (1955) – Actor/Tae Bo expert
Gloria Estefan – 66 years old (1957) – Singer (Miami Sound Machine)
Kenny Mayne – 64 years old (1959) – ESPN anchor (TV's "Kenny Mayne's Wider World of Sports")
Scott Speedman – 48 years old (1975) – Actor ("Underworld", "Underworld: Evolution", "The 24th Day", "Dark Blue", TV's "Felicity")
Bianca Ryan – 29 years old (1994) – Singer (Winner of "America's Got Talent" Season 1. She released her debut album in 2006)
Zendaya – 27 years old (1996) – Actress (TV's "KC Undercover", "Shake It Up!", "Spider-Man: Homecoming")
TODAY IS:
Bring Your Manners to Work Day
Building and Code Staff Appreciation Day
National No Rhyme (Nor Reason) Day
For additional information check out websites like: www.on-this-day.com, www.born-today.com, www.famousbirthdays.com, www.daysoftheyear.com, and www.nationaldaycalendar.com.