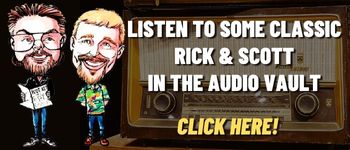 A quick look at Today in History, check out some Celebrity Birthdays, and find out what Days of the Year to celebrate.
TODAY IN HISTORY:
1501 – Michelangelo began work on his statue of David.
1788 – It was decided that the first federal election would be held on Wednesday the following February (1789) by the Constitutional Convention. On that day, George Washington was elected as the first President of the United States. Also, New York, NY, was named the temporary National Capital.
1789 – The United States Government took out its first loan.
1870 – The railroad line from Fort Wayne, IN to Grand Rapids, MI was opened for business.
1814 – In a turning point in the War of 1812, the British failed to capture Baltimore. It was during this battle that Francis Scott Key would compose his poem "Defence of Fort McHenry". The poem would later be set to music and become the National Anthem of the United States.
1890 – The last railroad tie was laid for the Grand Rapids & Indiana Railroad.
1892 – Central Michigan University opened its doors as the Central Michigan Normal School and Business Institute,
1898 – Celluloid photographic film, which is used to make movies, was patented by Hannibal Williston Goodwin.
1899 – Henry Bliss was the first person in the U.S. to be killed in an automobile accident.
1935 – Aviator Howard Hughes, Jr., of Houston, TX, set a new airspeed record of 352 mph with his H-1 airplane.
1948 – Margaret Chase Smith was elected to the U.S. Senate. She became the first woman to serve in both houses of the U.S. Congress.
1949 – The Ladies Professional Golf Association of America (LPGA) was formed in New York, NY.
1956 – The IBM 305 RAMAC was introduced. It was the first commercial computer to use disk storage.
1959 – The Soviet Union's Luna 2 became the first space probe to reach the Moon. It was launched the day before.
1960 – Payola was banned by the U.S. Federal Communications Commission.
1969 – The Hanna-Barbera cartoon "Scooby Doo, Where Are You?", debuted on CBS TV's Saturday morning lineup.
1970 – The first New York City Marathon took place.
1971 – The World Hockey Association was formed.
1977 – General Motors introduced the first diesel automobiles.
1985 – Super Mario Bros. was released in Japan for NES, which started the Super Mario series of games.
1988 – Hurricane Gilbert was the strongest recorded hurricane in the Western Hemisphere based on parametric pressure. It was replaced by Hurricane Wilma in 2005.
1989 – Fay Vincent was named commissioner of Major League Baseball, succeeding the late A. Bartlett Giamatti.
1990 – The criminal justice TV show "Law & Order" debuted.
1993 – "Late Night with Conan O'Brien" premiered on NBC.
1994 – President Bill Clinton signed a $30 billion crime bill into law.
1998 – The New York Times closed its Web site after hackers added offensive material.
2001 – Secretary of State Colin Powell named Osama bin Laden as the prime suspect in the terror attacks on the United States on September 11, 2001. Civilian aircraft traffic resumed in the U.S. for the first time in two days.
2004 – Each of the 276 studio audience members at Oprah Winfrey's season premiere received the keys to a new Pontiac G-6 sedan!
2004 – The law banning private possession of 19 types of semi-automatic weapons expired. The Bush administration was criticized for bowing to the National Rifle Association, which opposed extending the ban, and for not urging Congress to extend it.
2007 – The National Football League dished out $750,000 in fines against the New England Patriots and the team's head coach, Bill Belichick, for using video cameras to steal the signals of opposing teams. The team was caught in the act while trouncing the New York Jets days earlier. The team would also lose a first-round draft pick.
2008 – Hurricane Ike made landfall on the Texas Gulf Coast, causing heavy damage to Galveston Island, Houston, and the surrounding areas.
2017 – The International Olympic Committee announced Paris (2024) and Los Angeles (2028) will host the Olympic games.
BIRTHDAYS:
Barbara Bain – 92 years old (1931) – Actress (TV's "Mission: Impossible", "Space: 1999", "My So-Called Life")
Eileen Fulton – 90 years old (1933) – Actress (Played Lisa Grimaldi on TV's "As the World Turns")
Judith Martin – 85 years old (1938) – "Miss Manners"
David Clayton-Thomas – 82 years old (1941) – Singer (Blood, Sweat & Tears)
Béla Károlyi – 81 years old (1942) – Gymnastics coach
Jacqueline Bisset – 79 years old (1944) – Actress ("The Deep", "Class", "Rich and Famous", "Wild Orchid")
Peter Cetera – 79 years old (1944) – Singer, bassist (Chicago)
Jean Smart – 72 years old (1951) – Actress (Played Charlene Frazier Stillfield on TV's "Designing Women", "Frasier", "Samantha Who?")
Randy Jones – 71 years old (1952) – Singer (Cowboy in The Village People)
Don Was – 71 years old (1952) – Bassist (Was (Not Was)). Born in Detroit, MI.
Dave Mustaine – 62 years old (1961) – Guitarist, singer (Megadeth, Metallica)
Zak Starkey – 58 years old (1965) – Drummer (The Who)
Louis Mandylor – 57 years old (1966) – Actor (Played Nick Portokalos in "My Big Fat Greek Wedding" 1 & 2)
Tyler Perry – 54 years old (1969) – Actor, director, screenwriter ("Diary of a Mad Black Woman", "Madea's Family Reunion", "Why Did I Get Married?", "Meet the Browns", "Madea's Witness Protection", "House of Payne")
Fiona Apple – 46 years old (1977) – Singer
Ben Savage – 43 years old (1980) – Actor (TV's "Dear John", "Boy Meets World")
Niall Horan – 30 years old (1993) – Singer (One Direction)
Mitch Holleman – 29 years old (1994) – Actor (Played Jake Hart on TV's "Reba")
TODAY IS:
National Bald is Beautiful Day
National Defy Superstition Day
National Kids Take Over the Kitchen Day
For additional information check out websites like: www.on-this-day.com, www.born-today.com, www.famousbirthdays.com, www.daysoftheyear.com, and www.nationaldaycalendar.com.