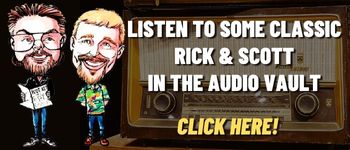 A quick look at Today in History, check out some Celebrity Birthdays, and find out what Days of the Year to celebrate.
TODAY IN HISTORY:
1775 – An early and unofficial American flag was raised by Lieutenant Colonel Isaac Mott after the seizing of Fort Johnson from the British. The flag was dark blue with "Liberty" spelled on it in white.
1776 – British forces occupied New York City during the American Revolution.
1789 – The U.S. Department of Foreign Affairs was renamed the Department of State.
1853 – Reverend Antoinette Brown Blackwell was ordained. She became the first female minister in the United States.
1856 – Simeon Baldwin shot a bear at Monroe & Fulton in Grand Rapids, MI.
1857 – A typesetting machine was patented by Timothy Alder.
1858 – The first mail service began to the Pacific Coast under government contract. It took stagecoaches from the Butterfield Overland Mail Company 12 days to make the journey between Tipton, MO and San Francisco, CA.
1878 -Michigan's first phone book was published. It was called "List of Subscribers," and had the phone numbers for 124 Detroit, MI customers.
1886 – Michigan Mining School, now called Michigan Tech, held their first classes.
1909 – A New York judge ruled that Ford Motor Company had infringed on George Seldon's patent for the "Road Engine." The ruling was later overturned.
1909 – Charles F. Kettering applied for a patent on his ignition system. His company Delco (Dayton Engineering Laboratories Company) later became a subsidiary of General Motors.
1928 – Alexander Fleming discovered the antibiotic penicillin.
1949 – The TV series "The Lone Ranger" premiered on ABC. Clayton Moore was the Lone Ranger and Jay Silverheels was Tonto.
1953 – The National Boxing Association adopted the 10-point scoring system for all of its matches.
1956 – The earliest snowfall ever recorded in Grand Rapids, MI.
1965 – The TV show "Lost in Space" premiered on CBS with Eddie Albert as Oliver Wendell Douglas and Eva Gabor as his wife Lisa..
1965 – TV's "Green Acres" premiered on CBS.
1971 – Twelve members of the Don't Make a Wave Committee founded Greenpeace, the environmental organization committed to a green and peaceful world.
1978 – At the Superdome in New Orleans, LA, Muhammad Ali defeated Leon Spinks in a rematch to win his 3rd World Heavyweight Boxing title.
1981 – The Senate Judiciary Committee unanimously approved Sandra Day O'Connor to become the first female Justice of the Supreme Court of the United States.
1982 – The first issue of "USA Today" was published by Gannett.
1997 – The domain name "google.com" was registered.
1998 – Reba McEntire received a star on the Hollywood Walk of Fame.
2001 – President George W. Bush identified Osama bin Laden as the prime suspect in the September 11 terrorist attacks and told Americans to prepare for a long, difficult war against terrorism.
2002 – The season premiere of "The Sopranos" was the most-watched show in HBO history, with 13.4-million viewers.
2004 – National Hockey League commissioner Gary Bettman announced the lockout of the players union and cessation of operations by the NHL head office.
2008 – Lehman Brothers filed for Chapter 11 bankruptcy…the largest bankruptcy filing in U.S. history.
2010 – Michael Grimm, a blues singer from Mississippi, won "America's Got Talent: Season 5".
2016 – The Samsung Galaxy Note 7 was recalled because they would catch on fire. The phones were replaced with updated phones with different batteries that ended up doing the same thing. A month later the company stopped production of the phones.
BIRTHDAYS:
Tommy Lee Jones – 77 years old (1946) – Actor ("The Fugitive", "JFK", "In the Valley of Elah", "Lincoln", "Men in Black", "No Country for Old Men", "Space Cowboys", "Batman Forever", "Coal Miner's Daughter")
Oliver Stone – 77 years old (1946) – Director ("Platoon", "Born on the Fourth of July", "Midnight Express", "Nixon", "JFK", "Wall Street", "Talk Radio", "The Doors", "Natural Born Killers")
Kelly Keagy – 71 years old (1952) – Drummer, vocalist (Night Ranger)
Mitch Dorge – 63 years old (1960) – Drummer (Crash Test Dummies)
Dan Marino – 62 years old (1961) – Football player, TV commentator
Josh Charles – 52 years old (1971) – Actor (TV's "Sports Night", movies "The Good Wife", "Dead Poets Society")
Tom Hardy – 46 years old (1977) – Actor ("Blackhawk Down", "The Revenant", "Mad Max: Fury Road", "The Dark Knight Rises", "This Means War", "Tinker, Tailor, Soldier, Spy", "Inception")
Prince Harry of Wales – 39 years old (1984) – Prince Charles' & Princess Diana's younger son…is third in the line of succession to the British throne.
Heidi Montag – 37 years old (1986) – Reality TV personality (TV's "The Hills", "I'm a Celebrity…Get Me Out of Here")
TODAY IS:
National Concussion Awareness Day
National Double Cheeseburger Day
National POW/MIA Recognition Day
National Tackle Kids Cancer Day
For additional information check out websites like: www.on-this-day.com, www.born-today.com, www.famousbirthdays.com, www.daysoftheyear.com, and www.nationaldaycalendar.com.