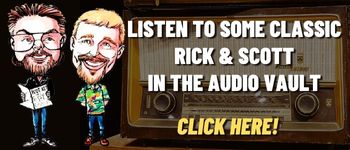 A quick look at Today in History, check out some Celebrity Birthdays, and find out what Days of the Year to celebrate.
TODAY IN HISTORY:
1881 – President Chester A. Arthur was sworn in, the morning after becoming President upon James A. Garfield's death.
1893 – Charles Duryea and his brother road-test the first American-made gasoline powered automobile.
1921 – Radio station KDKA, in Pittsburgh, PA, started a daily radio newscast. It was one of the first in the U.S.
1946 – The first Cannes Film Festival was held in France. The original festival was delayed for seven years due to World War II.
1962 – James Meredith, a black student, was blocked from enrolling at the University of Mississippi by Governor Ross R. Barnett. Meredith was later admitted.
1967 – The ocean liner Queen Elizabeth 2 (QE2) was launched. It remained in service until November 27, 2008.
1973 – In the Battle of the Sexes tennis match at the Houston Astrodome, Billie Jean King beat Bobby Riggs.
1976 – The TV show "The Captain & Tennille" premiered on ABC. Jackie Gleason, Penny Marshall and "Welcome Back Kotter's" Gabe Kaplan, Ron Palillo and Lawrewnce Hilton-Jacobs were guests on the first episode.
1977 – The Fonz jumped a shark on TV's "Happy Days".
1982 – The National Football League (NFL) players began a 57 day strike.
1984 – TV's "The Cosby Show", starring Bill Cosby as "Dr. Heathcliff Huxtable," debuted on NBC.
1995 – AT&T announced that it would be splitting into three companies. The three companies were AT&T, Lucent Technologies, and NCR Corp.
1995 – The U.S. House of Representatives voted to drop the national speed limit. This allowed the states to decide their own speed limits.
1998 – After playing in a record 2,632 consecutive games over 16 seasons, Cal Ripken, of the Baltimore Orioles, sat out a game against the New York Yankees.
1999 – The TV show "Law & Order: Special Victims Unit" debuted.
2001 – In an address to a joint session of Congress and the American people, President George W. Bush declared a "War on Terror".
2011 – The United States military ended its "don't ask, don't tell" policy, allowing gay men and women to serve openly for the first time.
2013 – Apple released the iPhone 5s.
BIRTHDAYS:
Sophia Loren – 88 years old (1934) – Actress ("Two Women", "Marriage Italian Style")
George R.R. Martin – 74 years old (1948) – Author ("Game of Thrones")
Gary Cole – 66 years old (1956) – Actor ("Midnight Caller", "American Gothic", "Crusade", HBO's "Veep")
Alannah Currie – 65 years old (1957) – Singer, percussionist (Thompson Twins)
Kristen Johnston – 55 years old (1967) – Actress ("The Flintstones in Viva Rock Vegas", TV's "3rd Rock From the Sun")
Gunnar Nelson – 55 years old (1967) – Singer (Nelson)
Matthew Nelson – 55 years old (1967) – Singer (Nelson)
Ben Shepherd – 54 years old (1968) – Bassist (Soundgarden)
Joel Kosche – 53 years old (1969) – Guitarist (Collective Soul)
Jon Bernthal – 46 years old (1976) – Actor (TV's "Daredevil", "The Walking Dead", "Eastwick", "The Class", movies "Sicario", "Fury", "The Wolf of Wall Street")
Phillip Phillips – 32 years old (1990) – Singer (Winner of "American Idol: Season 11")
Spencer Locke – 31 years old (1991) – Actress ("Tarzan", "Resident Evil", TV's "Cougar Town")
TODAY IS:
National Voter Registration Day
For additional information check out websites like: www.on-this-day.com, www.born-today.com, www.famousbirthdays.com, www.daysoftheyear.com, and www.nationaldaycalendar.com.