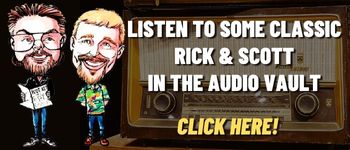 A quick look at Today in History, check out some Celebrity Birthdays, and find out what Days of the Year to celebrate.
TODAY IN HISTORY:
1784 – The first daily paper in America, "The Pennsylvania Packet and Daily Advertiser", was published for the first time in Philadelphia, PA.
1897 – The New York Sun ran the "Yes, Virginia, there is a Santa Claus" editorial in response to a letter from 8-year-old Virginia O'Hanlon.
1937 – "The Hobbit", a fantasy novel by British professor J.R.R. Tolkien, was first published.
1948 – Milton Berle debuted as the host of the television show "The Texaco Star Theater" on NBC. The show was later renamed "The Milton Berle Show" with Berle being the regular host until 1967.
1957 – The television series "Perry Mason" made its debut on CBS. The show was on for 9 years.
1966 – The Soviet probe Zond 5 returned to Earth. The spacecraft completed the first unmanned round-trip flight to the moon.
1970 – "NFL Monday Night Football" made its debut on ABC. The game was between the Cleveland Browns and the New York Jets. The Browns beat the Jets 31-21.
1973 – Henry Kissinger was confirmed by the U.S. Senate to become 56th Secretary of State. He became the first naturalized citizen to hold that office.
1981 – The U.S. Senate confirmed Sandra Day O'Connor to be the first female Justice on the U.S. Supreme Court.
1982 – The National Football League players began a 57-day strike. It was their first regular-season walkout.
1989 – The Senate Armed Forces Committee unanimously confirmed General Colin Powell to be chairman of the Joint Chiefs of Staff.
1998 – The TV show "Will & Grace" debuted on NBC.
1998 – President Bill Clinton's videotaped grand jury testimony was publicly broadcast. Clinton tussled with prosecutors over "the truth of my relationship" with Monica Lewinsky.
2001 – A multi-network broadcast of "America: A Tribute to Heroes", was a fundraising telethon for the victims of September 11th. Appearing on the tribute were Jim Carrey, George Clooney, Tom Cruise, Cameron Diaz, Robert De Niro, Clint Eastwood, Calista Flockhart, Kelsey Grammer, Tom Hanks, Julia Roberts, Will Smith, Brad Pitt and Robin Williams. It was broadcast on over 35 network and cable channels and raised over $200 million.
2003 – The Galileo robot spacecraft mission was terminated at the end of it's eight-year mission by sending the probe into Jupiter's atmosphere, where it was crushed by the pressure at the lower altitudes.
2012 – The iPhone 5 was released.
BIRTHDAYS:
Dickey Lee – 86 years old (1936) – Singer ("Patches")
Jerry Bruckheimer – 79 years old (1943) – Producer (TV's "CSI", "The Amazing Race"). Born in Detroit, MI.
Fannie Flagg – 78 years old (1944) – Comedian, author (TV's "Match Game", wrote "Fried Green Tomatoes at the Whistle Stop Cafe")
Richard Childress – 77 years old (1945) – Auto racer, owner
Don Felder – 75 years old (1947) – Guitarist (The Eagles)
Stephen King – 75 years old (1947) – Author ("Carrie", "Salem's Lot", "The Shining", "Firestarter", "Cujo", "The Stand", "It", "The Dark Tower")
Bill Murray – 72 years old (1950) – Actor (TV's "Second City", "Saturday Night Live", movies "Lost in Translation","Caddyshack", "Meatballs", "Ghost Busters", "Groundhog Day", "Rushmore", "Zombieland")
Arie Luyendyk – 69 years old (1953) – Auto racer
Mark Levin – 65 years old (1957) – Lawyer, author, radio show host
Dave Coulier – 63 years old (1959) – Comedian, actor, impressionist, television host (TV's "Full House"). Born in St. Clair Shores, MI.
David James Elliot – 62 years old (1960) – Actor (TV's "JAG")
Nancy Travis – 61 years old (1961) – Actress ("Three Men and a Baby", "Air America", "So I Married an Axe Murderer", TV's "Becker")
Rob Morrow – 60 years old (1962) – Actor (TV's "Numb3rs," "Northern Exposure")
Cecil Fielder – 59 years old (1963) – Baseball player (Detroit Tigers 1990-1996)
Cheryl Hines – 57 years old (1965) – Actress ("Waitress", "RV", TV's "Curb Your Enthusiasm", "Suburgatory")
Faith Hill – 55 years old (1967) – Country singer
Tyler Stewart – 55 years old (1967) – Drummer (Barenaked Ladies)
Ricki Lake – 54 years old (1968) – Actress, talk show host (TV's "Charm School With Ricki Lake", "The Ricki Lake Show", movies "Hairspray", "Cry Baby", "Serial Mom")
Alfonso Ribeiro – 51 years old (1971) – Actor, dancer, game show host (TV's "The Fresh Princeof Bel-Air")
Luke Wilson – 51 years old (1971) – Actor ("Bottle Rocket", "Legally Blonde", "The Royal Tenenbaums", "Old School", "Blonde Ambition")
Liam Gallagher – 50 years old (1972) – Lead singer (Oasis)
Autumn Reeser – 42 years old (1980) – Actress (TV's "Entourage", "No Ordinary Family", "Last Resort", movie "Sully")
Nicole Richie – 41 years old (1981) – TV personality (TV's "The Simple Life")
Maggie Grace – 39 years old (1983) – Actress (TV's "Lost", "Californiation", movies "Taken" series, "The Twilight Saga: Breaking Dawn", "Knight and Day", "The Jane Austen Book Club", "The Fog", "The Choice")
Joseph Mazzello – 39 years old (1983) – Actor ("Jurassic Park", "The Social Network", HBO's "The Pacific")
Christian Serratos – 32 years old (1990) – Actress (TV's "The Walking Dead")
TODAY IS:
For additional information check out websites like: www.on-this-day.com, www.born-today.com, www.famousbirthdays.com, www.daysoftheyear.com, and www.nationaldaycalendar.com.