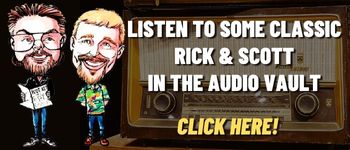 A quick look at Today in History, check out some Celebrity Birthdays, and find out what Days of the Year to celebrate.
TODAY IN HISTORY:
1789 – The U.S. Congress authorized the office of Postmaster General.
1862 – President Abraham Lincoln issued the preliminary Emancipation Proclamation, freeing all slaves in rebel states as of January 1st, 1863.
1867 – The Grand River, in Grand Rapids, MI, flooded and caused a great deal of property damage on the east side of the river. It also swept away the newly constructed guard gates of the west side canal.
1888 – The first issue of "National Geographic Magazine" was published. It cost 50 cents and contained no photos.
1903 – Italo Marchiony received a patent for the ice cream cone.
1926 – In Michigan, the St. Clair Inn opened and became the first U.S. hotel with central air conditioning.
1951 – The first live sporting event to be seen coast-to-cost in the United States was a college football game between Duke and the University of Pittsburgh, televised on NBC.
1961 – The Peace Corps was established when President John F. Kennedy signed a Congressional act.
1964 – The television show "The Man From U.N.C.L.E." debuted on NBC.
1966 – The U.S. lunar probe Surveyor 2 crashed into the moon.
1969 – Willie Mays hit his 600th career home run.
1975 – Sara Jane Moore failed in an attempt to shoot President Gerald Ford outside a San Francisco, CA Hotel.
1976 – The TV series "Charlie's Angels" debuted on ABC. It starred  Kate Jackson, Farrah Fawcett, and Jaclyn Smith. John Forsythe was the voice of "Charlie". The series ran until June 24, 1981
1982 – The TV show "Family Ties" debuted on NBC. It starred Michael J. Fox as a young Republican Alex P. Keaton. The show aired for seven seasons, concluding on May 14, 1989.
1985 – The first Farm-Aid concert was held in Champaign, IL. The show raised $10 million for U.S. farmers.
1987 – The TV show "Full House", starring Bob Saget, John Stamos, and Dave Coulier, debuted on ABC. The series would run until May 23, 1995.
1989 – The TV show "Baywatch", starring David Hasselhoff, premiered. It ran for 10 years and then it came back in 1999 at "Baywatch: Hawaii" and ran until 2001.
1989 – Leslie Pluhar, a 31 year old waitress from Royal Oak, MI, died while driving her 1987 Yugo when 48-mph wind gusts caused her to lose control and her car plunged off the Mackinac Bridge.
1991 – The Dead Sea Scrolls were made available to the public for the first time by the Huntington Library.
1993 – A barge struck a railroad bridge near Mobile, AL, causing the deadliest train wreck in Amtrak history. Forty-seven passengers were killed.
1994 – The TV show "Friends", starring Jennifer Aniston, Courteney Cox, Lisa Kudrow, Matt LeBlanc, Matthew Perry and David Schwimmer, premiered on NBC. The show revolved around six friends in their 20s and 30s who lived in Manhattan, New York City. The show would run until May 6, 2004, lasting ten seasons
1995 – Time Warner reached a $7.5 billion deal to buy Turner Broadcasting System.
1997 – Elton John's tribute to Princess Dianna, the song "Candle in the Wind", was released in the United States. It stayed on top of Billboard's "Top 100" list for 14 straight weeks.
1998 – Keely Smith received a star on the Hollywood Walk of Fame.
1999 – The TV show "The West Wing" debuted on NBC. The series would run until May 14, 2006.
2004– The F.C.C. fined CBS $550,000 for Janet Jackson's Super Bowl "wardrobe malfunction".
2004 – The TV show "Lost" debuted on ABC. It would run until 2010.
2008 – The Rock and Roll Hall of Fame announced the nominees for the class of 2009 — Jeff Beck, Metallica, Chic, Wanda Jackson, Little Anthony and the Imperials, Run-DMC, The Stooges, War and Bobby Womack.
2008 – The U.S. Mint unveiled the first changes to the penny in 50 years. Abraham Lincoln's portrait is still on the front, but new designs replaced the Lincoln Memorial on the back.
2010 – FOX unveiled the new panel of "American Idol" judges for Season 10. Jennifer Lopez and Aerosmith's Steven Tyler join the only returnee, Randy Jackson.
BIRTHDAYS:
Toni Basil – 80 years old (1943) – Actress, dancer, singer ("Mickey")
Paul Le Mat – 78 years old (1945) – Actor ("American Graffiti", "Melvin and Howard", "Big Bad Love")
David Coverdale – 72 years old (1951) – Singer (Deep Purple, Whitesnake)
Richard Fairbrass – 70 years old (1953) – Singer (Right Said Fred "I'm Too Sexy")
Shari Belafonte – 69 years old (1954) – Actress (TV's "Hotel", "Beyond Reality")
Debby Boone – 67 years old (1956) – Singer ("You Light Up My Life")
Lynn Herring – 65 years old (1958) – Actress (TV's "General Hospital", "Days of Our Lives", "As the World Turns")
Joan Jett – 65 years old (1958) – Singer
Scott Baio – 63 years old (1960) – Actor (TV's "Happy Days", "Joanie Loves Chachi", "Charles in Charge")
Bonnie Hunt – 62 years old (1961) – Actress, talk show host ("Beethoven", "The Green Mile", "Return to Me", "Jumanji", "Cheaper by the Dozen", TV's "Bonnie", "Life With Bonnie", "The Bonnie Hunt Show")
Catherine Oxenberg – 62 years old (1961) – Actress (TV's "Dynasty", "Acapulco H.E.A.T.", "American Princess")
Lawrence Gilliard Jr. – 52 years old (1971) – Actor (TV's "The Walking Dead")
Mireille Enos – 48 years old (1975) – Actress ("The Killing," "Big Love")
Katie Lowes – 41 years old (1982) – Actress ("Scandal")
Tatiana Maslany – 38 years old (1985) – Actress (TV's "The Nativity", "Being Erica", "Heartland", "Orphan Black")
Tom Felton – 36 years old (1987) – Actor (Played Draco Malfoy in the "Harry Potter" movies, "Rise of the Planet of the Apes", "Anna and the King", "The Borrowers")
TODAY IS:
National Elephant Appreciation Day
National States and Capitals Day
For additional information check out websites like: www.on-this-day.com, www.born-today.com, www.famousbirthdays.com, www.daysoftheyear.com, and www.nationaldaycalendar.com.