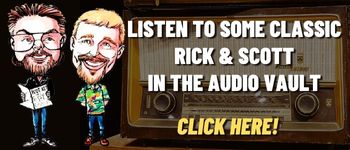 A quick look at Today in History, check out some Celebrity Birthdays, and find out what Days of the Year to celebrate.
TODAY IN HISTORY:
1783 – The United States and England signed the Treaty of Paris and ended the Revolutionary War. Michigan remained in British hands for 13 years after the Treaty was signed.
1833 – "The New York Sun" was launched by Benjamin H. Day. It became the first successful penny newspaper in the United States.
1895 – The first professional football game was played in Latrobe, PA. The Latrobe YMCA defeated the Jeannette Athletic Club with a score of 12-0.
1911 – Orville and Wilbur Wright brought a Wright Biplane to the West Michigan Fair in Grand Rapids, MI. They gave rides to the brave.
1935 – Sir Malcolm Campbell became the first person to drive an automobile over 300 miles an hour. At the Bonneville Salt Flats in Utah, he reached a speed of 304.331 mph.
1951 – TV's "Search for Tomorrow" debuted on CBS.
1954 – The German submarine U-505 submarine began its move from a specifically constructed dock to its site at the Museum of Science and Industry in Chicago, IL.
1954 – "The Lone Ranger" was heard on radio for the final time. It ran for 21 years and 2,956 episodes.
1966 – The TV show "The Adventures of Ozzie and Harriet" ended after 14 years.
1967 – The TV game show "What's My Line?" ended. The show aired over 17 years on CBS.
1976 – The U.S. Spacecraft Viking 2 landed at Utopia Planitia on Mars. The unmanned spacecraft took the first close-up, color photos of the planet's surface.
1977 – TV's "The Mary Tyler Moore Show" ended.
1981 – News anchor David Brinkley left NBC News after 38 years. He joined ABC.
2009 – Ten weeks after his death, Michael Jackson was buried at Forest Lawn Memorial Park in Glendale, CA. The cost for his burial was reportedly in excess of a million dollars.
2010 – In Devon, England, Mike Edwards (Electric Light Orchestra) was killed when a giant bale of hay tumbled down a hill and crashed into his van.
2013 – A 727 pound alligator was caught by hunters in Mississippi.
BIRTHDAYS:
Pauline Collins – 82 years old (1940) – Actress (TV's "Upstairs, Downstairs")
Al Jardine – 80 years old (1942) – Guitarist, vocalist (The Beach Boys)
Valerie Perrine – 79 years old (1943) – Actress ("Lenny", "Superman", "Slaughterhouse-Five", "The Electric Horseman")
Donald Brewer – 74 years old (1948) – Drummer (Grand Funk Railroad). Born in Flint, MI.
Costas Mandylor – 57 years old (1965) – Actor ("Picket Fences", "Saw" movies)
Charlie Sheen – 57 years old (1965) – Actor (TV's "Two and a Half Men", movies "Platoon", "Major League", "Wall Street")
John Fugelsang – 53 years old (1969) – TV host (TV's "America's Funniest Home Videos", "Flix")
Garrett Hedlund – 38 years old (1984) – Actor ("Country Strong", "Tron: Legacy", "Georgia Rule", "Friday Night Lights")
Shaun White – 36 years old (1986) – Olympic snowboarder
TODAY IS:
International Vulture Awareness Day
For additional information check out websites like: www.on-this-day.com, www.born-today.com, www.famousbirthdays.com, www.daysoftheyear.com, and www.nationaldaycalendar.com.