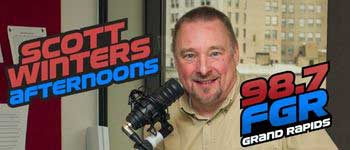 A quick look at Today in History, check out some Celebrity Birthdays, and find out what Days of the Year to celebrate.
TODAY IN HISTORY:
1781 – Los Angeles, CA, was founded by Spanish settlers. The original name was "El Pueblo de Nuestra Senora La Reina de Los Angeles de Porciuncula". The name translates as "The Town of the Queen of Angels." (Just "Los Angeles" is so much easier!)
1833 – A 10 year old, named Barney Flaherty, answered an ad in "The New York Sun" and became the first newsboy/paperboy.
1882 – Thomas Edison flipped the switch to the first commercial electrical power plant in history. It lit a one square mile of lower Manhattan, of New York, NY. It was the first display of an electrical lighting system.
1886 – After almost 30 years of fighting, Geronimo, and the Apache Indians he led, surrendered in Skeleton Canyon in Arizona to Gen. Nelson Miles.
1888 – George Eastman registered the name "Kodak" and received a patent for his camera that used roll film. The camera could take 100 exposures per roll.
1893 – Beatrix Potter wrote a letter with a tale of a rabbit named Peter. It would later be published as "The Tale of Peter Rabbit".
1894 – A strike in New York, NY by 12,000 tailors took place to protest sweatshops.
1907 – Grand Rapids, MI patrolman Henry Slater was killed when he was struck by a street car while directing traffic. The street car had jumped the tracks.
1921 – The first police broadcast was made by radio station WIL in St. Louis, MO.
1923 – The first American dirigible, the "Shenandoah," began its maiden voyage in Lakehurst, NJ.
1950 – Darlington Raceway was the site of the very first Southern 500. It was the first 500 mile NASCAR race.
1951 – The first live, coast-to-coast TV broadcast took place in the U.S. The event took place in San Francisco, CA, from the Japanese Peace Treaty Conference. It was seen by viewers all the way to New York, NY.
1953 – The New York Yankees became the first baseball team to win five consecutive American League championships.
1957 – The Ford Motor Company began selling the Edsel. It became the biggest flop in automotive history.
1967 – The TV show "Gilligan's Island" aired for the last time on CBS.
1967 – Michigan Governor George Romney said during a TV interview that he had undergone "brainwashing" by U.S. officials while visiting Vietnam in 1965.
1971 – The TV show "The Lawrence Welk Show" ended on ABC.
1972 – The TV game shows "The Price Is Right", "Joker's Wild", and "Gambit" all made their debut.
1972 – Swimmer Mark Spitz became the first athlete to win seven Olympic gold medals.
1989 – A reconnaissance satellite was released by the Air Force's Titan Three rocket.
1995 – The TV show "Xena: Warrior Princess" debuted.
1995 – The TV show "WCW Monday Nitro" made its debut on TNT.
1998 – Google was founded by Larry Page and Sergey Brin. They were both students at Stanford University.
1998 – While in Ireland, President Bill Clinton said the words "I'm sorry" for the first time about his affair with Monica Lewinsky. He described his behavior as indefensible.
2000 – The PBS animated TV show "Clifford the Big Red Dog" premiered.
2002 – Singer Kelly Clarkson won the first season of "American Idol" on the Fox TV series.
2003 – Keegan Reilly, 22, became the first parapalegic climber to reach the peak of Japan's Mount Fuji.
2006 – "Crocodile Hunter" Steve Irwin is killed by a stingray barb to the heart off the coast of Australia. He had been filming a nature special.
2007 – Whoopi Goldberg made her debut on TV's "The View".
2012 – The TV morning show "Live! With Kelly" became "Live! With Kelly and Michael", when former New York Giants defensive end Michael Strahan was formally introduced as Kelly Ripa's new co-host.
2020 – Pope Benedict XVI became the longest-lived pope, 93 years, four months, 16 days, surpassing Pope Leo XIII, who died in 1903.
BIRTHDAYS:
Mitzi Gaynor – 91 years old (1931) – Actress, singer, dancer
Merald "Bubba" Knight – 80 years old (1942) – Singer (Gladys Knight & The Pips)
Gene Parsons – 78 years old (1944) – Drummer, banjo player, guitarist, singer (The Byrds)
Jennifer Salt – 78 years old (1944) – Actress (Played Eunice Tate-Leitner on TV's "Soap", movies "Midnight Cowboy", "Sisters")
Tom Watson – 73 years old (1949) – Golfer
Martin Chambers – 71 years old (1951) – Drummer (Pretenders)
Judith Ivey – 71 years old (1951) – Actress (Played B.J. Poteet on TV's "Designing Women", "Will & Grace", "Grey's Anatomy", "Person of Interest", "Nurse Jackie", "Law and Order: Special Victims Unit")
Lawrence-Hilton Jacobs – 69 years old (1953) – Actor (Played Freddie "Boom Boom" Washington on TV's "Welcome Back, Kotter", "Cooley High)
Khandi Alexander – 65 years old (1957) – Actress (TV's "CSI: Miami", "ER", "Newsradio")
Kim Thayil – 62 years old (1960) – Lead guitarist (Soundgarden)
Damon Wayans – 62 years old (1960) – Actor, comedian ("The Last Boy Scout", "Major Payne", TV's "My Wife and Kids", "In Living Color", "Saturday Night Live")
Ione Skye – 52 years old (1970) – Actress ("Say Anything…")
Jason David Frank – 49 years old (1973) – Actor ("Mighty Morphin Power Rangers")
Nona Gaye – 48 years old (1974) – Singer, actress ("The Gospel", "XXX: State of the Union", "The Matrix Reloaded", "Ali")
Wes Bentley – 44 years old (1978) – Actor ("American Horror Story: Hotel", "Interstellar", "The Hunger Games", "Ghost Rider", "American Beauty")
Beyoncé Knowles – 41 years old (1981) – Singer (Destiny's Child)
TODAY IS:
National Eat an Extra Dessert Day
National Newspaper Carrier Day
For additional information check out websites like: www.on-this-day.com, www.born-today.com, www.famousbirthdays.com, www.daysoftheyear.com, and www.nationaldaycalendar.com.