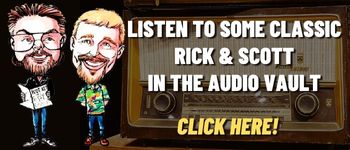 A quick look at Today in History, check out some Celebrity Birthdays, and find out what Days of the Year to celebrate.
TODAY IN HISTORY:
1666 – The Great Fire of London burned out after three days. 10,000 buildings, including St. Paul's Cathedral, were destroyed, but only 16 people died.
1774 – The first session of the United States Continental Congress was held in Philadelphia, PA. The delegates drafted a declaration of rights and grievances, organized the Continental Association, and elected Peyton Randolph as the first President of the Continental Congress.
1877 – Sioux Indian chief Crazy Horse was killed by the bayonet of a U.S. soldier at Fort Robinson in Nebraska. The chief allegedly resisted confinement to a jail cell.
1881 – The American Red Cross provided relief for disaster for the first time. The disaster was the Great Fire of 1881 in Michigan. Several days of severe forest fires caused widespread damage and death in the thumb area of Michigan. 282 died.
1882 – The first U.S. Labor Day parade was held in New York, NY.
1885 – Jake Gumper bought the first gasoline pump to be manufactured in the U.S.
1901 – The first organized baseball league — The National Association of Professional Baseball Leagues — was formed in Chicago, IL.
1914 – Babe Ruth hit his first home run as a professional player in the International League.
1927 – The first Oswald the Lucky Rabbit cartoon, "Trolley Troubles", wais produced by Walt Disney and released by Universal Pictures.
1930 – Charles Creighton and James Hagris completed the drive from New York, NY to Los Angeles, CA and back to New York — all in reverse gear. The trip took 42 days in their 1929 Ford Model A.
1939 – The U.S. proclaimed its neutrality in World War II.
1945 – Iva Toguri D'Aquino was arrested. D'Aquino was suspected of being the wartime radio propagandist "Tokyo Rose". She served six years and was later pardoned by President Gerald Ford.
1953 – The first privately operated atomic reactor opened in Raleigh, NC.
1958 – The first color videotaped program was aired. It was "The Betty Freezor Show" on WBTV-TV in Charlotte, NC.
1958 – Boris Pasternak's "Doctor Zhivago" was published for the first time in the U.S.
1959 – Governor G. Mennen Williams led the first Mackinac Bridge Walk.
1960 – Cassius Clay of Louisville, KY, won the gold medal in light heavyweight boxing at the Olympic Games in Rome, Italy. Clay later changed his name to Muhammad Ali.
1961 – The U.S. government made airline hijacking a federal offense.
1966 – Jerry Lewis hosted his first Muscular Dystrophy Telethon on a New York station. He raised a million dollars in pledges to fight the disease. It later became a nationally broadcast event. Lewis hosted the telethon annually until 2010.
1975 – In Sacramento, CA, President Gerald Ford escaped an assassination attempt by Lynette "Squeaky" Fromme, a follower of Charles Manson.
1977 – The U.S. launched Voyager 1 after a brief delay.
1983 – "Sports Illustrated" became the first national weekly magazine to use four-color process illustrations on every page.
1983 – The "MacNeil/Lehrer NewsHour" on PBS became the first hour-long network news show.
1984 – The Space Shuttle Discovery (STS-41-D) landed after its maiden voyage.
1984 – Mortimer Zuckerman purchased the news magazine, "U.S. News & World Report" for $163 million.
1986 – Merv Griffin aired his final program for Metromedia Television after 23 years on various talk shows.
1986 – NASA launched DOD-1.
1987 – "American Bandstand" was cancelled after 30 years on television.
1989 – Deborah Norville became the news anchor of the "Today" show.
1990 – B.B. King received a star on the Hollywood Walk Of Fame.
1992 – A General Motors Corporation strike ended with a new agreement being approved. Nearly 43,000 workers were on strike.
1996 – Hurricane Fran made landfall near Cape Fear, NC as a Category 3 storm with 115 mph sustained winds. Fran caused over $3 billion in damages and killed 27 people.
1999 – La-Z-Boy introduced its new Oasis recliner in Detroit, MI. The tilt-back chair was designed for TV football fans and was equipped with a telephone, heat, a massager, and a cooler large enough to hold a six-pack.
2001 – The TV show "The Amazing Race" debuted on CBS.
2003 – In London, magician David Blaine entered a clear plastic box which was then suspended by a crane over the banks of the Thames River. He remained there until October 19 surviving only on water.
2017 – Hurricane Irma became the most powerful hurricane ever recorded in the Atlantic Basin region with winds of 185 mile per hour.
2017 – The Ribbon Cutting Ceremony was held for Little Caesars Arena in Detroit.
BIRTHDAYS:
Bob Newhart – 94 years old (1929) – Actor, comedian (TV's "The Bob Newhart Show", "The Big Bang Theory")
Carol Lawrence – 91 years old (1932) – Actress, singer
William Devane – 84 years old (1939) – Actor ("Family Plot", "Rolling Thunder", "Stargate SG-1", "The Dark Knight Rises", TV's "Knots Landing", "24", "The West Wing")
George Lazenby – 84 years old (1939) – Actor (Played James Bond in "On Her Majesty's Secret Service")
Raquel Welch – 83 years old (1940) – Actress ("One Million Years BC", "Myra Breckinridge", "Fantastic Voyage", "Legally Blonde", "The Three Musketeers", "Mother, Jugs & Speed")
Al Stewart – 78 years old (1945) – Singer ("Year of the Cat")
Loudon Wainwright III – 77 years old (1946) – Singer, actor
Cathy Guisewaite – 73 years old (1950) – Cartoonist ("Cathy")
Michael Keaton – 72 years old (1951) – Actor ("Batman", "Birdman", "Mister Mom", "Beetlejuice", "Batman Returns", "Pacific Heights", "Herbie: Fully Loaded")
Kristian Alfonso – 60 years old (1963) – Actress (Played Hope Williams Brady on TV's "Days of Our Lives")
Brad Wilk – 55 years old (1968) – Drummer (Rage Against the Machine, Audioslave, Prophets of Rage)
Dweezil Zappa – 54 years old (1969) – Musician, TV personality
Rose McGowan – 50 years old (1973) – Actress ("Scream", "Jawbreaker", "Ready to Rumble", TV's "Charmed")
TODAY IS:
National Another Look Unlimited Day
National Be Late for Something Day
For additional information check out websites like: www.on-this-day.com, www.born-today.com, www.famousbirthdays.com, www.daysoftheyear.com, and www.nationaldaycalendar.com.