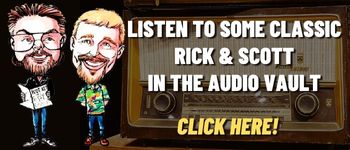 A quick look at Today in History, check out some Celebrity Birthdays, and find out what Days of the Year to celebrate.
TODAY IN HISTORY:
1620 – The Pilgrims left from Plymouth, England, on the Mayflower to settle in the New World.
1819 – Thomas Blanchard patented the lathe.
1835 – The Michigan Militia invaded Toledo. Both Ohio and Michigan claimed the "Toledo Strip". They found no Ohio troops so went home after five days and thus the "Toledo War" ended. The Strip eventually went to Ohio and Michigan got the Upper Peninsula.
1876 – The Southern Pacific rail line was completed. It stretched from Los Angeles, CA to San Francisco, CA.
1899 – The first can of evaporated milk was processed by Carnation.
1901 – President William McKinley was shot and mortally wounded by Leon Czolgosz at the Pan-American Exposition in Buffalo, NY. McKinley died eight days later. Czolgosz, an unemployed anarchist, was executed the following October.
1909 – American explorer Robert Peary sent word that he had reached the North Pole. He had reached his goal five months earlier.
1916 – The first self-service grocery store, Piggly Wiggly, was opened in Memphis, TN by Clarence Saunders.
1975 – Czechoslovak tennis star Martina Navratilova requested political asylum to remain in the United States. She was in New York, NY for the U.S. Open.
1992 – A 35-year old man, who was the transplant recipient of a baboon liver, died at the University of Pittsburgh Medical Center, 10 weeks after receiving the animal's organ.
1993 – Renault of France and Volvo of Sweden announced they were merging. Volvo eventually canceled the deal the following December.
1995 – Cal Ripken played his 2,131st consecutive game setting a new record. Lou Gehrig previously held the record for 56 years.
1997 – The Funeral for Diana, Princess of Wales, took place in London. Over a million people lined the streets. It was watched on television by over 2.5 billion people around the world.
2002 – In New York, NY, the U.S. Congress convened at Federal Hall for a rare special session. The session was held in New York to express the nation's mourning for the loss on September 11, 2001 and unity in the war against terrorism.
2010 – The movie "The King's Speech" premiered in theaters. It would win Best Picture at the Oscars.
2018 – Amway co-founder and philanthropist Rich DeVos died at the age of 92.
BIRTHDAYS:
Jo Anne Worley – 85 years old (1937) – Actress, comedian (TV's "Rowan and Martin's Laugh-In")
Roger Waters – 79 years old (1943) – Singer, bassist (Pink Floyd)
Swoosie Kurtz – 78 years old (1944) – Actress (TV's "Carol and Company", "Sisters", "Pushing Daisies", "Mike & Molly", movies "Wildcats", "Dangerous Liaisons", "Liar Liar")
Jane Curtin – 75 years old (1947) – Actress, comedian (TV's "Saturday Night Live", "Kate & Allie", "3rd Rock from the Sun", movie "Coneheads")
Jeff Foxworthy – 64 years old (1958) – Comedian ("You Might be a Redneck", TV's "The Jeff Foxworthy Show", "Blue Collar" television specials, "Are You Smarter Than a 5th Grader?")
Michael Winslow – 64 years old (1958) – Comedian (Played Larvelle Jones in the "Police Academy" films, "Spaceballs", "Cheech and Chong's Next Movie")
Rosie Perez – 58 years old (1964) – Actress ("Do the Right Thing", "White Men Can't Jump", TV's "The View")
William DuVall – 55 years old (1967) – Vocalist, rhythm guitarist (Alice in Chains, Comes With The Fall)
Justin Whalin – 48 years old (1974) – Actor (Played Andy Barclay in "Child's Play 3", played Jimmy Olsen on TV's "Lois & Clark: The New Adventures of Superman")
TODAY IS:
National Another Look Unlimited Day
For additional information check out websites like: www.on-this-day.com, www.born-today.com, www.famousbirthdays.com, www.daysoftheyear.com, and www.nationaldaycalendar.com.