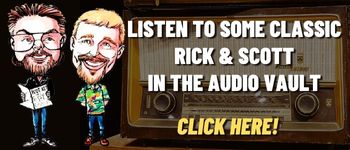 A quick look at Today in History, check out some Celebrity Birthdays, and find out what Days of the Year to celebrate.
TODAY IN HISTORY:
1813 – The nickname "Uncle Sam" was first used as a symbolic reference to the United States. The reference appeared in an editorial in the New York's Troy Post.
1880 – George Ligowsky patented a device that throws clay pigeons for trapshooters.
1888 – Edith Eleanor McLean became the first baby to be placed in an incubator.
1896 – In Cranston, RI, A.H. Whiting won the first automobile race held on a racetrack.
1915 – Former cartoonist Johnny Gruelle received a patent for his "Raggedy Ann" doll.
1921 – The first Miss America was crowned in Atlantic City, NJ. Margaret Gorman of Washington, DC, was the winner at the end of the 2 day event.
1927 – Philo T. Farnsworth succeeded in transmitting an image through purely electronic means to become the first electronic television system.
1930 – The cartoon "Blondie" first appeared in the comic strips.
1956 – U.S. Air Force captain Iven Carl Kincheloe, Jr. of Cassopolis, MI, became the first man to fly into outer space (as it was defined at the time) when his X-2 supersonic plane reached a record altitude of 126,200 feet. Upon his return to Earth, the press called Kincheloe the first of America's spacemen.
1963 – The Pro Football Hall of Fame was dedicated in Canton, OH, with 17 charter members.
1966 – The final episode of TV's "The Dick Van Dyke Show" aired.
1968 – The TV show "The Banana Splits Adventure Hour" premiered with Fleegle, Bingo, Drooper, and Snorky.
1971 – The television show "The Beverly Hillbillies" ended. The first episode debuted on September 26, 1962.
1977 – The Panama Canal treaties were signed by President Jimmy Carter and General Omar Torrijos Herrera. The treaties called for the U.S. to turn over control of the canal's waterway to Panama in the year 2000.
1977 – Convicted Watergate conspirator G. Gordon Liddy was released from prison after serving more than four years.
1979 – The Chrysler Corporation asked the U.S. Government for $1.5 billion to avoid bankruptcy.
1979 – ESPN, the Entertainment and Sports Programming Network, made its debut on cable TV.
1984 – American Express Co. issued the first of its Platinum charge cards.
1989 – Legislation was approved by the Senate that prohibited discrimination against the handicapped in employment, public accommodations, transportation and communications.
1998 – St. Louis Cardinals slugger Mark McGwire tied Roger Maris' single-season home run record with hit #61 in a game against the Chicago Cubs.
1999 – Viacom announced that it would buy CBS for $37.3 billion, creating the nation's second largest media company.
2004 – Former President Bill Clinton underwent quadruple coronary bypass surgery to clear four blocked arteries.
2005 – Apple Computer introduced the iPod Nano, a revolutionary full-featured iPod that could hold 1,000 songs yet was thinner than a standard #2 pencil.
2008 – The U.S. Government took control of the two largest mortgage financing companies, Fannie Mae and Freddie Mac.
2016 – Bruce Springsteen and the E-Street Band performed their longest show in America, at Citizen Bank Park in Philadelphia, PA. The show lasted 4 hours and 4 minutes.
2017 – Equifax announced a cyber-crime identity theft event potentially impacting approximately 1451⁄2 million U.S. consumers.
BIRTHDAYS:
Gloria Gaynor – 76 years old (1947) – Singer ("I Will Survive", "Never Can Say Goodbye")
Susan Blakely – 75 years old (1948) – Actress (TV's "Rich Man, Poor Man", movies "The Towering Inferno", "Capone", "The Concorde…Airport '79", "Over the Top")
Julie Kavner – 73 years old (1950) – Actress (Played Brenda on TV's "Rhoda", Voice of Marge Simpson on "The Simpsons")
Chrissie Hynde – 72 years old (1951) – Musician (The Pretenders)
Benmont Tench – 70 years old (1953) – Keyboardist (Tom Petty and the Heartbreakers)
Corbin Bernsen – 69 years old (1954) – Actor (TV's "LA Law", "Psyche", "JAG", "General Hospital","The Young and the Restless")
Michael Emerson – 69 years old (1954) – Actor (Played William Hinks on TV's "The Practice", "Lost", "Saw")
Angie Everhart – 54 years old (1969) – Supermodel, actress ("The Last Action Hero", "Bordello of Blood")
Tom Everett Scott – 53 years old (1970) – Actor ("That Thing You Do!", "An American Werewolf in Paris", "Dead Man on Campus", "Scream", TV's "Southland", "ER", "Beauty and the Beast")
Shannon Elizabeth – 50 years old (1973) – Actress ("American Pie", "American Pie 2", "Scary Movie", "Cursed", TV's "Cuts", "That '70s Show")
Devon Sawa – 45 years old (1978) – Actor ("Wild America", "Slackers")
Evan Rachel Wood – 36 years old (1987) – Actress ("The Ides of March", "The Wrestler", TV's "American Gothic", "True Blood")
TODAY IS:
For additional information check out websites like: www.on-this-day.com, www.born-today.com, www.famousbirthdays.com, www.daysoftheyear.com, and www.nationaldaycalendar.com.