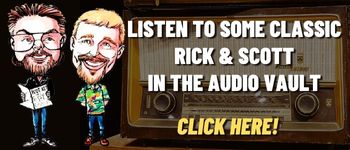 A quick look at Today in History, check out some Celebrity Birthdays, and find out what Days of the Year to celebrate.
TODAY IN HISTORY:
1565 – The first permanent European settlement in North America was established by a Spanish expedition at St. Augustine, FL.
1860 – The steamship Lady Elgin sank on Lake Michigan, with the loss of around 300 lives.
1866 – The first recorded birth of sextuplets took place in Chicago, IL. The parents were James and Jennie Bushnell.
1892 – An early version of "The Pledge of Allegiance" was first recited.
1921 – In Atlantic City, NJ, 16 year old Margaret Gorman of Washington, DC wins the city's Golden Mermaid award. Pageant officials later dubbed her the first "Miss America".
1930 – 3M began marketing Scotch transparent tape.
1945 – A bus equipped with a two-way radio was put into service for the first time in Washington, DC.
1945 – Bess Myerson of New York, NY was crowned "Miss America". She was the first Jewish contestant to win the title.
1952 – The Ernest Hemingway novel "The Old Man and the Sea" was published.
1960 – In Huntsville, AL, NASA's Marshall Space Flight Center was dedicated by President Dwight D. Eisenhower. NASA had already activated the facility on July 1st.
1960 – The Alfred Hitchcock directed film "Psycho", starring Anthony Perkins and Janet Leigh, premiered in theaters.
1966 – The TV show "That Girl", starring Marlo Thomas as Ann Marie, an aspiring actress who moved to try to make it big in New York City. The series ran on ABC from 1966 to 1971.
1966 – TV's "Star Trek" debuted on NBC with it's first episode "The Man Trap". The show ran until September 2, 1969.
1973 – Hank Aaron hit his 709th home run.
1974 – President Gerald Ford granted a "full, free, and absolute pardon" to former President Richard Nixon for any crimes Nixon may have committed while in office.
1980 – The TV cartoon "Bobby's World" aired its first episode.
1986 – TV's "The Oprah Winfrey Show" debuted nationwide.
1988 – Yellowstone National Park was closed for the first time due to ongoing fires.
1996 – The children's TV show "Blue's Clues" premiered on Nickelodeon. It was originally hosted by Steve Burns, who left in 2002 and was replaced by Donovan Patton.
1997 – The TV show "Ally McBeal" debuted.
1997 – America Online acquired CompuServe.
1997 – The second version of "The People's Court" premiered, four years after the original version went off the air. The new version featured former New York City Mayor Ed Koch behind the bench. Current host, retired Florida State Circuit Court Judge Marilyn Milian, took over on March 12, 2001.
1998 – Mark McGwire, of the St. Louis Cardinals, hit his 62nd home run of the season. He had beaten a record that had stood for 37 years by Roger Maris. McGwire would eventually reach 70 home runs on September 27.
1999 – Russia's Mission Control switched off the Mir space station's central computer and other systems to save energy during a planned six months of unmanned flights.
2003 – The daily TV talk show, "The Ellen DeGeneres Show",  debuted.
2004 – NASA's unmanned spacecraft Genesis crash landed when it's parachute failed to open.
2004 – Memos written by George W. Bush's squadron commander in the National Guard and revealed on "60 Minutes", suggested the President received preferential treatment. The report is later largely discredited, costing several journalists their jobs.
2015 – British researchers announced that evidence of a larger version of Stonehenge had been located about 2 miles from the Stonehenge location. There were 90 buried stones that had been found by ground penetrating radar.
2016 – NASA launched OSIRIS-REx, its first asteroid sample return mission. The probe will visit 101955 Bennu and is expected to return with samples in 2023
BIRTHDAYS:
Willie Tyler – 82 years old (1940) – Ventriloquist, comedian (Willie Tyler & Lester)
Lem Barney – 77 years old (1945) – Football player (The Pro Football Hall of Fame defensive back played his entire career with the Detroit Lions)
Heather Thomas – 65 years old (1957) – Actress (Played Jody Banks on TV's "The Fall Guy")
Michael Lardie – 64 years old (1958) – Rhythm guitarist, keyboardist, backing vocalist (Great White, Night Ranger)
David Steele – 62 years old (1960) – Bassist (English Beat, Fine Young Cannibals)
David Arquette – 51 years old (1971) – Actor ("Scream" movies, "Never Been Kissed", "Ready to Rumble", "Buffy the Vampire Killer")
Brooke Burke – 51 years old (1971) – TV host (TV's "Dancing With the Stars", "Wild On!", "Rock Star: INXS", winner of "Dancing With the Stars", Season 7)
Larenz Tate – 47 years old (1975) – Actor ("Menace II Society", "Dead Presidents", "Why Do Fools Fall in Love", "Ray")
Pink – 43 years old (1979) – Singer
Jonathan Taylor Thomas – 41 years old (1981) – Actor ("Wild America", "I'll Be Home for Christmas", "The Lion King", Played Randy Taylor on TV's "Home Improvement")
TODAY IS:
National Pediatric Hematology/Oncology Nurses Day
For additional information check out websites like: www.on-this-day.com, www.born-today.com, www.famousbirthdays.com, www.daysoftheyear.com, and www.nationaldaycalendar.com.