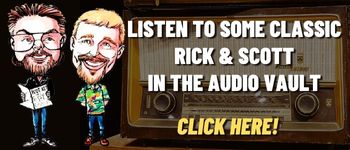 TODAY IN HISTORY:
1578 – William Harvey of England discovered blood circulation.
1778 – Oliver Pollock, a New Orleans businessman, created the "$" symbol.
1789 – The U.S. House of Representatives held its first full meeting in New York, NY. Frederick Muhlenberg of Pennsylvania was elected the first House Speaker.
1826 – Samuel Morey patented the internal combustion engine.
1853 – Cincinnati became the first U.S. city to pay fire fighters a regular salary.
1864 – The first travel accident policy was issued to James Batterson by the Travelers Insurance Company.
1889 – In Chicago, IL, the first dishwashing machine was introduced.
1891 – The William Wrigley Jr. Company was founded in Chicago, IL. The company is best known for chewing gum.
1916 – The first U.S. national women's swimming championships were held.
1927 – The first automatic record changer was introduced by His Master's Voice.
1929 – Louie Marx introduced the Yo-Yo.
1930 – Leo Hartnett of the Chicago Cubs broke the altitude record for a catch by catching a baseball dropped from a blimp 800 feet over Los Angeles, CA.
1931 – Jackie Mitchell became the first female in professional baseball when she signed with the Chattanooga Baseball Club.
1931 – Production began in Grand Rapids, MI on a locally manufactured automobile –- The DeVaux 6-75. It sold for between $600 and $800. The DeVaux-Hall company filed for bankruptcy in February 1932. About 4,800 cars were made. A restored 6-75 is in the Grand Rapids Public Museum.
1935 – The first radio tube to be made of metal was announced.
1938 – The first commercially successful fluorescent lamps were introduced.
1938 – The Baseball Hall of Fame opened in Cooperstown, NY.
1941 – The first contract for advertising on a commercial FM radio station began on W71NY in New York, NY.
1945 – U.S. forces invaded Okinawa during World War II. It was the last campaign of World War II.
1946 – Weight Watchers was formed.
1946 – A tidal wave (tsunami) struck the Hawaiian Islands killing more than 170 people.
1952 – The Big Bang theory was proposed in "Physical Review" by Alpher, Bethe & Gamow.
1953 – Congress created the Department of Health Education and Welfare.
1954 – President Dwight D. Eisenhower authorized the creation of the U.S. Air Force Academy in Colorado.
1960 – The U.S. launched TIROS-1, the first weather satellite.
1961 – Burglars forced open the safes (8 of them) at the H.R. Terryberry Co. specialty jewelers and stole nearly $200,000 in sheet gold…the biggest single haul in the history of Grand Rapids, MI thievery to that time. No trace of the gold was ever found and no arrests were ever made.
1963 – Workers of the International Typographical Union ended their strike that had closed nine newspapers in New York City, NY. The strike ended 114 days after it began on December 8, 1962.
1963 – Michigan voters said yes to a new version of the State Constitution (one thing it did was start a state income tax).
1963 – The soap operas "General Hospital" and "The Doctors" premiered on television.
1967 – The U.S. Department of Transportation began operation.
1970 – President Richard Nixon signed the Public Health Cigarette Smoking Act into law which required the Surgeon General's warnings on tobacco products and banning cigarette advertisements on television and radio in the United States, starting January 1, 1971.
1976 – Conrail took over operations from six bankrupt railroads in the Northeastern U.S.
1976 – Apple Inc. was formed by Steve Jobs, Steve Wozniak, and Ronald Wayne.
1978 – The American Museum of Magic in Marshall, MI, was opened to the public.
1983 – New York Islander Mike Bossy became the first National Hockey League (NHL) player to score 60 goals in 3 consecutive seasons.
1985 – David Lee Roth left the band Van Halen to pursue a solo career.
1985 – World oil prices dropped below $10 a barrel.
1986 – The U.S. submarine Nathaniel Green ran aground in the Irish Sea.
1987 – Steve Newman became the first man to walk around the world. The walk was 22,000 miles and took 4 years.
1987 – President Ronald Reagan told doctors in Philadelphia, "We've declared AIDS public health enemy No. 1."
1991 – Iran released British hostage Roger Cooper after 5 years.
1991 – The U.S. Supreme Court ruled that jurors could not be barred from serving due to their race.
1992 – Players began the first strike in the 75-year history of the National Hockey League.
1997 – David Carradine received a star on the Hollywood Walk of Fame.
1998 – U.S. District Judge Susan Webber Wright dismissed the Paula Jones' sexual harassment lawsuit against President Bill Clinton saying that the claims fell "far short" of being worthy of a trial.
2001 – China began holding 24 crew members of a U.S. surveillance plane. The EP-3E U.S. Navy crew had made an emergency landing after an in-flight collision with a Chinese fighter jet. The U.S. crew was released ten days later, on April 11, 2001.
2004 – Gateway Inc. announced that it would be closing all of its 188 stores on April 9.
2004 – Google introduced Gmail to the public.
2010 – Congress cut Medicare reimbursements to physicians by 21%.
BIRTHDAYS:
Don Hastings – 89 years old (1934) – Actor (TV's "As The World Turns")
Rudolph Isley – 84 years old (1939) – Singer (The Isley Brothers)
Ali MacGraw – 84 years old (1939) – Actress ("Goodbye, Columbus", "Love Story", "The Getaway", "Convoy", "Players", "Just Tell Me What You Want", TV's "The Winds of War")
Phil Margo – 81 years old (1942) – Singer (The Tokens, "The Lion Sleeps Tonight")
John Barbata – 78 years old (1945) – Drummer (The Turtles, Crosby, Stills, Nash & Young, Jefferson Airplane, Jefferson Starship)
Heather Young – 78 years old (1945) – Actress (Played Betty on TV's "Land of the Giants")
Jimmy Cliff – 75 years old (1948) – Singer ("I Can See Clearly Now")
Samuel Alito – 73 years old (1950) – Supreme Court Justice
Annette O'Toole – 71 years old (1952) – Actress ("Superman III", TV's "Smallville")
Libby Riddles – 67 years old (1956) – First woman to win the Iditarod dogsled race
Mark White – 62 years old (1961) – Guitarist, keyboardist (ABC, "Look of Love")
Woody Lee – 55 years old (1968) – Country singer
Jesse Tobias – 51 years old (1972) – Guitarist (Morrissey, Splendid, Alanis Morissette, Mother Tongue, Red Hot Chili Peppers)
Rachel Maddow – 50 years old (1973) – TV and radio host, commentator ("The Rachel Maddow Show")
David Oyelowo – 47 years old (1976) – Actor ("Selma", "Rise of the Planet of the Apes", "Middle of Nowhere", "Lincoln", "The Butler")
Bijou Phillips – 43 years old (1980) – Singer, actress ("Hostel, Part 2", "Bully", "Tart")
Sam Huntington – 41 years old (1982) – Actor ("Superman Returns", TV's "Being Human", "Rosewood")
Josh Zuckerman – 38 years old (1985) – Actor ("Sex Drive", TV's "Desperate Housewives")
Hillary Scott – 37 years old (1986) – Country singer (Lady Antebellum)
Asa Butterfield – 26 years old (1997) – Actor ("Ender's Game", "Hugo", "Nanny McPhee Returns")
TODAY IS:
International Pillow Fight Day
National Love Our Children Day
For additional information check out websites like: www.on-this-day.com, www.born-today.com, www.famousbirthdays.com, and www.daysoftheyear.com.