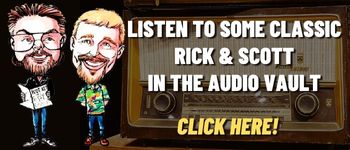 A quick look at Today in History, check out some Celebrity Birthdays, and find out what Days of the Year to celebrate.
TODAY IN HISTORY:
1790 – The U.S. patent system was established when President George Washington signed the Patent Act of 1790 into law. The very first patent went to Samuel Hopkins of Philadelphia, PA for "making pot and pearl ashes" which was a cleaning formula used in making soap.
1825 – The first hotel opened in Hawaii.
1849 – Walter Hunt patented the safety pin. He sold the rights for $100.
1866 – The American Society for Prevention of Cruelty to Animals (ASPCA) was founded in New York, NY by Henry Bergh.
1872 – The first Arbor Day was celebrated in Nebraska.
1912 – The Titanic set sail on her maiden, and only, voyage from Southampton, England. It stopped in Cherbourg, France and then Queenstown, Ireland, before heading out in to the open sea.
1916 – The Professional Golfers Association (PGA) held its first championship tournament.
1930 – The first synthetic rubber was produced.
1941 – Ford Motor Co. became the last major automaker to recognize the United Auto Workers as the representative for its workers.
1953 – Warner Bros. released "House of Wax". It was the first 3-D movie to be released by a major Hollywood studio.
1960 – The U.S. Senate passes the Civil Rights Bill
1961 – Gary Player, of South Africa, became the first foreign golfer to win the Masters Golf Tournament in Augusta, GA.
1963 – 129 people died when the nuclear-powered submarine USS Thresher failed to surface off Cape Cod, MA.
1965 – The DeZwaan Windmill was formally dedicated in Holland, MI.
1967 – The 13-day strike by the American Federation of Radio-TV Artists (AFTRA) came to an end less than two hours before the 39th Academy Awards presentation went on the air.
1970 – Paul McCartney announced that he was leaving The Beatles for personal and professional reasons.
1978 – Volkswagon became the first non-American car manufacturer to build automobiles in the U.S., opening a plan in Westmoreland County, PA.
1981 – The maiden launch of the Space Shuttle Columbia was cancelled because of a computer malfunction.
1988 – On Wall Street, 48 million shares of Navistar International stock changed hands in a single-block trade. It was the largest transaction ever executed on the New York Stock Exchange.
1992 – Outside Needles, CA, comedian Sam Kinison was killed when a pickup truck slammed into his car on a desert road between Los Angeles, CA and Las Vegas, NV.
1992 – In Los Angeles, financier Charles Keating Jr. was sentenced to nine years in prison for swindling investors when his Lincoln Savings and Loan collapsed. The convictions were later overturned.
1997 – Rod Steiger received a star on the Hollywood Walk of Fame.
2000 – Ken Griffey Jr. became the youngest player in baseball history to reach 400 home runs. He was 30 years, 141 days old.
2002 – President George W. Bush called for a total ban on human cloning. He urged the Senate to pass legislation forbidding the procedures for both reproductive and research purposes.
2007 – "Girls Gone Wild" founder Joe Francis surrendered to federal authorities in Florida, five days after a judge cites him for contempt of court.
2009 – "Hannah Montana: The Movie" starring 16 year old Miley Cyrus and her father, Billy Ray Cyrus, opened in theaters.
2014 – After establishing himself on "The Daily Show" and "The Colbert Report", Stephen Colbert was named to be David Letterman's successor on "The Late Show". (He assumed the role on September 8th, 2015.)
2014 – Nirvana, KISS, Peter Gabriel, The E Street Band, Cat Stevens, Hall and Oates, and Linda Ronstadt were inducted into the Rock and Roll Hall of Fame.
2014 – Kathleen Sebelius resigned as Secretary of the U.S. Department of Health and Human Services, in light of fallout from the botched rollout of HealthCare.gov.
2017 – After 29 years, the Detroit Pistons played their last game at the Palace of Auburn Hills in a game against the Washington Wizards.
2019 – Scientists from the Event Horizon Telescope project announced the first ever image of a black hole, located in the centre of the M87 galaxy.
BIRTHDAYS:
Paul Edward Theroux – 82 years old (1941) – Author ("The Great Railway Bazaar","The Mosquito Coast")
Ken Griffey Sr. – 73 years old (1950) – Baseball player
Steven Seagal – 71 years old (1952) – Actor ("Out for Justice", "Exit Wounds", "Under Siege", "Above the Law"). Born in Lansing, MI.
Peter MacNicol – 69 years old (1954) – Actor ("Ghostbusters 2", TV's "Chicago Hope", "24", "Ally McBeal")
Steven Gustafson – 66 years old (1957) – Bass guitarist (10,000 Maniacs)
Kenneth "Babyface" Edmonds – 64 years old (1959) – Singer, producer
Brian Setzer – 64 years old (1959) – Singer, guitarist (Stray Cats)
Katrina Leskanich – 63 years old (1960) – Singer (Katrina and the Waves)
Cathy Turner – 61 years old (1962) – Olympic speed skater
Orlando Jones – 55 years old (1968) – Actor, comedian ("Biker Boyz", "Drumline", "The Replacements", "Liberty Heights", TV's "The Evidence", 7-Up commercials)
Laura Bell Bundy – 42 years old (1981) – Actress, singer (TV's "Anger Management")
Michael Pitt – 42 years old (1981) – Actor ("The Dreamers", "Seven Psychopaths", "Silk", TV's "Dawson's Creek", "Boardwalk Empire", "Hannibal")
Chyler Leigh – 41 years old (1982) – Actress ("Not Another Teen Movie", TV's "Grey's Anatomy", "Supergirl")
Ryan Merriman – 40 years old (1983) – Actor ("The Ring Two", "Final Destination 3", "Pretty Little Liars")
Mandy Moore – 39 years old (1984) – Singer, actress (TV's "This Is Us", movies "American Dreamz", "How to Deal", "A Walk to Remember")
Barkhad Abdi – 38 years old (1985) – Actor ("Captain Phillips")
Haley Joel Osment – 35 years old (1988) – Actor ("The Sixth Sense", "AI")
Daisy Ridley – 31 years old (1992) – Actress ("Star Wars: The Force Awakens")
Sofia Carson – 30 years old (1993) – Singer, actress (TV's "Austin & Ally", "Descendants", movies "Adventures in Babysitting", "Tini: The Movie", "A Cinderella Story: If the Shoe Fits")
TODAY IS:
National Cinnamon Crescent Day
National Encourage a Young Writer Day
For additional information check out websites like: www.on-this-day.com, www.born-today.com, www.famousbirthdays.com, www.daysoftheyear.com, and www.nationaldaycalendar.com.