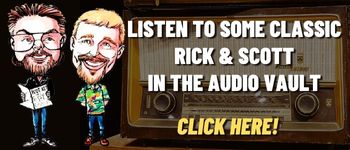 A quick look at Today in History, check out some Celebrity Birthdays, and find out what Days of the Year to celebrate.
TODAY IN HISTORY:
1783 – After receiving a copy of the provisional treaty on March 13, the U.S. Congress proclaimed a formal end to hostilities with Great Britain.
1803 – A twin-screw propeller steamboat was patented by John Stevens.
1868 – U.S. Army Commander Ulysses S. Grant was stopped for speeding in his horse-drawn buggy. He was stopped again three months later and fined $5.
1876 – The stenotype was patented by John C. Zachos.
1882 – U.S. patent #256,265 was issued for the Block Clock — an alarm clock that was mounted over the bed. At a set time, the clocked dropped two dozen small wood blocks onto the sleeper.
1895 – Anaheim, CA, completed its new electric light system.
1921 – Iowa became the first state to impose a tax on cigarettes.
1921 – The first live sports event on radio took place this day on KDKA Radio. The event was a boxing match between Johnny Ray and Johnny Dundee.
1901 – Construction on the Empire State Building was completed. The building was dedicated and opened on May 1, 1931.
1936 – The Detroit Red Wings won the Stanley Cup for the first time.
1940 – Andrew Ponzi set a world's record in a New York pocket billiards tournament when he ran 127 balls straight.
1947 – Jackie Robinson became the first black player in major-league history. He played in an exhibition game for the Brooklyn Dodgers.
1952 – The movie "Singin' in the Rain", starring Gene Kelly, Donald O'Connor, and Debbie Reynolds, premiered in theaters in the United States.
1965 – The Palm Sunday tornado outbreak. Fifty-one tornadoes hit in six Midwestern states, killing 256 people. One of the tornadoes hit Comstock Park and Rockford, MI. It was the second worst tornado outbreak in the United States, striking from Iowa to Ohio. The worst damage was near the Indiana state line. Five people were killed in the tornado that went through Comstock Park.
1968 – President Lyndon B. Johnson signed the 1968 Civil Rights Act, prohibiting discrimination in the sale, rental, and financing of housing.
1970 – Apollo 13 blasted off on a mission to the moon that was disrupted when an explosion crippled the spacecraft. The astronauts managed to return safely.
1974 – The Judiciary committee subpoenas President Richard Nixon to produce tapes for impeachment inquiry.
1976 – The Apple I was created.
1980 – The Equal Employment Opportunity Commission issued regulations specifically prohibiting sexual harassment of workers by supervisors.
1981 – President Ronald Reagan returned to the White House from the hospital after recovering from an assassination attempt on March 30.
1985 – Scientists in Hawaii measured the distance between the earth and moon within one inch.
1986 – Dodge Morgan sailed solo nonstop around the world in 150 days.
1986 – Kellogg's stopped giving tours of its breakfast-food plant in Battle Creek, MI. The reason for the end of the 80 year tradition was said to be that company secrets were at risk due to spies from other cereal companies. Read more about the tours here.
1990 – Elton John sang at the funeral of AIDS victim Ryan White.
1996 – Seven-year-old Jessica Dubroff was killed with her father and flight instructor when her plane crashed after takeoff from Cheyenne, Wyoming. Jessica had hoped to become the youngest person to fly cross-country.
1997 – The movie "Anaconda", starring Jennifer Lopez, Ice Cube, and Jon Voight, premiered in theaters.
2000 – At Comerica Park in Detroit, the Tigers played their first home opener in their new ballpark. They beat the Seattle Mariners 5-2 in front of a crowd of 39,168 fans.
2001 – The movie "Joe Dirt", starring David Spade, debuted in theaters.
2001 – Ending a tense 11 day standoff, China agreed to free the 24 crew members of an American spy plane after President George W. Bush apologized for the death of a Chinese fighter pilot whose plane had collided with the American aircraft.
2007 – Apple announced that the iTunes Store had sold more than two million movies.
2007 – MSNBC announced that it would stop simulcasting "Imus in the Morning" in the wake of controversial, racially charged comments made by Don Imus about the Rutgers University women's basketball team. His on air "nappy headed hos" comment got him fired from his radio gig a day later.
2009 – Susan Boyle became an overnight sensation after her performance of "I Dreamed a Dream" from Les Misérables on the British TV show "Britain's Got Talent".
2020 – Farm Aid was held virtually. Farm Aid "At Home" included artists Willie Nelson, John Mellencamp, Neil Young, Dave Matthews, Black Pumas, Bonnie Raitt, Boz Scaggs, Brandi Carlile, Chris Stapleton, Edie Brickell, Jack Johnson, Jamey Johnson, and others.
BIRTHDAYS:
Ethel Kennedy – 95 years old (1928) – Wife of U.S. Attorney General Robert F. Kennedy
Joel Grey – 91 years old (1932) – Singer, dancer, actor ("Cabaret")
Louise Lasser – 84 years old (1939) – Actress (TV's "Mary Hartman, Mary Hartman", movie "Slither")
John Milius – 79 years old (1944) – Director, screenwriter ("Dirty Harry" films, "Apocalypse Now", "The Wind and the Lion", "Conan the Barbarian", "Red Dawn")
Peter Riegert – 76 years old (1947) – Actor ("The Mask", "Animal House")
Carl Franklin – 74 years old (1949) – Actor, director, screenwriter ("High Crimes", "One False Move")
Bill Irwin – 73 years old (1950) – Actor ("Hot Shots!", "Popeye")
Sid Monge – 72 years old (1951) – Baseball player (Detroit Tigers 1984)
Vincent Gallo – 62 years old (1961) – Actor, director ("Buffalo '66", "The Brown Bunny")
Nigel Pulsford – 62 years old (1961) – Guitarist (Bush)
Lucky Vanous – 62 years old (1961) – Actor (Diet Coke commercials)
Steve Azar – 59 years old (1964) – Country singer ("I Don't Have To Be Me, Til Monday")
Lisa Stansfield – 57 years old (1966) – Singer, songwriter (Winner of TV's "Star Search" in 1980)
Jennifer Esposito – 50 years old (1973) – Actress ("Crash", "Breakin' All the Rules", TV's "Samantha Who?", "Spin City")
TODAY IS:
National Barbershop Quartet Day
For additional information check out websites like: www.on-this-day.com, www.born-today.com, www.famousbirthdays.com, www.daysoftheyear.com, and www.nationaldaycalendar.com.