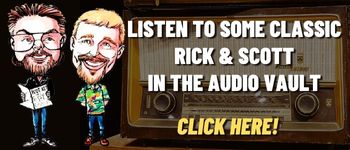 A quick look at Today in History, check out some Celebrity Birthdays, and find out what Days of the Year to celebrate.
TODAY IN HISTORY:
1775 – The first abolitionist society in the U.S. was organized in Philadelphia, PA with Ben Franklin as President.
1828 – The first edition of Noah Webster's dictionary was published under the name "American Dictionary of the English Language".
1846 – The Donner Party of pioneers departed Springfield, IL, for California on what would become a year-long journey of hardship, cannibalism, and survival.
1860 – The first Pony Express rider arrived in San Francisco with mail originating in St. Joseph, MO.
1865 – President Abraham Lincoln was assassinated in Ford's Theater in Washington, DC, by John Wilkes Booth. He actually died early the next morning.
1894 – First public showing of Thomas Edison's kinetoscope took place in New York, NY.
1896 – John Harvey Kellogg received a patent for Kellogg's Corn Flakes.
1902 – James Cash (J.C.) Penney opened his first retail store in Kemmerer, WY. It was called the Golden Rule Store.
1907 – Tobacconists reported that conservatively, 40,000 cigars were smoked in Grand Rapids, MI every day. That number did not include those who smoked cigarettes, pipes, or used chewing tobacco.
1910 – President William Howard Taft threw out the first ball for the Washington Senators and the Philadelphia Athletics.
1912 – On its maiden voyage, the Titanic hit an iceberg in the Atlantic Ocean at 11:40 pm. It sank the next morning. 1,503 people lost their lives and more than 700 survived.
1925 – WGN, in Chicago, IL became the first radio station to broadcast a regular season major league baseball game. The Cubs beat the Pirates 8-2.
1927 – The first Volvo car premiered in Gothenburg, Sweden.
1939 – The John Steinbeck novel "The Grapes of Wrath" was first published.
1956 – In Chicago, IL, Ampex Corporation demonstrated the first commercial magnetic tape recorder for sound and picture (videotape).
1959 – The Taft Memorial Bell Tower was dedicated in Washington, DC.
1960 – Berry Gordy Jr. founded the Motown Record Corporation in Detroit, MI.
1969 – For the first time, a major league baseball game was played in Montreal, Canada.
1969 – At the Academy Awards there was a tie for the Best Actress between Katharine Hepburn and Barbra Streisand.
1977 – The Renaissance Center opened in Detroit, MI. It had a 73-story tower and four 35-story buildings.
1981 – America's first Space Shuttle, Columbia, returned to Earth after a three-day test flight. The Shuttle orbited the Earth 36 times during the mission.
1983 – The first cordless phone was introduced by Fidelity and British Telecom. It could operate up to 600 feet from its base.
1984 – The Texas Board of Education began requiring that the state's public school textbooks describe the evolution of human beings as "theory rather than fact".
1988 – In New York, NY real estate tycoons Harry and Leona Helmsley were indicted for income tax evasion.
1990 – Cal Ripken, of the Baltimore Orioles, began a streak of 95 errorless games and 431 total chances by a shortstop.
1994 – Two American F-15 warplanes inadvertently shot down two U.S. helicopters over northern Iraq. 26 people were killed including 15 Americans.
2000 – The film "American Psycho", based on Bret Easton Ellis's 1991 novel of the same name, premiered. It starred Christian Bale, Willem Dafoe, and Jared Leto.
2004 – Dick Clark announced he has had adult onset diabetes since 1994. Clark had a deal with Merck pharmaceuticals to promote their diabetes medications.
2008 – Delta Air Lines and Northwest Airlines announced they were combining.
2012 – The Rock and Roll Hall of Fame inducted its Class of 2012: Guns n' Roses, Red Hot Chili Peppers, Donovan, Laura Nyro, Small Faces/Faces, Beastie Boys and Freddie King; producers Don Kirshner, Cosimo Matassa, Tom Dowd and Glyn Johns; and the backing groups The Crickets, The Famous Flames, The Midnighters, The Comets, The Blue Caps and The Miracles.
2020 – More than a quarter of Michigan's workforce had filed unemployment claims because of COVID-19.
2021 – President Joe Biden announced his decision to withdraw all U.S. troops from Afghanistan by September 11.
BIRTHDAYS:
Joan Darling – 88 years old (1935) – Actress, director (directed the famous "Chuckles Bites the Dust" episode of TV's "The Mary Tyler Moore Show")
Frank Serpico – 87 years old (1936) – Former New York City Police Department officer , whistleblower
Julie Christie – 83 years old (1940) – Actress ("Dr. Zhivago", "Shampoo", "Darling", "McCabe & Mrs. Miller", "Afterglow", "Away From Her", "Fahrenheit 451")
Pete Rose – 82 years old (1941) – Baseball player
Ritchie Blackmore – 78 years old (1945) – Guitarist (Deep Purple)
John Shea – 74 years old (1949) – Actor ("Honey, I Blew Up the Kid", TV's "Lois & Clark")
Brad Garrett – 63 years old (1960) – Actor (TV's "Everybody Loves Raymond", "'Til Death")
Robert Carlyle – 62 years old (1961) – Actor ("Trainspotting", "The Full Monty", "The World Is Not Enough", "Angela's Ashes", TV's "Hamish Macbeth", "Stargate Universe", "Once Upon a Time")
Anthony Michael Hall – 55 years old (1968) – Actor ("Sixteen Candles", "The Breakfast Club", "Edward Scissorhands", "Johnny Be Good", "National Lampoon's Vacation", "The Breakfast Club", "Weird Science", TV's "The Dead Zone", "Saturday Night Live")
Brad Ausmus – 54 years old (1969) – Baseball player, manager (Detroit Tigers player 1996, 1999-2000; manager 2014-2017)
Adrien Brody – 50 years old (1973) – Actor ("The Pianist", "The Darjeeling Limited", "King Kong", "The Village", "Summer of Sam", "The Thin Red Line")
Sarah Michelle Gellar – 46 years old (1977) – Actress (TV's "Buffy the Vampire Slayer", "The Crazy Ones", "All My Children", movies "Scooby Doo", "Cruel Intentions", "Simply Irresistible", "Scream 2", "I Know What You Did Last Summer")
Claire Coffee – 43 years old (1980) – Actress (TV's "The West Wing", "General Hospital", "Franklin & Bash", "Grimm")
Vivien Cardone – 30 years old (1993) – Actress (TV's "Everwood")
Abigail Breslin – 27 years old (1996) – Actress ("Signs", "Little Miss Sunshine")
TODAY IS:
International Moment of Laughter Day
National Look Up at the Sky Day
National Reach as High as You Can Day
For additional information check out websites like: www.on-this-day.com, www.born-today.com, www.famousbirthdays.com, www.daysoftheyear.com, and www.nationaldaycalendar.com.