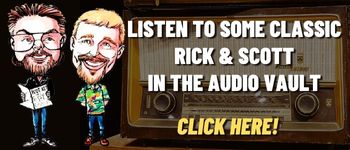 A quick look at Today in History, check out some Celebrity Birthdays, and find out what Days of the Year to celebrate.
TODAY IN HISTORY:
1817 – The first American school for the deaf was opened in Hartford, CT.
1850 – The city of San Francisco, CA was incorporated.
1865 – President Abraham Lincoln died from injuries inflicted by John Wilkes Booth.
1871 – "Wild Bill" Hickok became the marshal of Abilene, KS.
1892 – The General Electric Company was organized.
1899 – Thomas Edison organized the Edison Portland Cement Company.
1911 – The Detroit Tigers played baseball in a blizzard. Players were making base hits because the ball was getting lost in the snow. The game was finally called when players could no longer see the pitcher when they stepped up to the plate.
1912 – The ocean liner Titanic sank in the North Atlantic at 2:20 am, two hours and forty minutes after hitting an iceberg the evening before. 1,517 people died and only 710 people survived.
1923 – Insulin became generally available for people suffering with diabetes.
1924 – Rand McNally published their first road atlas.
1927 – Douglas Fairbanks and Mary Pickford were the first stars to leave their footprints in cement at Grauman's Chinese Theater in Hollywood, CA.
1934 – In the comic strip "Blondie," Dagwood and Blondie Bumstead welcomed a baby boy, Alexander. The child would be nicknamed, Baby Dumpling.
1947 – Jackie Robinson became the first African American player to appear in a regular season Major League baseball game. Playing first base for the Brooklyn Dodgers, he went hitless but scored the winning run in a 5-3 victory over the Boston Braves at Ebbets Field.
1952 – The first B-52 prototype was tested in the air.
1955 – Ray Kroc opened his first franchised McDonald's restaurant in Des Plaines, IL.
1956 – The worlds' first, all-color TV station was dedicated. It was WNBQ-TV in Chicago, IL and is now WMAQ-TV.
1956 – General Motors announced that the first free piston automobile had been developed.
1964 – The first Ford Mustang rolled off the showroom floor, two days before it was set to go on sale nationwide.
1967 – Richard Speck was found guilty of murdering eight student nurses.
1974 – Patty Hearst robbed a bank with her kidnappers, members of the Symbionese Liberation Army.
1982 – Billy Joel was seriously hurt in a motorcycle accident on Long Island, New York. He went to the hospital and stayed for over a month undergoing therapy on his injured hand.
1983 – The film "Flashdance", starring Jennifer Beals, opened in a movie theaters throughout the United States.
1983 – In Urayasu, Chiba, Japan, the Tokyo Disneyland theme park opened.
1990 – Fox TV debuted a new sketch comedy show called "In Living Color". It starred Keenen Ivory Wayans along with his youngest brother Damon.
1994 – The World Trade Organization was established.
1997 – Christopher Reeve received a star on the Hollywood Walk of Fame.
2007 – Donald Trump topped the Boston Phoenix's annual list of "The 100 Unsexiest Men in America."
2010 – In Prospect Harbor, ME, the Stinson Seafood plant stopped sardine processing after 135 years in operation.
2013 – Two pressure cooker bombs were detonated near the finish line of the Boston marathon in Boston, MA, killing three and injuring 264 others. The attack, which led to a lock-down and a massive four day manhunt across the city, turned out to be the work of the Tsarnaev brothers, Chechen immigrants holding radical Muslim views.
2014 – A total lunar eclipse occurred, producing a Blood Moon.
2019 – The cathedral of Notre-Dame de Paris in France was seriously damaged by a large fire.
2020 – Armed demonstrators took to the Michigan State Capitol in "Operation Gridlock" to protest Governor Gretchen Whitmer's COVID-19 "Stay at Home" orders.
2021 – A mass shooting occurred at a the Fedex Ground facility in Indianapolis, IN. Nine people were killed and seven were injured.
BIRTHDAYS:
Claudia Cardinale – 85 years old (1938) – Actress ("The Pink Panther")
Julie Sommars – 81 years old (1942) – Actress ("Herbie Goes to Monte Carlo")
Michael Tucci – 77 years old (1946) – Actor ("Grease", TV's"The Paper Chase", "It's Garry Shandling's Show", "Diagnosis: Murder")
Dick Sharon – 73 years old (1950) – Baseball player (Detroit Tigers 1973-74)
Amy Wright – 73 years old (1950) – Actress ("The Deer Hunter", "The Scarlet Letter", "The Accidental Tourist")
Heloise – 72 years old (1951) – Newspaper columnist ("Hints from Heloise"), daughter of original Heloise
Evelyn Ashford – 66 years old (1957) – Track athlete, 4-time Olympic gold medalist
Emma Thompson – 64 years old (1959) – Actress ("Howard's End", "The Remains of the Day","In the Name of the Father", "Sense and Sensibility", "Primary Colors", "Love Actually", "Harry Potter and the Prisoner of Azkaban", "Nanny McPhee")
Linda Perry – 58 years old (1965) – Singer (4 Non Blondes, "What's Up")
Samantha Fox – 57 years old (1966) – Singer ("Touch Me")
Ed O'Brien – 55 years old (1968) – Guitarist (Radiohead)
Seth Rogan – 41 years old (1982) – Actor, writer ("Knocked Up," "Superbad", "This Is the End", "The Guilt Trip", "Paul", "The Green Hornet", "Funny People", "Take This Waltz", "The 40 Year Old Virgin", TV's "Freaks and Geeks")
Emma Watson – 33 years old (1990) – Actress ("Harry Potter" movie series)
TODAY IS:
International Microvolunteering Day
National Glazed Spiral Ham Day
National Take A Wild Guess Day
National Titanic Remembrance Day
For additional information check out websites like: www.on-this-day.com, www.born-today.com, www.famousbirthdays.com, www.daysoftheyear.com, and www.nationaldaycalendar.com.