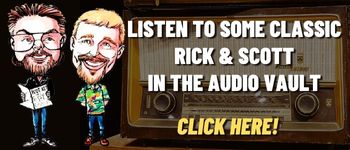 A quick look at Today in History, check out some Celebrity Birthdays, and find out what Days of the Year to celebrate.
TODAY IN HISTORY:
1764 – The English Parliament banned the American colonies from printing paper money.
1775 – The American Revolution began as fighting broke out at Lexington, MA.
1861 – Thaddeus S. C. Lowe sailed 900 miles in nine hours in a hot air balloon from Cincinnati, OH, to Unionville, SC.
1892 – The Duryea gasoline buggy was introduced in the U.S. by Charles and Frank Duryea.
1897 – The first annual Boston Marathon was held. It was the first of its type in the U.S. It was won by New Yorker John J. McDermott in a time of 2:55:10.
1911 – In Grand Rapids, MI, some 4,000 workers waked off their jobs at 35 furniture shops. They stayed out 19 weeks in a strike for better pay and improved working conditions.
1917 – Gov. Albert Sleeper created the Michigan State Troops Permanent Force, also known as the Michigan State Constabulary. Public Act 26 reorganized the Constabulary as the permanent, peace-time Michigan State Police on March 26, 1919.
1927 – Ty Tyson provided play by play of the Detroit Tigers game over radio station WWJ in Detroit for the first time. The Tigers scored a 8-5 victory over the Cleveland Indians.
1933 – President Franklin D. Roosevelt issued a proclamation that removed the U.S. from the gold standard.
1939 – Connecticut approved the Bill of Rights for the U.S. Constitution after 148 years.
1951 – General Douglas MacArthur gave his "Old Soldiers" speech before Congress after being relieved by President Harry Truman. In the address General MacArthur said that "Old soldiers never die, they just fade away."
1956 – Actress Grace Kelly became Princess Grace of Monaco when she married Prince Rainier III of Monaco. The civil ceremony took place on April 18.
1960 – Baseball uniforms began displaying player's names on their backs.
1967 – Surveyor 3 landed on the moon and began sending photos back to the U.S.
1971 – Russia launched the Salyut into orbit around Earth. It was the first space station.
1971 – Charles Manson was sentenced to death (later commuted life imprisonment) for conspiracy to commit the Tate/LaBianca murders.
1977 – Alex Haley received a special Pulitzer Prize for his book "Roots."
1982 – NASA named Sally Ride to be first woman astronaut. Guion S. Bluford Jr. was named as the first African-American astronaut.
1982 – The U.S. announced a ban on U.S. tourist and business travel to Cuba.
1987 – In Phoenix, AZ, skydiver Gregory Robertson went into a 200-mph free-fall to save an unconscious colleague 3,500 feet from the ground.
1987 – The last California condor known to be in the wild was captured and placed in a breeding program at the San Diego Wild Animal Park.
1987 – "The Simpsons" premiered as a short cartoon called "Good Night" on television's "The Tracy Ullman Show".
1988 – Sonny Bono was inaugurated as the Mayor of Palm Springs, CA.
1989 – A giant asteroid passed within 500,000 miles of Earth.
1989 – A gun turret exploded aboard the USS Iowa. 47 sailors were killed.
1990 – The TV show "Wings" debuted.
1991 – Evander Holyfield beat George Foreman in 12 rounds for the heavyweight boxing crown.
1993 – The Branch-Davidian's compound in Waco, TX, burned to the ground. It was the end of a 51-day standoff between the cult and U.S. federal agents. 86 people were killed including 17 children. Nine of the Branch Davidians escaped the fire.
1994 – A Los Angeles, CA jury awarded Rodney King $3.8 million for the police violation of his civil rights.
1995 – The Alfred P. Murrah Federal Building in Oklahoma City, OK, was destroyed by a bomb. It was the worst bombing on U.S. territory. 168 people were killed including 19 children, and 500 were injured. Timothy McVeigh was found guilty of the bombing on June 2, 1997.
2000 – The Oklahoma City National Memorial was dedicated on the fifth anniversary of the bombing in Oklahoma that killed 168 people.
2000 – Oprah Winfrey debuted "O" magazine.
2002 – The movie "My Big Fat Greek Wedding" debuted in theaters.
2002 – The USS Cole was relaunched. In Yemen, 17 sailors were killed when the ship was attacked by terrorists on October 12, 2000. The attack was blamed on Osama bin Laden's al-Qaida network.
2005 – Cardinal Joseph Ratzinger was elected to the papacy and became Pope Benedict XVI.
2009 – The TV show "Cake Boss" premiered.
2013 – Boston Marathon bombings suspect Tamerlan Tsarnaev was killed in a shootout with police. His brother Dzhokhar Tsarnaev was captured while hiding in a boat inside a backyard in Watertown, MA.
2021 – NASA's Ingenuity helicopter achieved the first flight on another planet.
BIRTHDAYS:
Elinor Donahue – 86 years old (1937) – Actress (TV's "Father Knows Best", "The Andy Griffith Show", movie "Pretty Woman")
Alan Price – 81 years old (1942) – Keyboardist (The Animals)
Tim Curry – 77 years old (1946) – Actor ("Stephen King's It", "Amadeus", "The Hunt for Red October", "The Rocky Horror Picture Show")
Tony Plana – 71 years old (1952) – Actor (TV's "Ugly Betty")
Bob Rock – 69 years old (1954) – Record producer (Metallica, Bryan Adams, Motley Crue, Bon Jovi and many others)
Paul Day – 67 years old (1956) – Lead Vocalist (Iron Maiden)
Al Unser Jr. – 61 years old (1962) – Race car driver
Suge Knight – 58 years old (1965) – Record company executive
Bekka Bramlett – 55 years old (1968) – Singer (Fleetwood Mac)
Ashley Judd – 55 years old (1968) – Actress ("DeLovely", "Divine Secrets of the Ya Ya Sisterhood", "High Crimes", "Eye of the Beholder", "Double Jeopardy", "Kiss the Girls")
James Franco – 45 years old (1978) – Actor ("Milk", "Spider-Man")
Kate Hudson – 44 years old (1979) – Actress ("Almost Famous", "Raising Helen", "Bride Wars", "You Me and Dupree", "How to Lose a Guy in 10 Days", "The Skeleton Key")
Hayden Christensen – 42 years old (1981) – Actor ("Life as a House," "Star Wars: Episode II – Attack of the Clones," "Star Wars: Episode III – Revenge of the Sith", "Shattered Glass")
Catalina Sandino Moreno – 42 years old (1981) – Actress ("Maria Full of Grace")
Courtland Mead – 36 years old (1987) – Actor ("Dragonworld", "The Little Rascals", "Tom and Huck", "Corrina, Corrina", TV's "Kirk", "Courtland", "Stephen King's The Shining", "The Young and the Restless")
Maria Sharapova – 36 years old (1987) – Tennis player
TODAY IS:
National Oklahoma City Bombing Commemoration Day
Poetry and the Creative Mind Day
For additional information check out websites like: www.on-this-day.com, www.born-today.com, www.famousbirthdays.com, www.daysoftheyear.com, and www.nationaldaycalendar.com.